PartyPoker improved mobile app for MTT players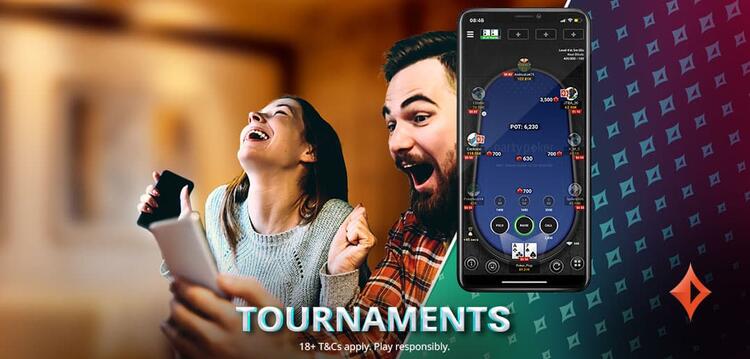 ​
Thousands of players enjoy playing poker through the PartyPoker mobile application. But, while cash games, Fastforward and SPINS became available in portrait mode after a major update, MTTs had to be played holding a phone horizontally. This has been changed.
PartyPoker decided to please MTT players and improved its mobile app by adding the possibility to play tournaments in portrait mode, i.e. holding a phone vertically rather than horizontally. This makes it easier to launch MTTs on the mobile phone, as users no longer have to switch their device to landscape mode and play events with two hands.
In fact, you can now perform all actions at the table with just one thumb, namely, place bets, change bet sizes, switch between tables (as you can play up to 4 tables at a time).
After downloading the new PartyPoker app for Android or iOS, you will find an updated lobby. Now, it's a whole lot easier to navigate through its menus and search for your favorite MTTs.
Read also: PartyPoker cancels opportunity to transfer money between accounts
The upgraded app provides MTT players with new features. Earn the so-called in-game "Diamonds" currency by playing poker for real money and spend it on a variety of game benefits. For example, you can use these diamonds to buy animated objects and then throw them at opponents, which allows you to interact with other PartyPoker players and express your emotions at the tables.
The "Diamonds" can also be used for the Rabbit Hunt option, by running which you will find out which cards would have been appeared on the board if the hand had been finished, that is if the action had reached showdown.
Install PartyPoker on mobile and enjoy using the updated application. With it, you can play poker online wherever there is access to mobile Internet and Wi-Fi.