Partypoker new mobile app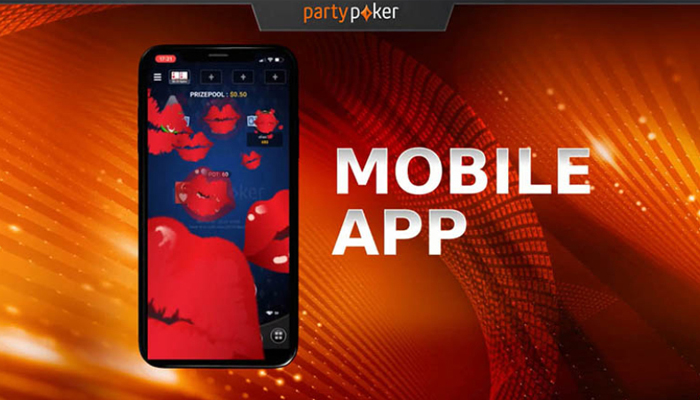 ​

Partypoker released all-new mobile app, which includes the following new features: redesigned lobby and tables, new graphics and animations, portrait mode tables, in-game social currency and many other things.
However, all current innovations are available only for Spins games, but the other game formats will be used with an old design until the beginning of next year.
What's new in Partypoker mobile app?
Portrait format
One of the most significant features of the new mobile app is a portrait orientation of tables. Now, it's easier for the players to play one-handed. The players don't need to turn their phones on its side and use 2 hands for control their device. Instead of it, there is a simple portrait mode with buttons, bet sliders and other controls.
Jaime Staples, who is Partypoker ambassador, commented on this innovation:
"This app brings poker on your phone into the modern age. The experience of just being able to play with one finger is something I have never had the chance to experience before. It's so simple and intuitive! It's by far the best poker app I have played on my phone. So simple to use and fun!"
The portrait mode allows a multi-tabling play up to 4 tables. The players can see 4 tables at once, as well as act from zoomed-out view.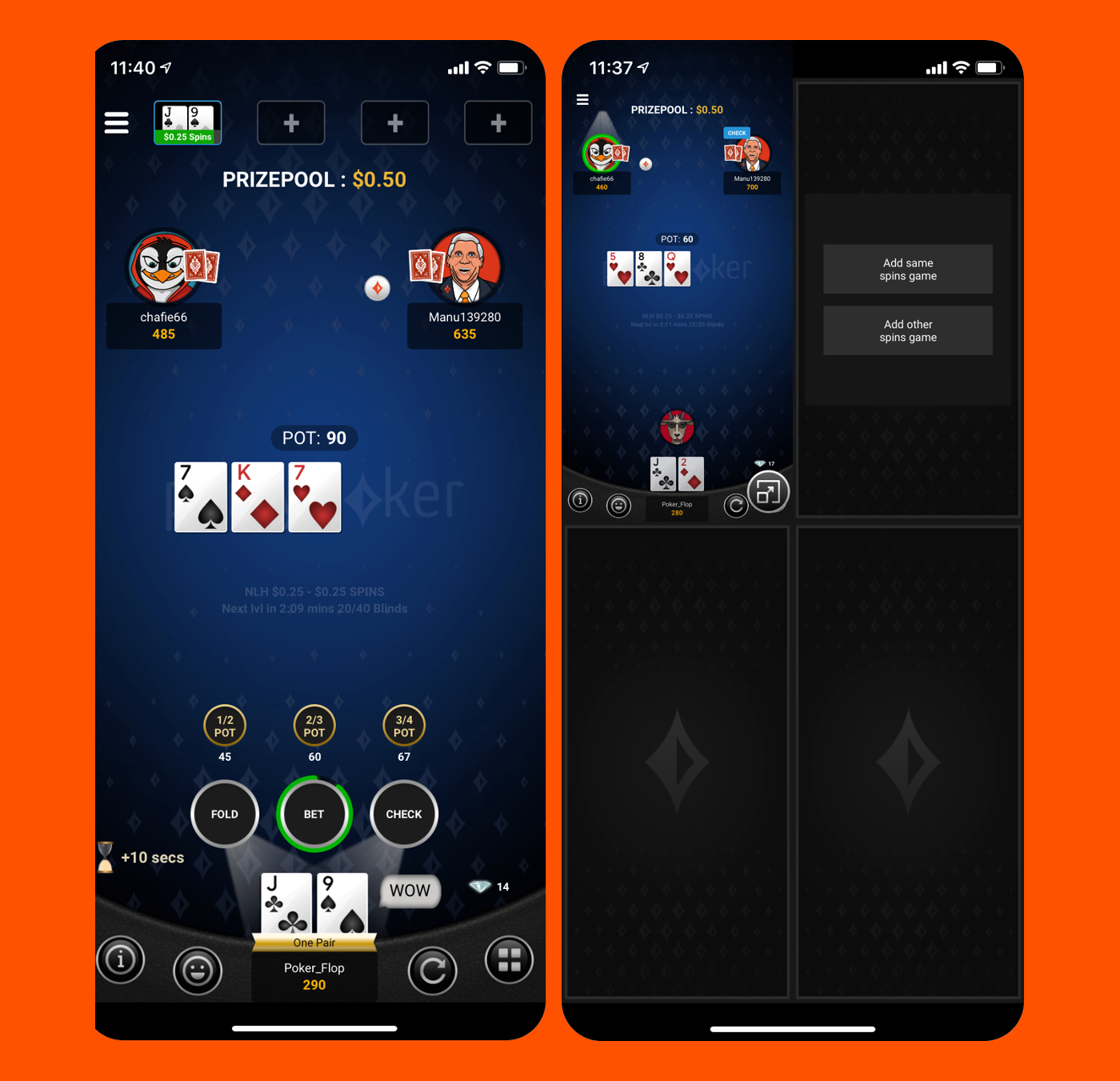 The hand replayer was redesigned too. Indeed, all types of games including the games which are played nine-handed in a landscape mode will support a new replayer portrait look since day one.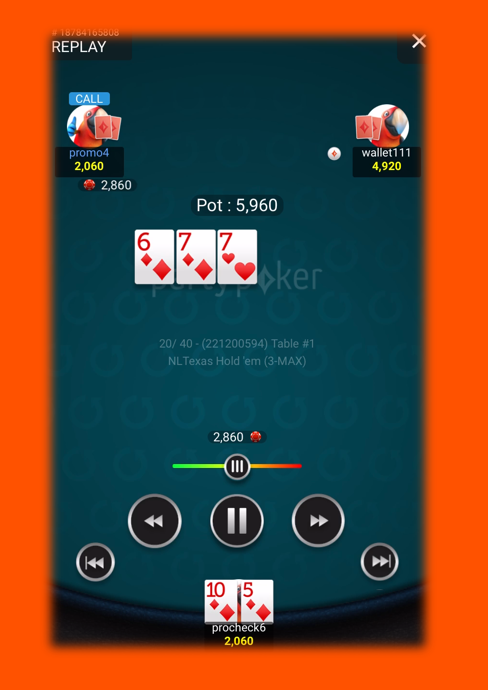 Partypoker new mobile app displays all-in equity when more than two players are all-in. It is available only for Texas Hold'em games. In general, the tables are more modern and easier to use, and soft is intuitive.
New spins lobby
The main lobby was also redesigned. The players have an opportunity to switch to the tiled or carousel view of different buy-ins available. The filter option was also added. This option will allow the player to see the preferable games only.
The players are able to register up to four games of the same buy-in at the same time.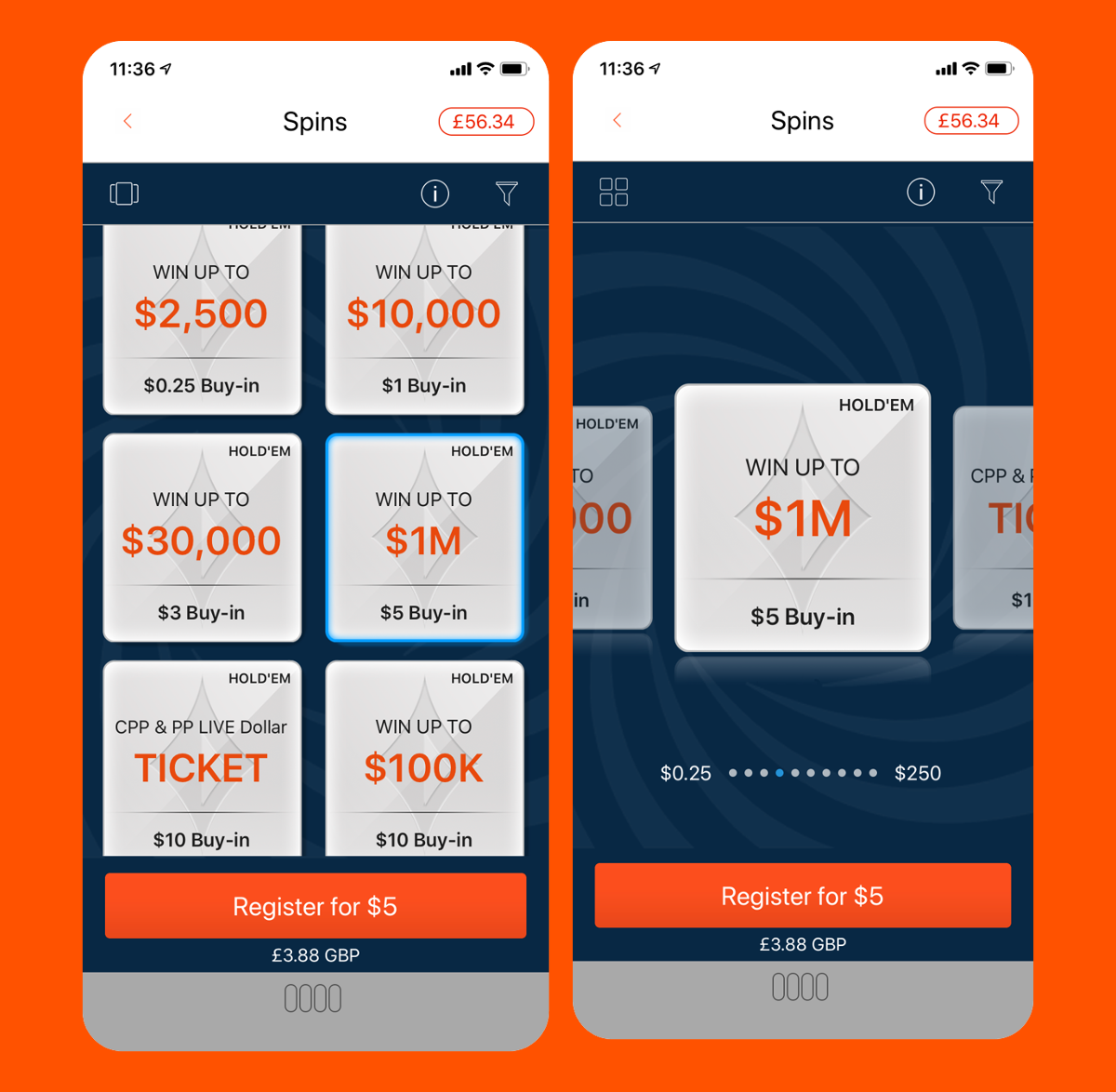 The color of table felt as well as animations which display spins multiplier were recreated in order to denote the prize pool's size.
The implementation of new update will start from the spins games. The update for other game formats is expected from the beginning of 2020. Partypoker new mobile app is available for downloading to Android and iOS.