PartyPoker will hold Poker Masters online high roller series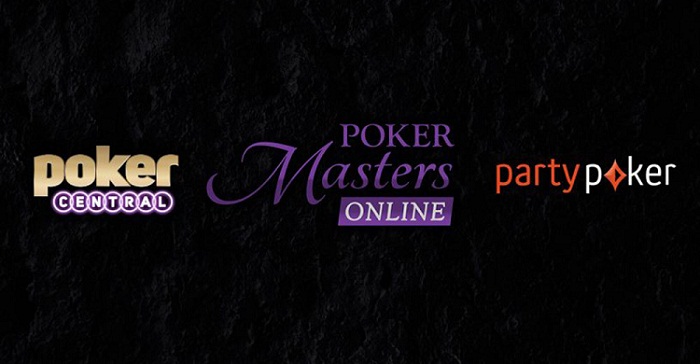 ​
Poker Masters is a high roller series that has been carried out by PokerCentral since 2017 in Las Vegas. This series is usually held in autumn, but this year Poker Central President Sam Simmons decided to conduct online version in the spring.
Coronavirus pandemic became the reason of such decision, and furthermore, almost all live poker series were canceled. Some of them will be held online (for example, WPT and Irish Poker Open). Poker Masters series was added to the list of events which would be held online.
Poker Masters is planned to be carried out at PartyPoker from 12 to 26 April. As part of online series, 30 tournaments will be held with the buy-in from $10 300 to $51 000, as well as $15 000 000 total guarantee.
Main Event with $51 000 buy-in and $2 000 000 guarantee will be the key event. The tournament will be held on 26 April in 8-max format (NL hold'em).
Read also: High Rollers Week at GGPoker: 96 events with total guarantee of $9 million
The player who will able to win the largest number of prize money at Poker Masters will become the best player of series. He will be granted the purple jacket from the famous fashion designer Waraire Boswell and additional $50 000.
​
Poker Masters full schedule at PartyPoker
| Data | Tournament | Buy-in |
| --- | --- | --- |
| 12 April | Poker Masters #01: $500K Gtd [NLH, 8-Max] | $0 300 |
| 12 April | Poker Masters #02: $250K Gtd [NLH, 6-Max] | $10 300 |
| 13 April | Poker Masters #03: $500K Gtd [NLH, 8-Max] | $10 300 |
| 13 April | Poker Masters #04: $250K Gtd [NLH, 6-Max] | $10 300 |
| 14 April | Poker Masters #05: $500K Gtd [PLO, 6-Max] | $10 300 |
| 14 April | Poker Masters #06: $250K Gtd [NLH, 6-Max] | $10 300 |
| 15 April | Poker Masters #07: $500K Gtd [NLH, 8-Max] | $10 300 |
| 15 April | Poker Masters #08: $250K Gtd [NLH, 6-Max] | $10 300 |
| 16 April | Poker Masters #09: $500K Gtd [NLH, 8-Max] | $10 300 |
| 16 April | Poker Masters #10: $250K Gtd [NLH, 6-Max] | $10 300 |
| 17 April | Poker Masters #11: $500K Gtd [PLO, 6-Max] | $10 300 |
| 17 April | Poker Masters #12: $250K Gtd [NLH, 6-Max] | $10 300 |
| 18 April | Poker Masters #13: $500K Gtd [NLH, 8-Max] | $10 300 |
| 18 April | Poker Masters #14: $250K Gtd [NLH, 6-Max] | $10 300 |
| 19 April | Poker Masters #15: $500K Gtd [NLH, 8-Max] | $10 300 |
| 19 April | Poker Masters #16: $250K Gtd [NLH, 6-Max] | $10 300 |
| 20 April | Poker Masters #17: $500K Gtd [PLO, 6-Max] | $10 300 |
| 20 April | Poker Masters #18: $250K Gtd [NLH, 6-Max] | $10 300 |
| 21 April | Poker Masters #19: $1M Gtd [NLH, 8-Max] | $25 500 |
| 21 April | Poker Masters #20: $250K Gtd [NLH, 6-Max] | $10 300 |
| 22 April | Poker Masters #21: $1M Gtd [NLH, 8-Max] | $25 500 |
| 22 April | Poker Masters #22: $250K Gtd [NLH, 6-Max] | $10 300 |
| 23 April | Poker Masters #23: $1M Gtd [PLO, 6-Max] | $25 500 |
| 23 April | Poker Masters #24: $250K Gtd [NLH, 6-Max] | $10 300 |
| 24 April | Poker Masters #25: $1M Gtd [NLH, 8-Max] | $25 500 |
| 24 April | Poker Masters #26: $250K Gtd [NLH, 6-Max] | $10 300 |
| 25 April | Poker Masters #27: $1M Gtd [NLH, 8-Max] | $25 500 |
| 25 April | Poker Masters #28: $250K Gtd [NLH, 6-Max] | $10 300 |
| 26 April | Poker Masters MAIN EVENT: $2M Gtd [NLH, 8-Max] | $51 000 |
| 26 April | Poker Masters #30: $250K Gtd [NLH, 6-Max] | $10 300 |