Patrick Leonard is surprised by new WSOP rule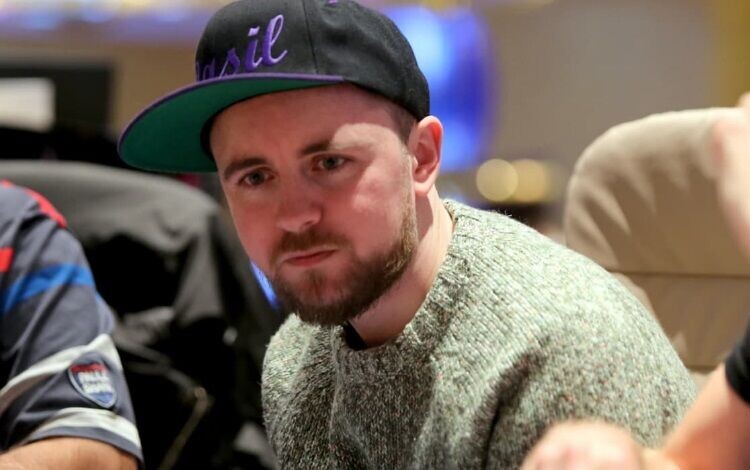 Many poker players are excited about the upcoming World Series of Poker. Last year, the live series was cancelled due to the coronavirus outbreak, but this year, Las Vegas will welcome guests at long last.
It is not clear, however, what will happen to the epidemic situation in the fall, so hardly one can say 100% that the WSOP will be really held.
Partypoker Ambassador Patrick Leonard was surprised by a new paragraph added to the WSOP rules. The poker player tweeted that the rule was absolutely crazy: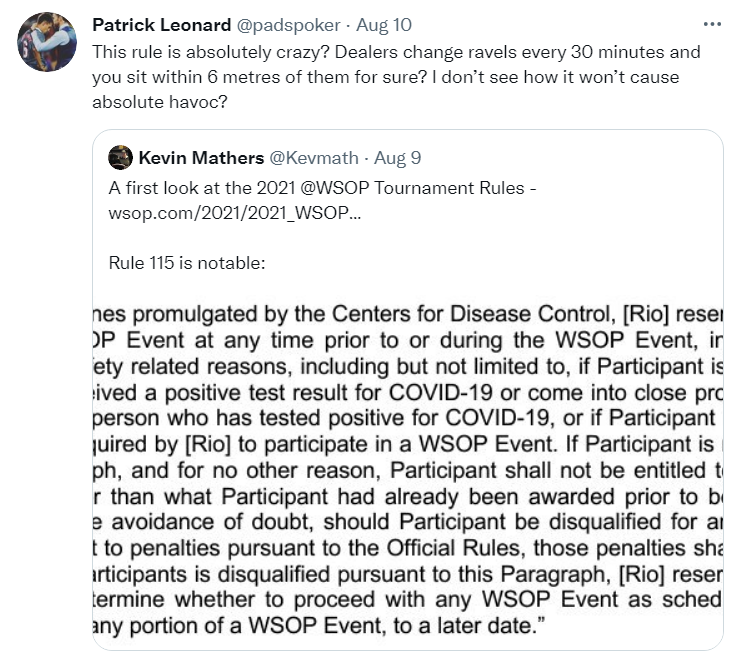 ​
A few words about the new paragraph of the WSOP rules. It states that WSOP organizers have the right to disqualify any participant with health problems, including if the player was less than six meters from a person tested positive for coronavirus.
Read also: Chris Moneymaker won't play at WSOP live series this year
Ryan Laplante immediately offered Leonard an interesting prop bet: $1 000 versus Patrick's $10 000 that no WSOP event will be played out fully.
Nobody knows how it will actually go. All we know is that the WSOP organizers have given special attention to safety rules this year so as not to jeopardize the series.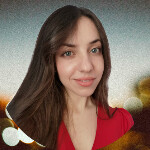 I've been working in the Cardmates team since 2018. Started playing poker the same way most people usually do – socially, with friends and fellow students. I adored those exciting poker nights but never thought my life would be connected with this game, even tangentially.