Phil Hellmuth showed up to WSOP ME dressed as Darth Vader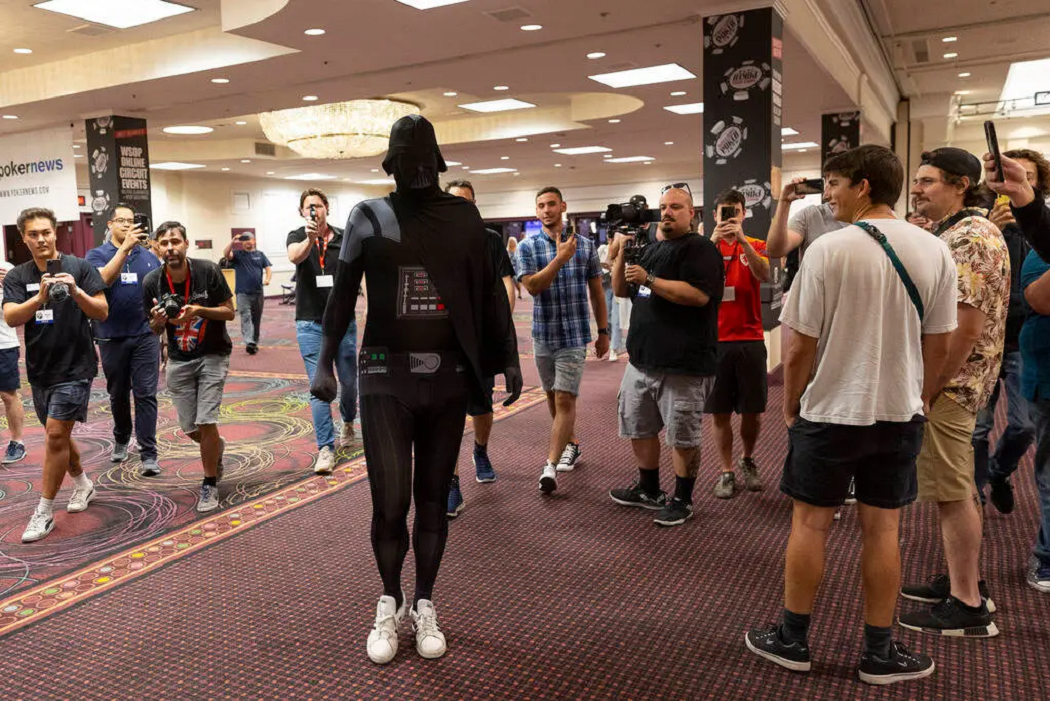 ​
It has already become a tradition for the American poker legend, the owner of the largest number of WSOP gold bracelets, Phil Hellmuth, to come to the Main Event of the World Series of Poker in an unusual image.

Last year, Hellmuth showed up at the WSOP ME dressed as Gandalf the White from The Lord of the Rings. A few years earlier, Phil wowed the poker community with his performance at the WSOP ME 2018, where he arrived dressed as Marvel's Thor and was accompanied by 14 models dressed as DC's Wonder Woman.
During the years of participation in the WSOP Main Event, Hellmuth managed to use the image of a boxer, military man, Caesar and race car driver. The poker community wondered what kind of image Phil would appear at this year's Main Event.
Read also: New documentary about Phil Ivey to be filmed at WSOP 2022
The legendary poker player decided not to disappoint his fans and not to change the good old tradition. This year, Phil Hellmuth decided to contrast himself with last year's image. If last year he was in the costume of a character that is associated with white, then this year Phil appeared before the public in all black, namely in the costume of Darth Vader from the Star Wars cinematic universe.

The main difference from last year's performance was his solo appearance, without additional characters or hired models. The poker player himself on his Twitter announced his appearance at the WSOP ME in a more modest form. He also hinted that he could use one of the images: Darth Vader or Superman. As a result, the choice fell on the villain from Star Wars.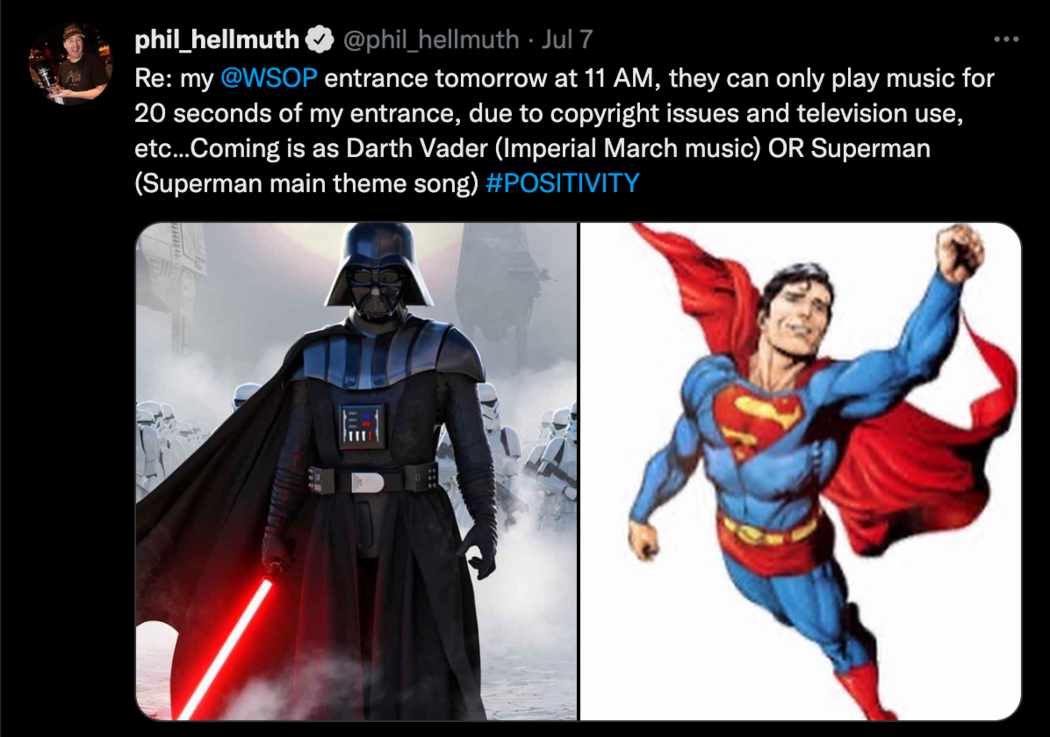 ​
And so it happened. Hellmuth showed up at the WSOP ME game room alone, dressed as Darth Vader, and without any accompaniment (other than music). The reaction of the public was not particularly extraordinary. Few people paid attention to the legendary player, and some even booed.

In the WSOP 2022 Event #65: $3 000 Freezeout, he almost won his record 17th bracelet, but became the runner-up of the tournament with a payout of $369 690. Unfortunately, Phil was eliminated from the WSOP Main Event pretty soon after the start of the game. However, he still has a few tournaments to try to win his 17th bracelet this year.