Player alias change at PartyPoker is under way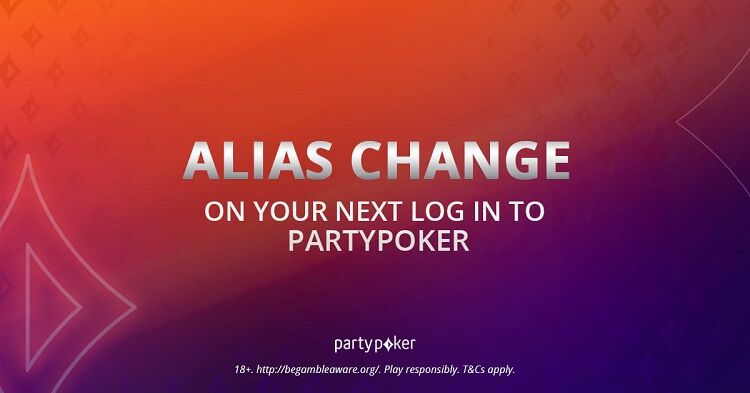 Initially, changing nicknames on PartyPoker was scheduled for May 11. Due to technical issues, not all players were able to change their screen names, but everything has been fixed. When you log in to the poker client, the system will automatically offer you to change your nickname at the table.
Changing a screen name is enforced: you cannot refuse it, so hurry up to choose a desired nickname (unless it is already taken). PartyPoker higher-ups have explained their decision to change alias names, saying that they are working to combat saving game history with third-party tracking tools. Security service of the room wants to complicate life for dishonest players who use special programs to collect statistics.
Read also: WPT at PartyPoker to take place after the change of nicknames
According to PartyPoker representatives, they want that everyone to start playing at the table from scratch, that is, using new nicknames.
A screen name can be any combination of letters and numbers. The main thing is that your display name shouldn't include obscene words. There can't be two identical alias names, so think of a few options as some nicknames may be taken by other users.
If the nickname is already taken, a corresponding notification will appear on your screen: you will be prompted to choose another one or similar to your choice. If you have any difficulties with changing your nickname at Partypoker, write to the following e-mail: info@partypoker.com.