Player hit $1 000 000 jackpot in Spins at PartyPoker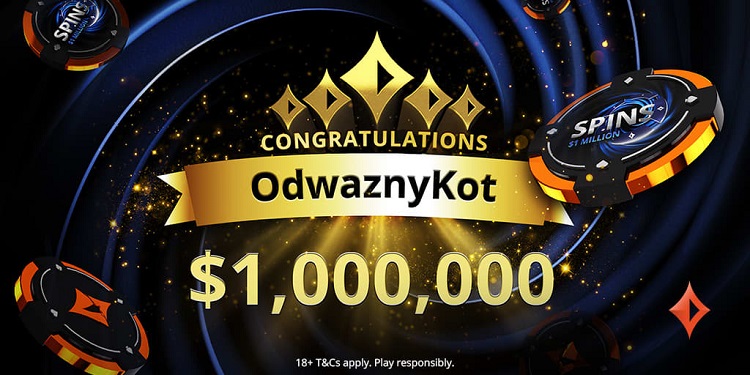 ​
The player with the «OdwaznyKot» nickname won't ever forget the date 18 of February, as on that day, he became a millionaire thanks for hitting the jackpot in Spins at PartyPoker.
The probability of winning was 1:1 000 000 and the guy was lucky enough to take part in the right game. After OdwaznyKot paid a buy-in of $250 in Spins, he could not believe his eyes.
«I can't believe that this happened to me. I knew that to win the jackpot, you need to be incredibly lucky, but I've never thought that it would be me», OdwaznyKot didn't hide his emotions after the victory.
OdwaznyKot is a professional online player from Russia, who has been engaged in poker for over ten years. During this time, he has recorded many large victories, but he had never won a jackpot before that.
In the decisive hand of the tournament, OdwaznyKot went all-in with Q-9, and his opponent called the bet, having 10-8. As a result, the guy became a millionaire. The players who took the second and the third places received a «consolation» prize of $100 000 each.
Read also: Partypoker MILLIONS Online 2020 will be held with $20 000 000 guarantee
The champion said that he would spend the money on rest and self-development.
This $1 000 000 gave him financial freedom, and now OdwaznyKot can devote more time to his interests out of poker: chess, Thai boxing and travelling.
Nevertheless, OdwaznyKot will not stop playing poker, vice versa he is already thinking about participating in high-roller events. In any case, we congratulate the winner and wish him good luck in the future tournaments!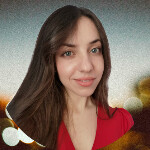 I've been working in the Cardmates team since 2018. Started playing poker the same way most people usually do – socially, with friends and fellow students. I adored those exciting poker nights but never thought my life would be connected with this game, even tangentially.