Bobbo's bible no-limit holdem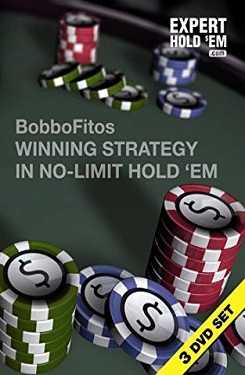 Bobo's bible no-limit holdem
A book that has an indiscreet title «Bobbo's bible no-limit holdem» should be considered as literature for cash players who already have basic knowledge of the game. With the right approach, it will help you to turn from an average regular into a confident professional player and to consistently earn money playing poker.
The first three chapters of the book reveal such important elements of the game as equity, aggression, long and short tables. Further, the material is presented in a form of a hand structure: first it tells about preflop, then about the game on flop, turn and river, examining possible situations from different angles, depending on the number and type of opponents, bet sizes, etc.
Many chapters end with test questions in respect of hand playing. All the hands are discussed in the book, were played by Robert and his students in real life.
The author has paid significant attention to mathematical side of the issue, but there is no need to be a great mathematician in order to understand the essence of the presented material. Eckstut mentions this in the preface to the book.
Read «Bobbo's bible no-limit holdem» by downloading it in PDF format on our website.
This book is not designed for beginners, inexperienced players. If you want to learn the rules and grasp the basics of Hold'em game - you should start with other books (there are quite a lot of books for novice players in our library).
A bit about the author:
Robert Eckstut is better known under his nickname "BoBBofitos". He can't boast of great success in tournament poker, but no one in the poker community doubts his professionalism at the cash tables. The poker player has become popular by publishing his posts on 2 + 2 forum and collaborating with some educational projects.