Poker cash-game strategy

Cash game is one of the most difficult poker disciplines. First of all, it's because players' stacks mostly account for 100 big blinds in such games.
Due to this fact, the main action occurs on the postflop compared to the tournaments, where most of the chips are won in the preflop all-ins; that's why poker strategy of real money games is more complicated. However, cash games are also exciting and fun. There is no designated start or stop time; they happen 24/7 in online poker rooms as well as at land-based casinos.
Poker strategy for each stack size
There are a lot of strategy features in cash games that novice players should know before joining the table. The priority issue is what stacks' size you are going to play at the tables. There are several strategies that depend on your selected stack:
Short stack strategy (SSS)
This strategy implies the fact that the player takes from 20 up to 40 big blinds at the table. This strategy conception totally tied to the mathematic because of the players' stacks limitation. This cash-strategy type is similar to the tournament play at the late stages. Despite this strategy's essential mathematic component, new players should pay attention to it for cash game learning. You won't be able to lose a lot if you follow a short stack strategy. Also, you will have fewer opportunities to make expensive mistakes in the postflop play.
It is important to note that lots of poker rooms (including PokerStars) don't let their players sit at the table with a stack of 20 big blinds, it is required to have 40 BB or more.
Middle stack strategy (MSS)
This strategy is a more complex SSS version and it implies a deeper understanding of postflop game. According to this strategy, the player takes the stack in the amount of 40 big blinds or half from the maximum acquisition at the table. This strategy began popular when the largest poker-room has increased the minimal buy-in at the cash-tables. In essence, this strategy concept is the game symbiosis with a short stack and large stack.
This strategy is the most complex one in the cash-games. You should take the stack in the amount of 100 big blinds at the table according to this strategy. It is essentially intended to maximize the winnings due to the use of the stack depth and high level of postflop play understanding.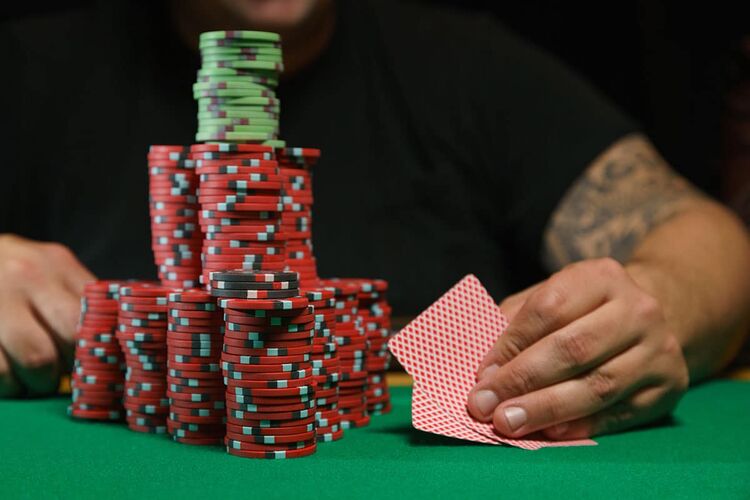 ​
In this strategy, your game mistakes will cost you a lot of money. In order to earn money in a sustained way in this discipline, you should have the stat tracking programs at your opponents and different poker calculators.
Common tips for cash players to note

Apart from the differences in the stacks sizes, there are a lot of aspects, which we are going to talk about hereinafter.
1. Don't play against regulars
Simple ABC poker as for texas hold em strategy is enough for a profitable play at the micro-limits. First of all, you should try to avoid the professional players' blow-ups at the tables. Find the favorable tables and play against the amateurs who will often pay off your strong combination.
There are still a lot of amateurs who just crave to grant you their money. The sophisticated methods and bluffs sometimes impede the main idea to make a profit, to build the bankroll, and move to the higher limits.
2. Be aware of the strength of positions
Your position has a huge impact on the action scenario. Button is a key and the most profitable position at the poker table since the player at this position is the last one to act. It means that the player will always have the greatest amount of information about the opponents who acted before him.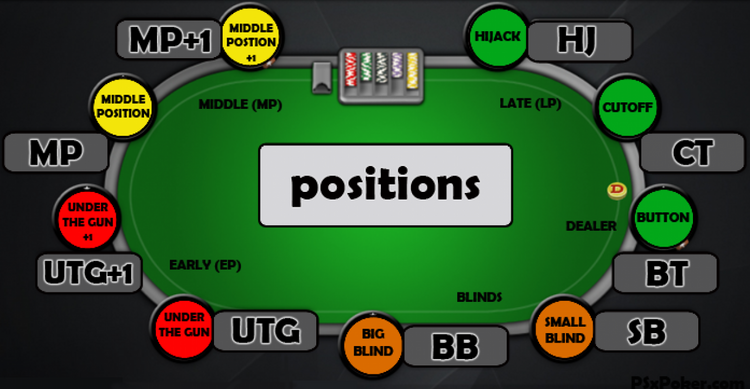 ​
The player, who is to the right of the button and is called "cut-off", has a strong advantage too. The player at this position acts instantaneously before the button and can potentially restrict his actions. The players at the early positions have fewer favorable locations at the tables since they have little information. That's why for beginners it is recommended to enter the game from the early positions only with a strong part of a starting hands range.
Remember: the closer you are to the button the wider range you can play because you will have a favorable position compared to the early positions.
3. Use the bluff wisely
Bluffing is the most exciting part of poker. But you can bluff at the tables in any situation only in Hollywood movies. In the real game, the bluff might be wisely and well thought out. When you bluff against your opponent, then in essence you are telling him the history. This history's aim is that your opponent will fold the strongest hand and give you the pot.
The successful bluff should convince your opponent that you have a hand that definitely beats him out. That's why you should estimate how your actions are perceived by your opponent. Whether your story is consistent and coherent? If you have decided to bluff in a totally unfavorable situation then there are good chances that a strong player will realize it and you will lose even more.
4. Be able to get out of the game in time
And the last thing we are going to talk about is probably the most important factor that will determine your results. When should you leave the game? If you have chosen the cash-game as your main discipline then you can do it at any moment. There are several ways to determine the time at the tables:
To impose a time-frame before the session starts (for example, you should necessarily play for two hours and then take a break);
The quantity of played hands (for example, to play not less than 3 000 hands);
When you felt the fatigue or tilt from a lot of bad beats;
When you cannot find the favorable tables with the amateurs at your limit anymore.
Remember: sometimes leaving the game is the most profitable decision of the possible ones.
Professional opinionDouglas PolkSuccessful poker player and coach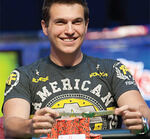 «When playing in cash games, the single most important thing is to be playing on an amount of money you are OK losing. Pick a buy-in amount that you're comfortable losing in a game you have enough buy-ins for. That way if you have to put your opponent in a tough spot, you can comfortably go for it»​
Offline cash game strategy
Cash poker is a popular area to make money. Here, you can leave the poker table without winning or losing anything. The advantage of managing your own time is the main reason why players should pay attention to cash, rather than tournament poker.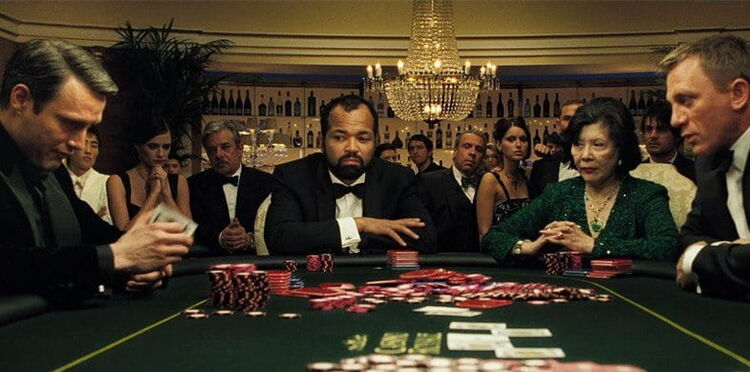 ​
There are various strategies and betting details for offline cash games. We will now consider some effective tips that you can apply to improve your poker skills to ensure yourself a stable income at cash tables.
1. Choose correct starting hands
The best and simplest way to earn money playing cash games is to choose strong starting hands, which is the top 10%. Clearly, you have to consider your position at the poker table when playing certain hands, but if you use the correct hands to enter the game with, then you will be more likely to make money. Here they are:
AA, KK, QQ, JJ, TT, 99;
AKs, AQs, KQs;
AKo, AQo.
There are different charts of starting hands for cash games that you can use to make fewer mistakes preflop and thereby show a profit.
​
2. Apply slow playing but don't overuse it
To make a profit, you can apply slow playing. Playing your hand slowly, you intend to let your opponents remain in the hand to get money from them at a subsequent stage. Thus, they believe that you hold a weaker hand than what they have or think that their bluff might work. The easiest way to slow play is to check when you are first to take a decision or make a flat call. For this, you should have a really strong holding that will be hard to beat.
Example: Let's assume you have QQ on a 48Q rainbow board, and a player (or players) makes a bet before you. Your hand is quite strong, so you can slow play by simply calling your opponent's bet instead of raising.
3. Bet mainly with strong hands
In most cases, you should consider betting when holding a strong hand (a top pair or better). With such hands, you can build the pot, as they are unlikely to be beaten. It is exactly these hands that will constitute a value betting range of yours. You should select such hands with which you can comfortably fire a triple barrel for value on most run outs. Here are some examples of hands:
Q♥ Q♣ on 7♣ J♦ T♠ board​
K♦ T♥ on a 6♠ 8♥ T♣ board
A♥ K♠ on a 6♣ T♦ K♥ board
4. Check the flop in multiway pots
In multiway pots, you should more carefully choose hands for betting the flop. Having two pair (or a really strong drawing hand), use a small bet sizing, for example, 1/4 or 1/3 of the pot, as bigger sizes usually banish the weakest hands, not the strongest ones.
Besides, keep in mind that the more number of players enter the flop, the stronger your hand should be if you are willing to check. This is attributed to the fact that a player can hit two pair or stronger much frequently.
In this case, consider checking with overpairs and top pairs if there are four or more people in the pot. It's because their equity is lower in 4-way pots, as against HU pots.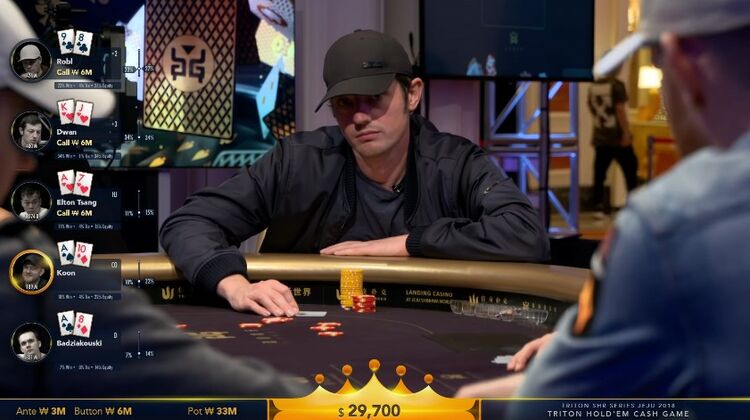 ​
5. Benefit from limpers
If you see your opponent limping, it's a great chance to take his stack (or at least a big part of it) and hence increase your own stack. Strong players rarely limp on the preflop, meaning that the majority of limpers are bad players. Thus, you can easily isolate such opponents by making a raise with a wider range, forcing them to even your preflop raise out of position.
To succeed, you need to think of a perfect raise size in order to make your opponent take a very tough decision. According to the general rule, it is your standard preflop raise size plus one big blind for each player who limps. For example, if your standard raise size on the preflop is 3 BB, and there are two limpers, then you need to raise to 5 BB.
Where to play online cash games
Lots of players prefer real money games to poker tournaments. Each poker site tries to attract cash players in various ways: promising poker action at every limit, fast deposit and withdrawal options, generous bonuses, etc. Here are the best poker rooms that provide online cash games:
GGPoker. GG Network enters the top 5 world leaders in terms of poker traffic. No-Limit Hold'em and Omaha cash tables have gained high popularity among poker players all over the globe.
PokerStars. Cash game tables are active both on micro-limits and high stakes, where you can often meet well-known poker professionals.
PartyPoker. This poker room offers cash games at different limits ($0,01/$0,02 to $200/400$). In addition, a wide range of disciplines is available in the lobby: No Limit Holdem, Fixed-limit Holdem, Pot-Limit Holdem, Pot-Limit Omaha, 7 Cards Stud.
888poker. There is a large variety of real money games in the room. Cash games are carried out at micro-limits ($0,01/$0,02), medium limit (), as well as high stakes ($500/$1 000).
BestPoker. The room offers cash tables of Holdem NL2, NL4, NL10, NL20, NL50, NL100, NL200, NL400, NL1000 in different poker formats (heads-up, 6-max, 9-max). as well as Omaha PLO4, PLO10, PLO20, PLO50, PLO100, PLO200, PLO1000, which are available in 6-max and heads-up formats.
Unibet Poker. Here, you can play three formats of cash games: traditional Hold'em, Omaha, and Banzai. The minimum limit for real money games is €0,02 / €0,04 (NL4) while the maximum one is €2/€4 (NL400).
Similar articles on strategy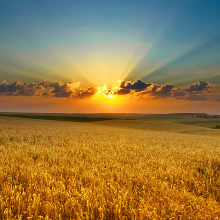 Cardmates journalist, news editor and translator since 2016. Specialization: poker news and review of events.