Poker cheating
​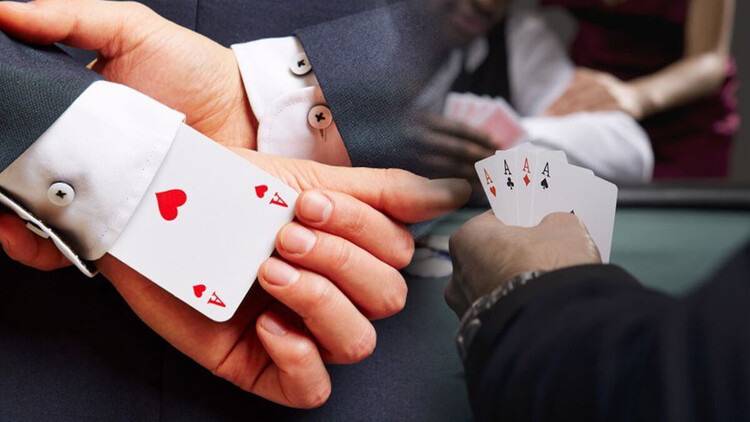 Some of the poker players conduct only an honest play with the aim to maintain a good reputation and build a serious and profitable career.
However, there are many players who want to make temporary money and they don't hesitate to use popular cheats and different fraudulent schemes. Such players are considered cheaters, who use illegal and prohibited tricks to gain any advantage over their competitors.
Thus, cheating term means a fraud technique, which is used with the aim of easy earnings. Despite the fact that many people love poker for convenience, comfort, bright emotions and unforgettable impressions, this game has a fly in the ointment. In this regard, we mean that poker players often face with a fraud.
For example, in live poker, you can stack the cards, or play using marked cards. As for online poker, it is more difficult to make fraud operation with cards, since there is a virtual deck, instead of a real one. However, fraud also thrives on Internet, as scammers actively develop and improve their methods for the sake of money. There are a great variety of cheats, so we offer you to get acquainted with the list of cheating both online and offline.
Online cheating
If you are wondering how to cheat at online poker during the game, then you can read the below-mentioned methods. However, stay aware that these methods are strictly prohibited in poker rooms and your account can be blocked for the life term. So, here is the list of popular online poker cheating.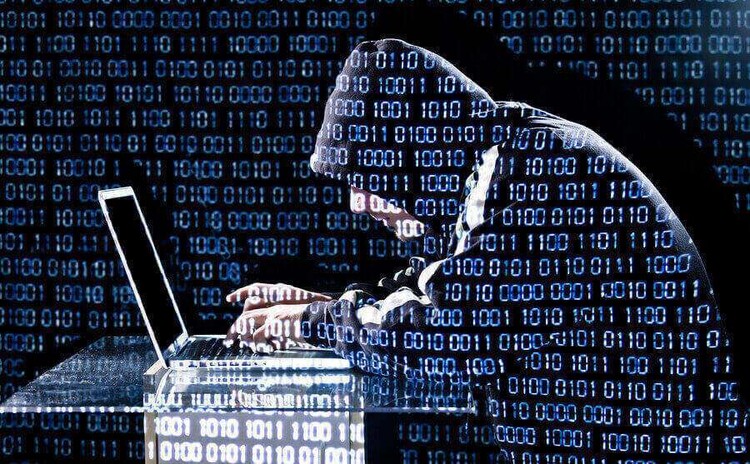 ​
Team play
This trick is a classic of genre that has been borrowed from live poker. Its essence lies in the transferring of confidential information (hand strength) to accomplices. This advantage makes it much easier for fraudsters to outplay their "victims". To transfer information between team members, messengers or telephone communications are used. Knowing a few cards gives the professional player a good edge.
By the way, one of the tactics is raising several times in a row. At the same time, only one of the cheaters can have a good card, but the rest scammers play the role of superchargers of situation and they shouldn't show their cards at showdown under no circumstances. Having invested a large amount in the pot, the victim should either go all-in or fold.
Advice
If you suspect your opponents in a team game, write down their nicknames and inform the support service, as well as try to stop the game. Support will definitely check these players, their IP addresses and all their hands for involvement in the team play. Support also can block their accounts with a fund retention.
Bonus-hunting
Bonus hunters are players who make profit from all kinds of bonuses provided by online poker rooms. Usually, bonus hunters are honest players, nevertheless, there are also dishonest bonus hunters who violate the rules of poker rooms, try to get one bonus several times, forge documents, etc.
Poker rooms have a negative attitude to such players, and they try to figure out fraudsters by all available means – IP addresses, copies of documents, prohibition on getting bonuses for players of certain countries.
In general, poker sites are well informed about all types of fraud and successfully fight against it. If poker room exposes scammer, his account will be blocked forever and all his funds will be confiscated.
Carding and chip dumping
Carding means the stealing of money from other people's credit cards. Chip dumping is the deliberate loss of money to accomplice. These two concepts are closely related, because carders often use chip dumping tactic. They intentionally steal money from credit cards (through passwords to payment systems and e-mails) in order to lose it to their partners at the poker table (the partner can legally withdraw this money).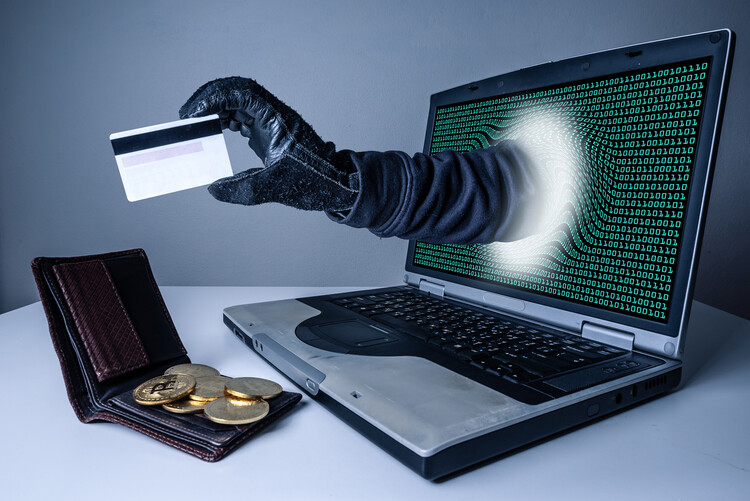 ​
Chip dumping is strictly prohibited in all poker rooms. As for the carding, this is a criminal case. Even if the player concludes agreement with a person to win from him and later split the amount, a criminal offense is guaranteed due to complicity.
Advice
Never take part in a chip dumping, in particular if you are promised to lose someone's money for a monetary reward. Anyone can become an involuntary victim of a chip dumper, so be careful, as your funds and even freedom are at stake.
Multi-accounting
Multi-accounting is one of the widespread types of fraud. This term means the situation when one player creates several accounts in a certain poker room and simultaneously plays at the same table from these accounts. As a result, this scammer gets an unfair advantage over other players.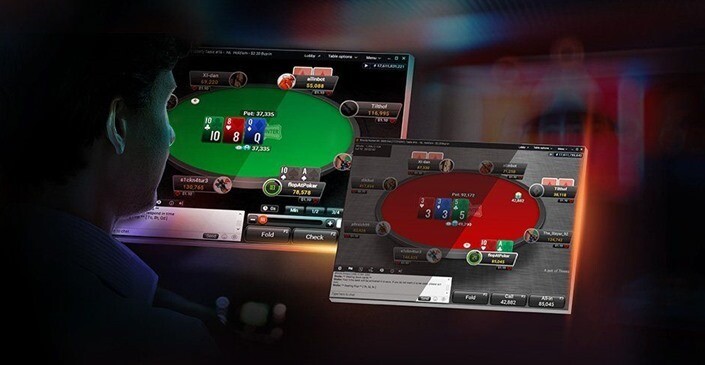 ​
However, the security system of poker rooms has a function that doesn't allow user with the same IP address to register for participation in a tournament more than once.
Advice
If you suspect someone in such poker cheat as multi-accounting, you can report this fact to support service. Thus, this type of cheating at poker is theoretically possible until the user is figured out.
By the way, multi-accounting is a very difficult and expensive option, which is usually applied in games at very high stakes. Servers and individual IP addresses require serious financial investments.
Poker bots
Poker bot is a specially developed program that provides complex schemes and algorithms that allow artificial intelligence to play with live gamblers in poker rooms. At the same time, bots can play 24 hours a day without fatigue and emotions.
Advice
If you suspect that a poker bot plays against you, then the easiest way to check it is chatting with it. If your "so-called" opponent doesn't answer, this doesn't mean that you are definitely playing against bot, but this is a reason for suspicion.
Ghosting
Ghosting is a type of fraud, which means that participant plays under the nickname of another player. This poker cheat cheat also implies a situation when the players ask for help of intermediaries. As a rule, such assistants are experienced and competent players.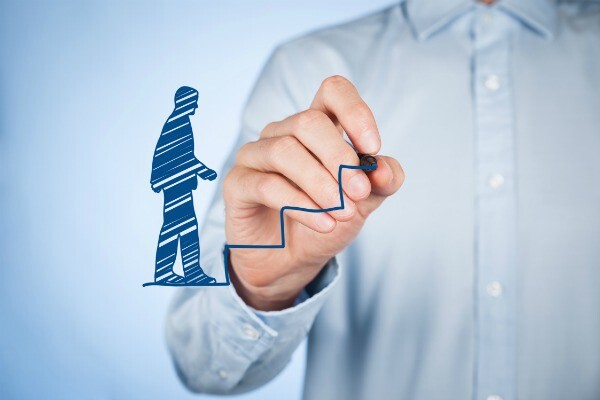 ​
Thus, coaches help to make difficult and borderline decisions via Skype or other popular programs. A sudden change in playing style will help to recognize ghosting. For example, a very tight participant enters the final table and then turns into an incredibly aggressive opponent.
Viruses and online poker cheating software
Cheaters' access to the opponents' hole cards is one of the rarest methods, but at the same time, this is a dire situation. Typically, this method is available when a computer is infected with a virus or other malicious software.
Advice
The best way to ensure protection and safety of gamblers is to play only on trusted sites with a good reputation and image.
So, you have acquainted with the examples of online poker cheating, and we offer to consider types of cheating in live games. If you wonder how to collude in poker or how unfair players collude, then you can find such information in this article. However, keep in mind that our article is only intended to help you identify cheaters, as they shouldn't play at the table!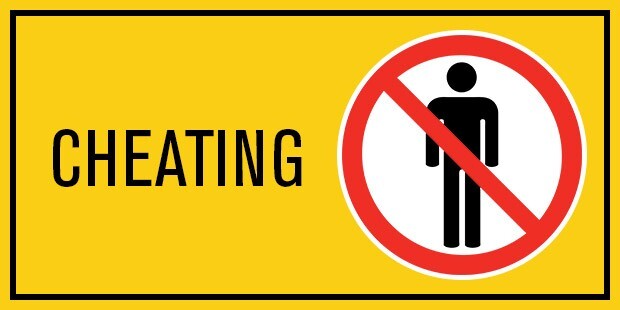 If you are fans of live poker games, it is recommended to be armed with information about cheating in live games.
Cheating in live poker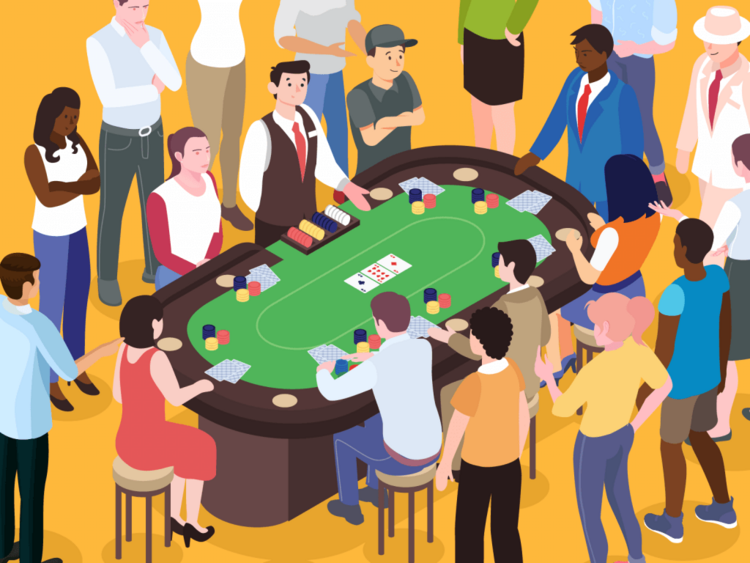 ​
Marked decks
Marked decks are the oldest and most popular way to cheat players. Such decks have certain signs that show the card meaning. Of course, the player should know each meaning, and the mark must be invisible to players who don't know about it.
This method has disadvantage, namely you can easily protect yourself by covering your cards with a card protector. This will significantly complicate the cheater's work.
Collusion with a dealer
Collusion with a dealer means that dealer is also involved in cheating. He shuffles deck as he needs, and you won't notice it. In this regard, the player (who is in collusion with button) are dealt the strong cards.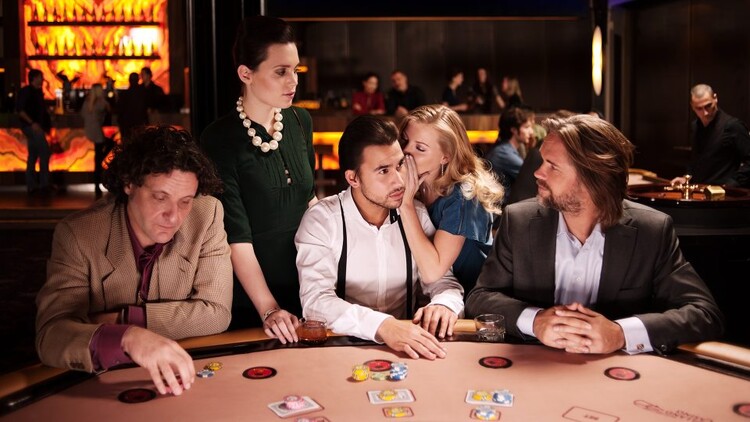 ​
However, the casino owners select dealers in such a way that they don't participate in such scams, unless the casino is also interested in this fraud.
Team play
Team play also takes place in live games, as it is in online poker. Two or more participants in collusion play at the same table. They use hidden gestures to show the strength of their hand, next decisions and so on. Try not to play hands against friends or suspicious rivals.
High technology
High technology is widely used in poker. In our digital age, there are special programs for smartphones that read opponents' cards. And this is not a joke. Now, many cards are equipped with chips for TV tables and for figuring out the controversial points.
These chips are easily read using ordinary smartphones. Thus, don't hesitate to ask to remove the phones from your opponent's table.
Online poker cheating scandal
News about champions and losers is always interesting, but scandalous events are much more interesting. This is how the world and human psychology work. The poker world is never boring and there is always something to see. Poker scandals happen all the time. We offer you to remember or get acquainted with some of them.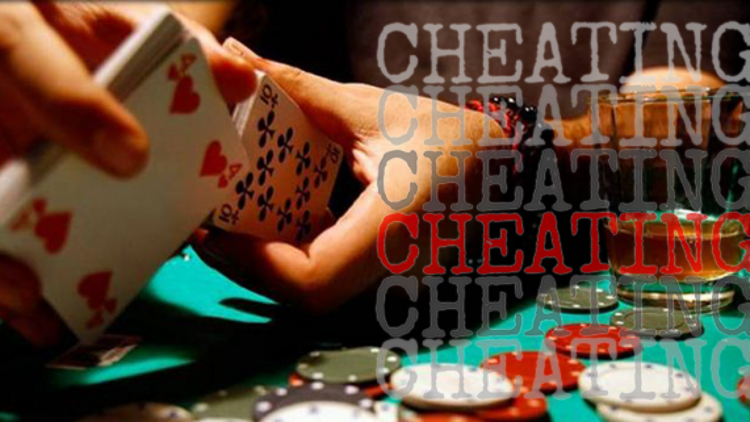 ​
The British player Darren Woods was caught in multi-accounting. When his guilt was proven, Darren was confiscated all his funds from the account (much less than he managed to steal), and also put in jail. The court sentenced him to 15 months in prison. Darren was figured out due to the vigilance of his opponents and the option to save hand history.
One of the most famous scandals involved Absolute Poker, Ultimate Bet and superusers. This incident occurred in 2007, but it remains in memory to this day. Then, the charges were made against sites concerning the superuser accounts, i.e. accounts that were able to see pocket cards of other players. Later, Absolute Poker pleaded guilty in having superusers. After that, the site paid out $1.6 million to the suffered poker players, as well as an impressive fine.
A scammer from Sweden under the symbolic nickname "TheTerrorist" managed to trick Patrik Antonius ($500 000) and Johnny Lodden ($2 million) by playing at high stakes in online cash games. During communication process, the hacker asked famous players to contact him via MSN service and quietly installed a program for his rivals that allowed to see their cards. After a while, "TheTerrorist" was exposed.
Conclusion
As you can see, modern technologies have granted fraudsters new ways of deception. However, casinos and poker rooms spend huge amounts of money on security systems. The scammer's success is only a matter of time. Don't be afraid of fraudsters and don't become paranoid, as the nervous cells are never restored.
We would like to give you one more life advice. If you forgot your password for the current account and decided to create a new account, then inform your poker room's support about it. Otherwise, you may be mistaken for a scammer.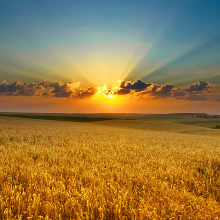 Cardmates journalist, news editor and translator since 2016. Specialization: poker news and review of events.