Best Poker Movies
The realm of card games is brimming with drama, thrill and adventures. So, it's no wonder that poker movies and those involving casino gambling in general are that popular in today's world. Whether you're a skilled player or an absolute beginner, this industry is mysterious and captivating – it has something to offer everyone.
Cardmates has formed a rich collection of films on this subject for your benefit. Here, you can find a detailed description of each movie featured, watch trailers, and discover interesting facts. There are considerable choices to add to your watch list. Some films are available for viewing right away.
Movies about poker come in a wide variety, ranging from funny comedies and adventures to action-packed and dramatic ones.
Each director and screenwriter has their own vision of the world of gambling and considers it from different angles.
On this page, we've compiled a list of the most popular films that will appeal to everyone, not just those who know how to play Texas Holdem and other variations.
These movies tell stories about successful pros, clever hustlers, hardcore gamblers, and even criminals. In each flick, poker enthusiasts appear in different roles.
Types of Poker Movies Included in Our List
Our selection covers films dating as far back as the 1920s up to the present day, where poker holds a prominent (if not central) place. We keep the list up-to-date and regularly add fresh flicks, so you will easily find new releases on our site as soon as they get introduced to the public.
You'll discover all types of movies here, from big box office hits to award winners. Some feature well-known poker players' sensational successes, while others are fictional stories centred around card games. There are also films based on real-life events that might teach you some valuable lessons and those remotely connected with poker.
But there's more to come. Be ready to stumble upon projects linked to all sorts of gambling adventures on this page. Gamblers, sharpers, casinos – high risks will accompany you, guys, at every step. Some will make you laugh and captivate your interest, others may send shivers down your spine, and a few might even bring a tear to your eye. It all depends on the poker movie you decide to watch today.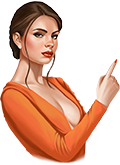 Don't sweat spoilers!
We're not here to ruin movie enjoyment for you. You'll only find spoiler-free descriptions that might pique your interest – no crucial plot details revealed.

The Three Best Poker Films of All Time
To spark your inspiration and motivation, we have picked up three iconic projects about intense card-based confrontations that have garnered high praise from audiences worldwide. On this page, however, poker fans will discover plenty of other movies that deserve attention.
Rounders – Simply The Best Poker Film
Just remember that Rounders is a cinematic legend for everyone who loves poker. If you haven't watched it yet – fix that urgently, as it's a must-watch. The film stars Matt Damon and Edward Norton as two friends and gamblers, with John Malkovich playing the colourful villain. Big money, post-prison debts, shady schemes, risks, bluffs, highs and lows, underground games in New York – it's got everything for a superb movie night. They are playing the good old NL Hold'em here, and you'll get a close-up look at those poker hands.
Many poker pros call this movie their favourite (Vanessa Rousso and Brian Rust among them). They say it nails the adrenaline and tension of the game. Fans of Rounders have been hoping for a sequel for years, but it is looking increasingly unlikely to happen. So, for now, all that's left is to kick back and rewatch the original.
The Cincinnati Kid – Another All-Time Greatest Hit
This flick follows a young Stud player and his journey to success. The action takes place in New Orleans during the Great Depression. This fearless individual aspires to take on the local poker legend – Lance Howard – in a heads-up tournament. Big money, personal ambitions, and reputation are on the line.
Although The Cincinnati Kid was released back in 1965, it still boasts impeccable character development and a compelling storyline. Plus, it totally nails the vibe of the 1930s, showing us what life and fun were like back then.

High Roller: The Stu Ungar Story – An Incredible Real-Life Tale
Our next pick builds on the story of the renowned poker talent Stu "The Kid" Ungar. The guy became one of the best gamblers in underground clubs at age 14. But, at 20, he had to flee from Las Vegas due to criminal threats. Stu's life was a real rollercoaster: he could amass enormous wealth only to lose it just as quickly.
It's a true tale of how bad habits & addiction took their toll on this talented young man. High Roller will resonate with fans of real-life drama.
Popular Feature Films Linked to Poker
Below, we've listed some top-featured art films on poker from different years, genres (action, comedy, drama, crime, etc.) and countries as examples. They will surely immerse you in their gambling world. For more fantastic options, one can refer to our catalogue above. Enjoy!
Here is a famous movie directed by Guy Ritchie. The story follows four buddies who have saved up some cash but then blow it all to a slick criminal. They have one week to repay the debt (500 grand!). Otherwise, the bandits will chop off their fingers one by one daily. The guys brainstorm ways to escape this situation and decide to rob the gangsters.
It's a when-a-student-outshines-his-mentor kind of story. A seasoned poker pro, Tommy Wilson, spots a talented young guy with great potential in the gambling field. So, he decides to take him under his wing, teaching him the ins and outs of the game. As time goes on, Tommy realises that the student has evolved into a formidable opponent. They eventually face off at a big tournament to see who's the champ.
This film revolves around the daily life and work of a card player. The main character is a worthy gambler, Huck Cheever. He intends to win a championship at the WSOP 2003 and, conceivably, conquer the charming singer Billie Offer. His estranged father, a poker legend who left the family long ago, becomes a major roadblock. By the way, the project features true poker gurus as part of the cast.
Most Favoured Poker Documentaries
If you want to break into the world of poker action, it's better to look for some good-quality documentaries. They come in different choices: tournaments, secret underground clubs, cash games, or online play. There are also projects focusing on individual players, showcasing their real-life stories and the ups and downs they've experienced.
Watching documentaries is a great way for novices to get motivated and understand the game better. Here are some examples of outstanding flicks covering different aspects of the industry.
All In: The Poker Movie – A Brief Chronicle of the Game
This documentary shows the rapid growth of poker's popularity in the United States, especially during the early 2000s, and, of course, the crazy events of Black Friday. It sheds light on how they produce playing cards, how the legendary WSOP series appeared, and how poker migrated to the Internet and television screens.
What makes All In: The Poker Movie truly unique are dozens of interviews featuring professional players, owners of poker rooms, tournament organisers, politicians, and others – all somehow connected to the discussed industry. Give it a watch – you'll be captivated, just as the Cardmates team was.

Bet Raise Fold – The Tale of Online Poker in the USA
Check out a real story about how online poker in the US went from boom to fall after April 15, 2011. It zooms in on three American pros who made their living playing cards on the Internet and how they coped with the consequences of Black Friday.
Watching Bet Raise Fold will also give you insights into how the first poker sites kicked off back in the late 1990s, the so-called "Moneymaker effect," when the World Poker Tour hit TV screens, how the UIGEA law messed things up, and how PokerStars and Full Tilt Poker ruled the roost, and other tidbits.
Underground Poker NYC – The Dark Side of Play
Next is a National Geographic documentary that uncovers illegal gambling thriving in the biggest city in the United States. It sheds light on how these underground games get organised in New York, who takes part in them, and how they collect debts from players.
The sheer scale of what's happening is mind-boggling. The first of its kind, this flick gives us unfiltered truth about underground gambling and reveals a wealth of previously concealed information. Imagine how much more remains behind the scenes, who else is involved, and how much cash is floating around in such shady clubs.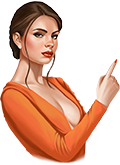 Here's a tidbit for you
Michael Imperioli, the guy you probably know from the cult TV series The Sopranos, reads the off-screen text.

KidPoker – The True Story of Highs & Lows
This film is all about the life and career of the famous professional poker player – Daniel Negreanu. KidPoker tells a personal and compelling story, starting from Daniel's childhood in Canada and proceeding up to the moment he became the youngest WSOP gold bracelet winner. It also covers his journey to earning a well-deserved place in the Poker Hall of Fame.
It's a documentary, but it's anything but dull. Here, you'll get to know Negreanu's family, hear amusing childhood stories, see some old photos, and listen to his buddies spilling the beans. Oh, and Daniel himself shares some insights. You'll also spot other poker celebs here: Phil Ivey, Antonio Esfandiari, and Vanessa Selbst. This flick is like a backstage pass to get to know this poker star, see what made him a legend and how he achieved such success.
Top Western Movies About Poker
Westerns harken us back to the Wild West days – they are inconceivable without cowboys, gunfights, and poker games thrown in. We discuss the most intriguing choices in this genre below.
| Title | Year of Release | Description |
| --- | --- | --- |
| Maverick | 1994 | An enthralling adventure flick that completely captures the Wild West vibe. This story follows Bret Maverick, a remarkable card player and charming con artist. It received an Oscar nomination for Best Costume Design. |
| A Big Hand for the Little Lady | 1966 | This is a charming, great film with a killer script, engaging characters, dialogues, humour and a brilliant, unexpected ending. There was only a single shot fired, which is quite unusual for a Western. It deserves attention even nowadays, despite being released in the 1960s – you will spend an hour and a half with pleasure. |
| 5 Card Stud | 1968 | A solid Western tale of revenge, which will appeal to all detective fans. It begins with a five-card stud poker scene, 7-max. One guy catches another cheating, and it all blows up. Following the Wild West tradition, the gamblers take justice into their own hands and hang the cheater from a bridge. Soon after that, all the participants either mysteriously die or commit suicide. |
Relatively New Films About Poker
Card games and casinos still grab people's attention. Every year, we see new flicks on this subject – both fictional and documentary – with intricate plot twists. Here are a few recent projects linked to poker: some have rocked the audience, while others – were a bit of a letdown (yep, it does happen).

Molly's Game (2017)
Ex-skier Molly Bloom had to quit the sport because of an injury. She lands a job as an assistant to the guy who organises these underground card games. Armed with an impressive client base, the girl decides to venture into this business on her own. A-list celebrities, directors, business tycoons, sheikhs, and billionaires – all of them are ready to go all-in under her leadership. Things go great until the smell of big bucks attracts the attention of the mafia.
Molly's Game is based on Aaron Sorkin's book, a biographical drama following athlete Molly Bloom. The author himself makes his film debut as a director.

Poker Queens (2020)
This cool documentary about successful women in poker tells us inspiring and astonishing stories. Talented female players can earn millions with their sharp wit and bluffing skills. But, men often openly disdain and disapprove of ladies' presence at the gaming table. The movie's heroines share their experiences firsthand.
You can witness some female pros who reign supreme in this field: Kristen Bicknell, Liv Boeree, Jennifer Tilly, Kathy Liebert, and others. People who are into gambling have mostly given this flick a big thumbs-up.
P.S. Have you seen it yet?

Poker Face (2022)
Once, a billionaire named Jake (played by Russell Crowe) invites his childhood buddies to his fancy mansion for – what seems like – a friendly get-together. But, the guy believes that each person present has wronged him in the past. Now, he has finally decided to settle scores.
The movie is all glitz and glamour, but there's not much poker there – maybe about 5-7 minutes overall. It received mixed reviews and feedback: the plot shifts from one theme to another throughout the action. In our humble opinion, the poker scenes could use some work.
Famous Poker Scenes From the Movies
In movies and TV shows, you'll find plenty of stories where the focus isn't on the game itself, but rather on the characters, their drama, or particular situations. We often come across minor and insignificant poker scenes. But, once in a while, the real showdown happens right at the poker table, not with guns or fists.
Casino Royale
The poker showdown between Agent 007 and the main villain at the tournament is a hot topic in YouTube videos and forum discussions. So, you should consider watching this movie – it's a hit for everyone, even those unfamiliar with poker combinations. What really matters here is the vibe of excitement, bluffing, and taking risks. Big money at stake, glamorous ladies in stunning attire, martinis, luxurious limos, and men dressed in tuxedos. And, of course, full houses and straight flushes are being played at the tables.
Casino Royale has been repeatedly recognised as the best Bondiana part, with Daniel Craig portraying Bond. There is a dynamic, tense plot, gorgeous Eva Green, and a memorable soundtrack.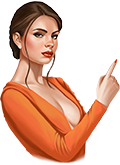 Here's a little test of your attention
What's wrong with the chip that James leaves for the dealer as a generous tip? Write your ideas in the comments.

How to Choose a Good Poker Film to Watch
Start with your preferred genre – it's a highly personal choice. You should also take into account the following:
country and year of production;
director and/or cast;
ratings from reputable resources like IMDb;
brief description or trailer.
By clicking on each flick from our list, you will immediately find more detailed information about it.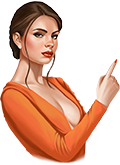 Important notice!
On this page, you'll find a curated collection of movies for your perusal. Typically, they won't be available for immediate free online viewing. But you can still explore brief descriptions, discover intriguing tidbits, and watch their official trailers to select the most fitting option.

Are you torn between a few choices and can't decide? It's always a good move to read reviews from those who have already watched the releases. Or, you can simply trust our handy guide.
| You want to watch... | You'll definitely enjoy... |
| --- | --- |
| something about swindlers | Shade featuring Sylvester Stallone |
| a drama with renowned actors | Oscar and Lucinda |
| a drama with renowned actors | God of Gamblers (all parts) |
| a fun and lighthearted comedy | The Ace featuring the legendary Adriano Celentano |
| a real-life documentary | KidPoker or Underground Poker NYC |
If you want to take a break from your intense sessions on GGPoker, PokerStars, or 888poker, our collection of films about poker and cards might be just the ticket. We've got everything from dramas to action flicks and comedies. Read descriptions, watch movies, and then share your opinion in the comments.
What's Your Best Poker Movie Ever?
Our team has provided just a few examples of great movies about card games and casinos. Our preferences may not match those of our readers. And, of course, there might be some cool titles we've overlooked. If you've got some personal favourites we missed, feel free to drop them in the comments 🤗
FAQ
🎯 Are there any good poker movies?
There are loads of fantastic flicks about poker out there. On this page, you'll discover the most engaging and noteworthy choices that revolve around card games, casinos, or other forms of gambling.
We've curated flicks from various genres – detective stories, comedies, thrillers, and more. So, whether you're into drama or just want a good laugh, there's something here to keep your movie night exciting. But, probably, the industry and game are best explored through documentary projects.
🎬 What is the Netflix movie about poker game?
You will find many poker-related flicks and TV shows on Netflix, including Molly's Game, Mississippi Grind, Win It All, and KidPoker. But keep in mind that Netflix's content changes frequently: They regularly add new titles while others get removed. Visit the platform's official website or app to check currently available options.

🃏 What movie has a famous poker scene?
One of the most memorable poker scenes in cinematic history occurs in Casino Royale. It's the final hand where Daniel Craig's James Bond goes head-to-head with the formidable Le Chiffre in a dramatic high-stakes showdown. The tournament's buy-in is mind-bogglingly high at $10 million, and Bond's winning hand is a straight flush.

😎 What is the ultimate poker movie?
It's a matter of personal preference, as different people have different favourites. Nevertheless, Rounders (1998), starring Matt Damon and Edward Norton, is often regarded as one of the most iconic and beloved ones in this respect. It has garnered a devoted fan base among poker enthusiasts and movie buffs.

📢 What is the latest poker movie?
New flicks are regularly released, so we recommend checking our list, popular streaming platforms and movie databases. Poker Queens (2020), The Card Counter (2021) and Poker Face (2022) are among the most recent ones, to name a few.