KidPoker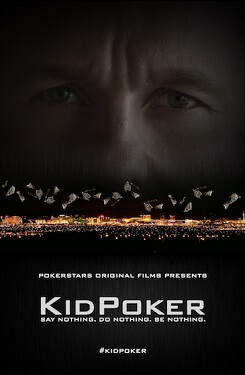 KidPoker
Countries:
United Kingdom of Great Britain and Northern Ireland
Genres:
Documentary, Drama, Sport
Cast:
Daniel Negreanu, Mike Negreanu, Oren Farkash, Regev Farkash, Jennifer Harman, Phil Ivey, Antonio Esfandiari
When it comes to famous poker players – in most cases, people primarily recall Daniel Negreanu. He's achieved significant results; the guy has been enducted into the Poker Hall of Fame and awarded with an "Ambassador of Poker" title as well. Hovewer, everything Daniel's got was reached not only due to a brilliant game and a talent of guessing opponent's cards, but also because of the player's charisma, his kind and cheerful temper, friendliness and humanity.
The documentary film about Negreanu shows a difficult path of the poker player known under the "KidPoker" pseudonym. It is now he is the cool professional who has a huge house in Las Vegas and a million-sized bankroll, but things haven't always been so smooth in his life.
The movie demonstrates scenes from Daniel's childhood, his teenage years in Toronto and his first career steps when a 21-year boy went to Las Vegas to become a poker superstar.
The KidPoker film is very interesting and entertaining, as not only Negreanu himself shares a story of his life, but also his comrades, colleagues and relatives tell viewers about the poker player.
Every poker fan is recommended to watch "KidPoker" online since it is not a fictional story, but a real narrative about life of one of the best poker players over the world.
Interesting facts about the film:
The tagline of the film is "Say Nothing. Do Nothing. Be Nothing".
Official TV premiere of the biographical film "KidPoker" took place on 1st December 2015 on TSN4 channel.
Many poker professionals took part in the filming of "KidPoker" and shared their stories related to Negreanu. You will see Phil Ivey, Phil Helmut, Antonio Esfandiari, Doyle Brunson, Jason Mercier, Maria Ho and many other professionals in the film.
Film trailer: