Lucky Girl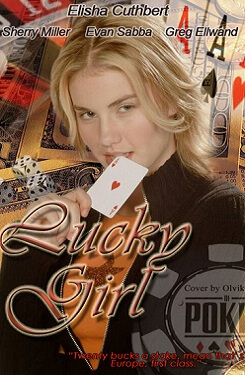 Lucky Girl
Cast:
Elisha Cuthbert (Katlin Palmerston), Sherry Miller (Valerie Palmerston), Evan Sabba (Ron Lunderman), Greg Ellwand (Blair Noth), Sarah Osman (Cheryl Bemberg), Jonathan Whittaker ( Alastair Palmerston), Charlotte Sullivan (Janice), Victoria Snow (Judy)
«Lucky Girl» is a story about a17-year old diligent high school student Katlin who despite all the prohibitions, starts to actively play gambling games. At first, everything goes fairly innocuous. Katlin plays poker with friends at one of the parties and manages to win some money. Then the girl makes few successful bets and thinks that she caught lady luck by the tail. Youthful maximalism makes her believe gambling games is an easy way to earn money in the shortest possible time and Katlin thinks she will be able to win enough money to go to Europe with the help of poker, betting and online casino. But she relies merely on her intuition and luck, therefore the run of luck ends soon and the world of gambling games doesn't look so cheerful anymore.
All these troubles combine with the standard teenage girl problems pertaining to her studies, relationships with parents and friends.
The film «Lucky Girl» is easy and interesting to watch, but what starts as a standard youth movie, ends pretty emotionally and makes you draw serious conclusions.
Watch «Lucky Girl» in English online:
Film trailer: