Pou hark wong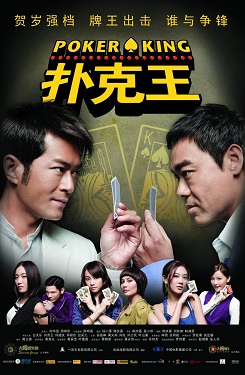 Pou hark wong
Cast:
Sean Lau (Uno Cheuk), Jo Kuk (Joan), Louis Koo (Jack Chang), Stephy Tang (Smiley)
Jack Chang is a young online poker player from Asia who moved to Canada. His father owns a casino in their homeland, in Macau. After the death of the elder Chang, an egotistical card pro Uno Cheuk came to the power. Jack returned to claim his rights to a gambling establishment, but Cheuk publicly disgraced him and expelled him.
Jack masterfully acquired online poker skills and realized that he was a real loser in the live game. The guy was ready to give up, but at that moment he met a girl Smiley who brought him a tangible success. Chang started to learn the features of play in a live poker with her help and succeeded in it. His main goal was to participate in Asian Poker Tour where he would have to fight for a title against the hated champion Uno.
The movie "Pou hark wong" lasts about 2 hours. If you like Chinese comedies and poker movies – watch it in the video below.
​Movie trailer: