Poker inspires #10.
Hi, guys! 👋
My today's results 😃
Pokerstars
I played a Mini EPT Online 08: $22, 150K Gtd tourney today 🙂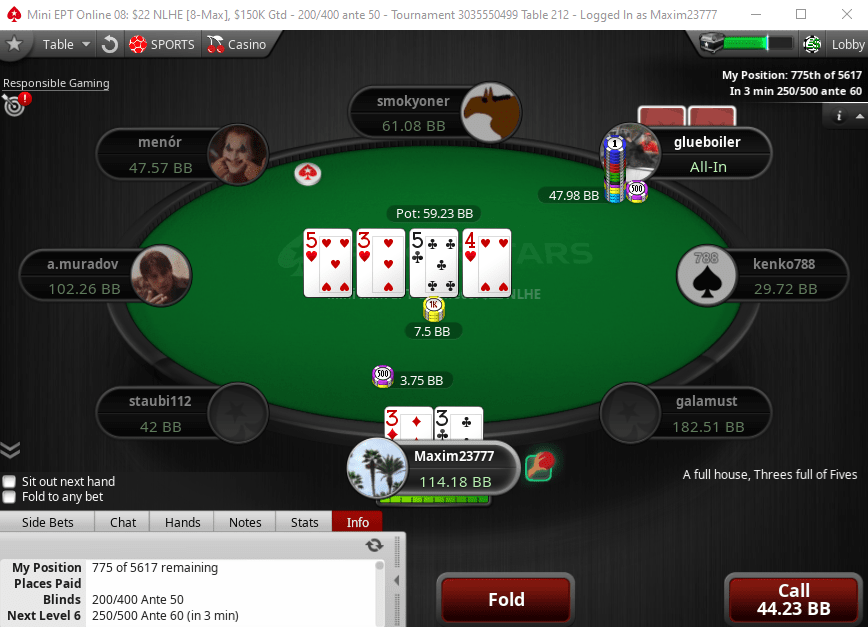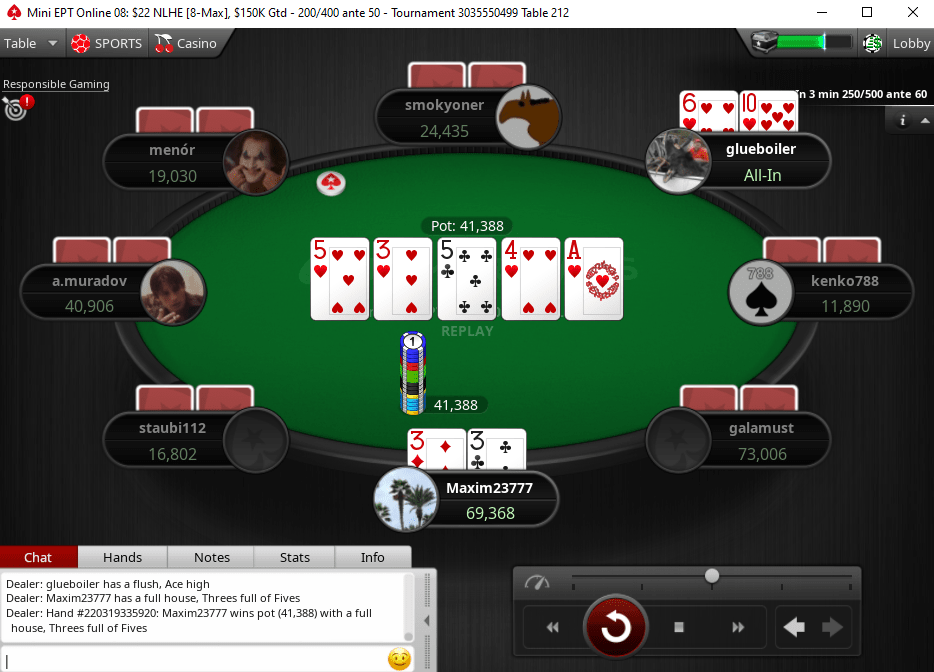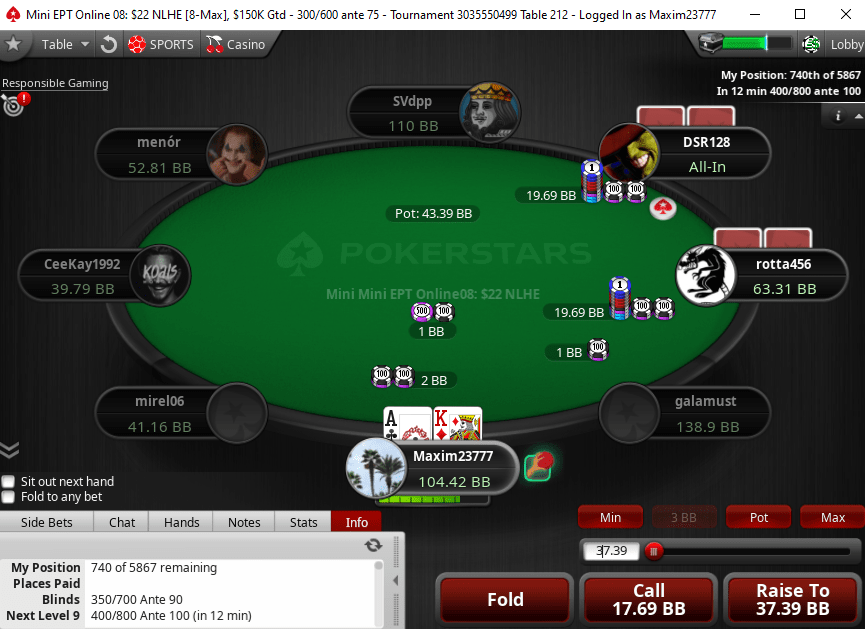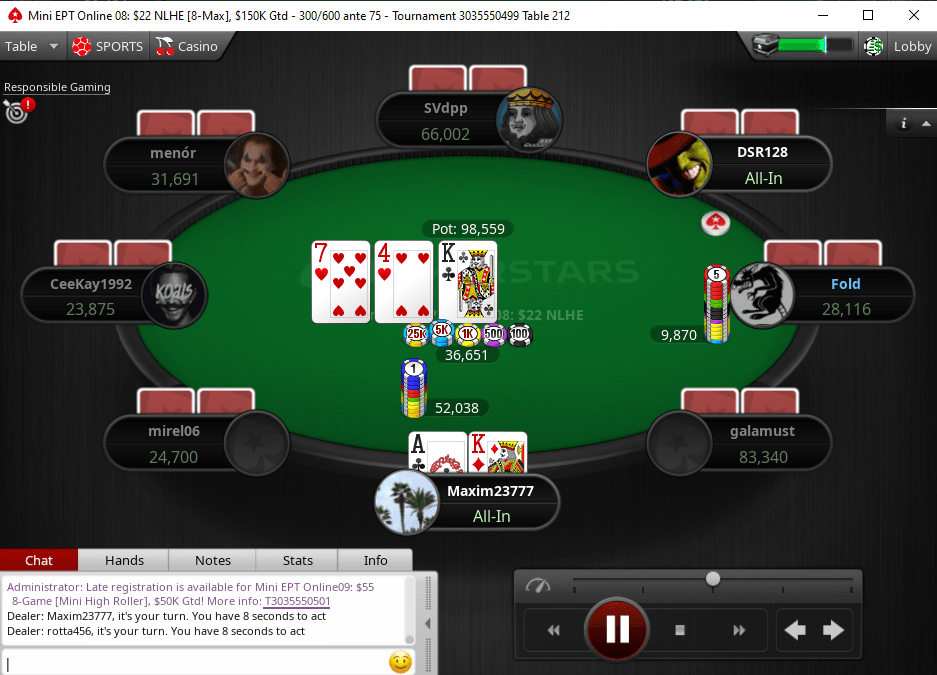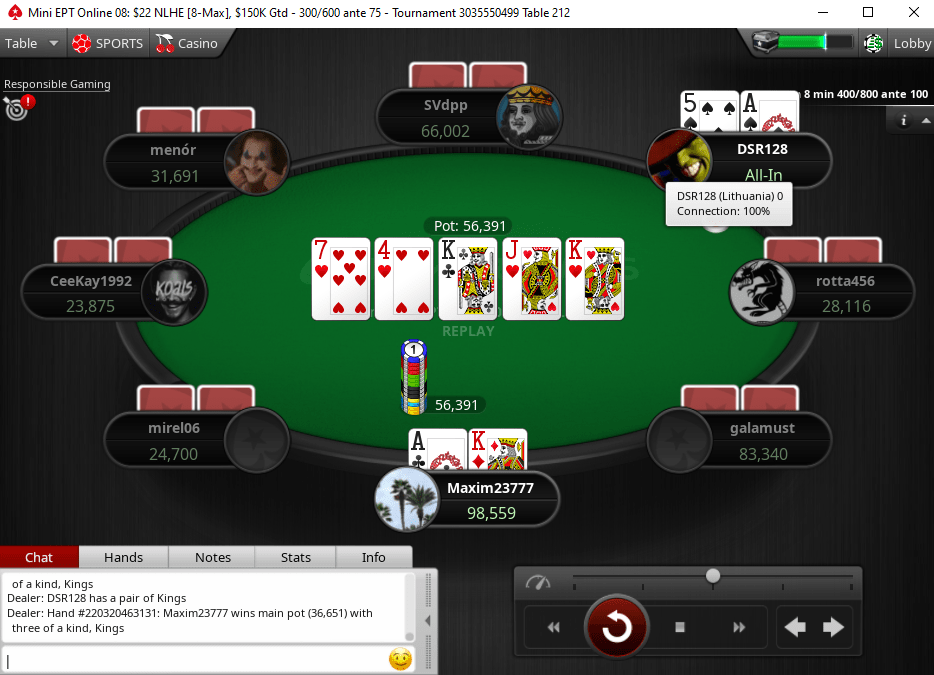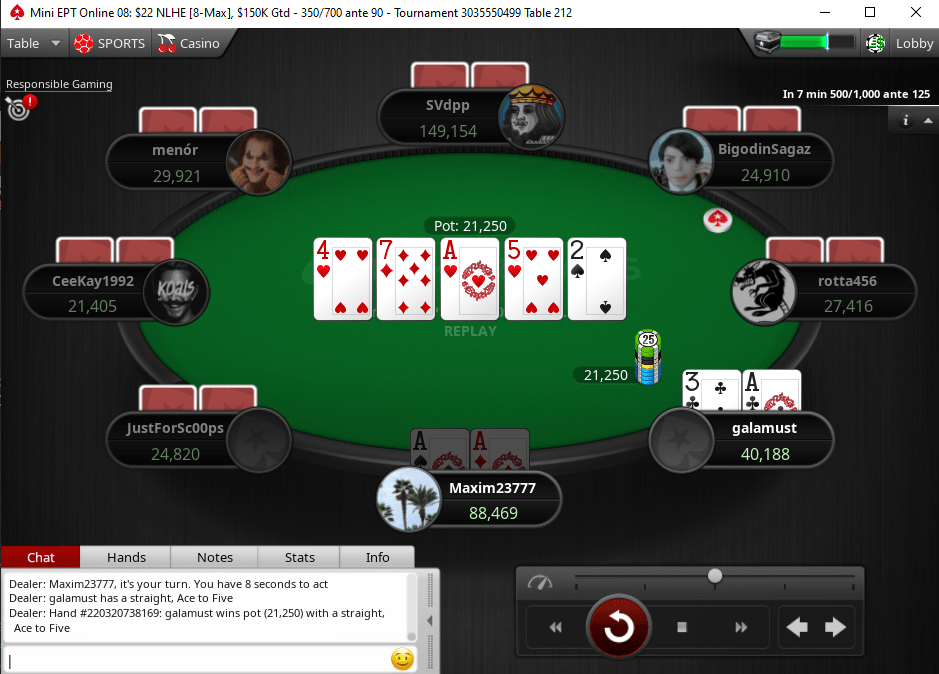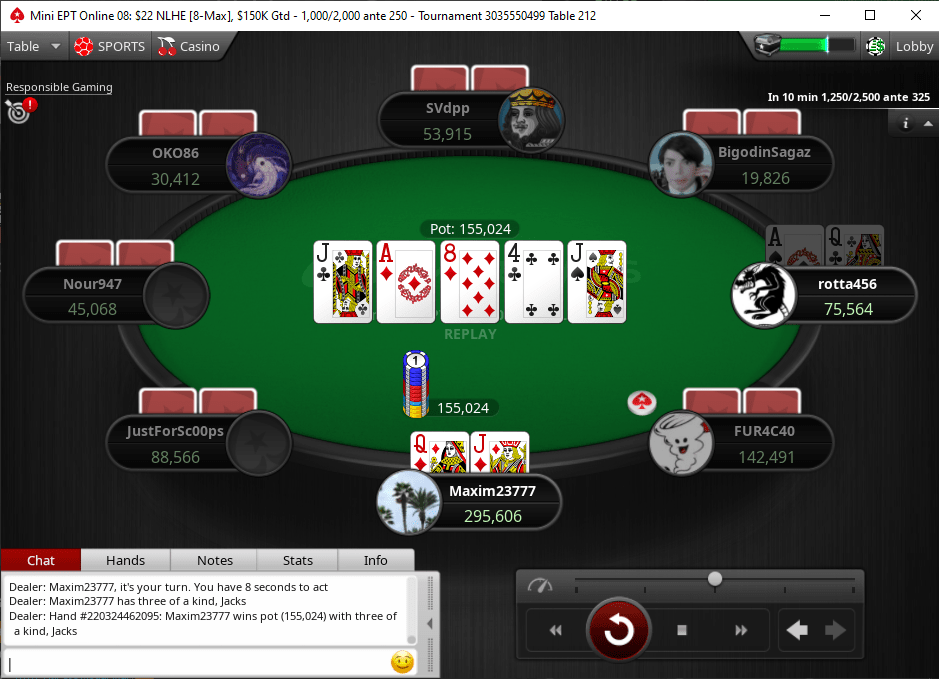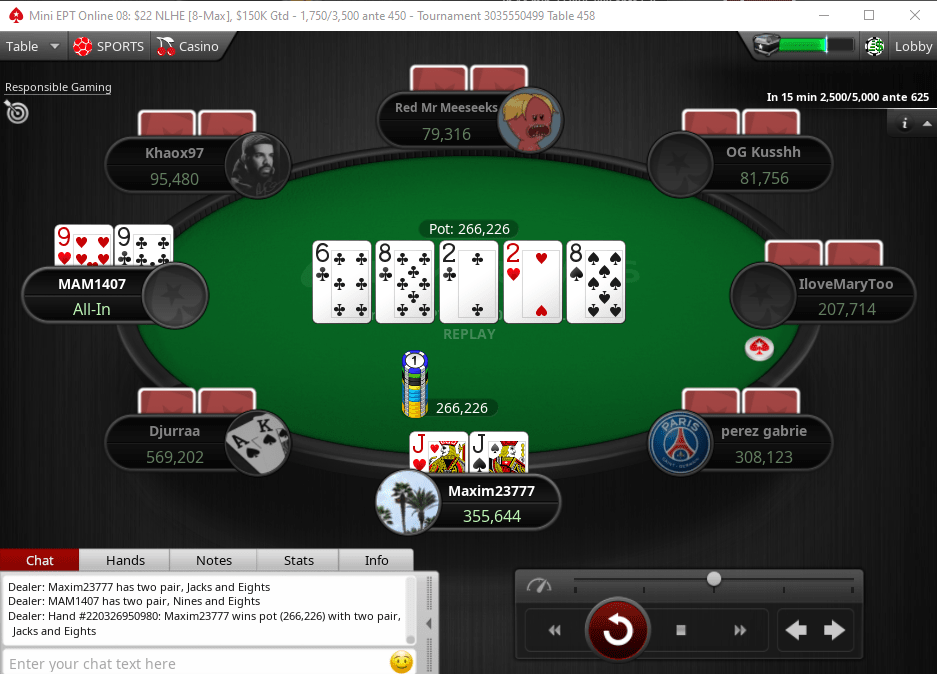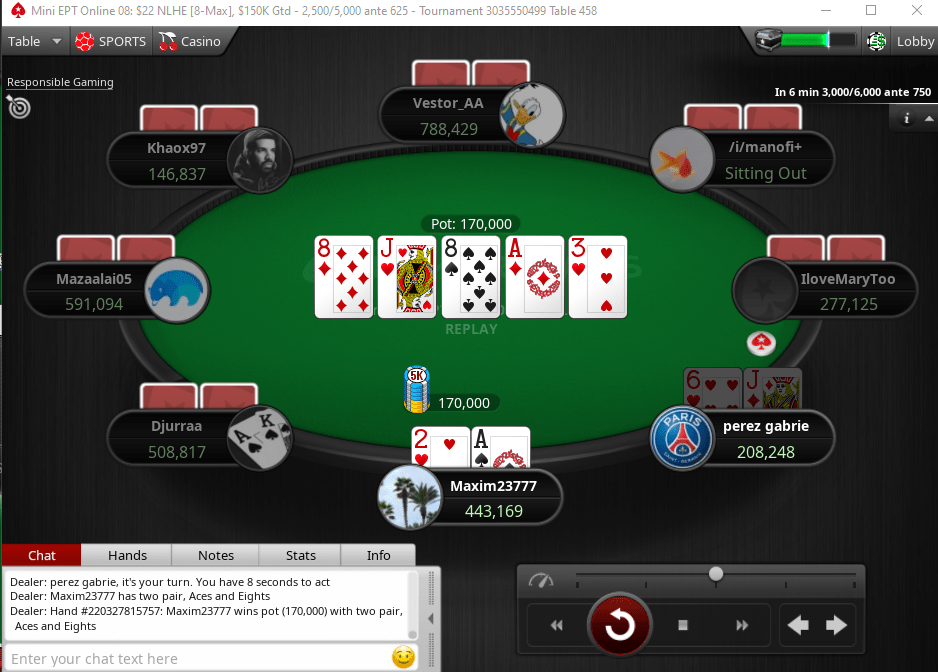 Had a good deep run in tourney but lost in two hands! 😖
Opp 4-bet push preflop and I'm happy to call with KK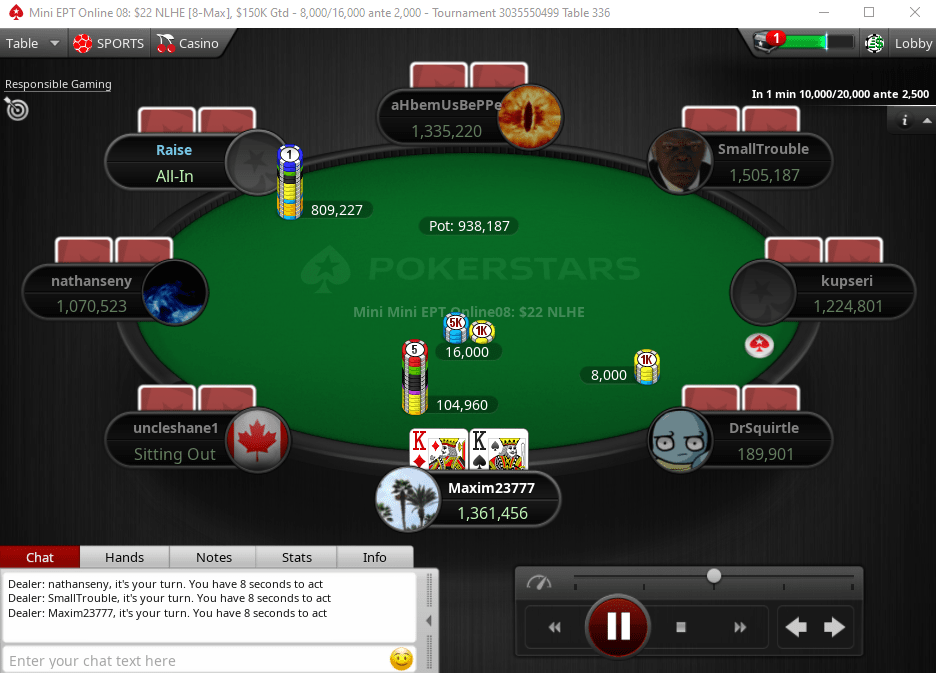 Lost 50bb!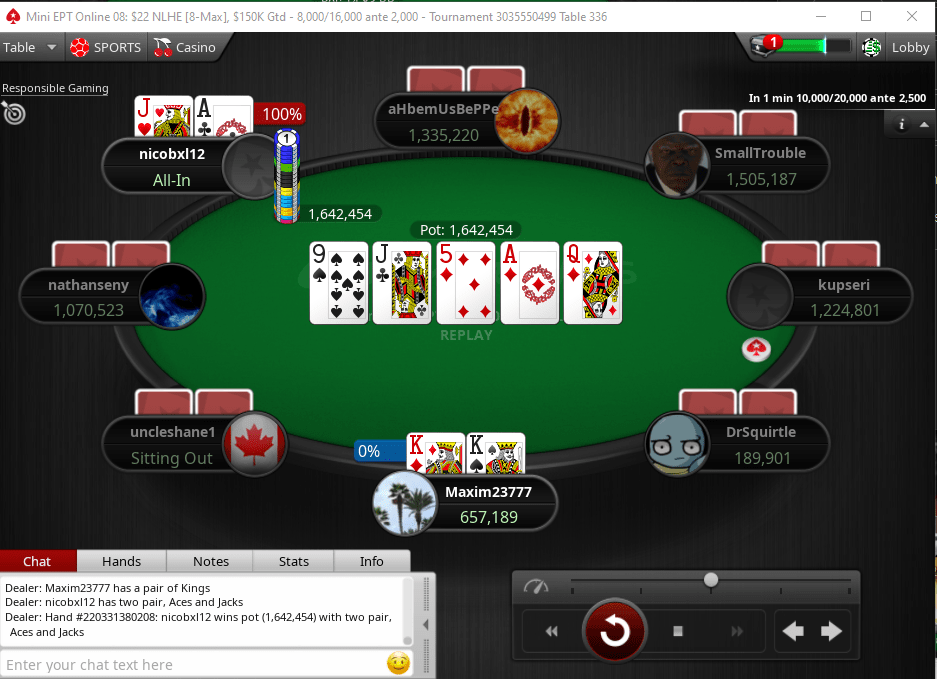 Then was cooler 🙁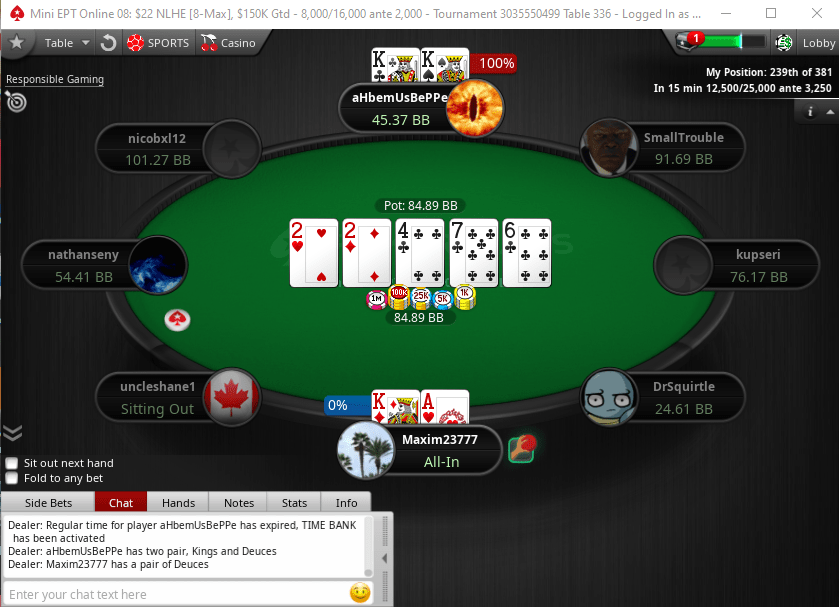 Result: 381 place of 13,860 players
Prize: $83,38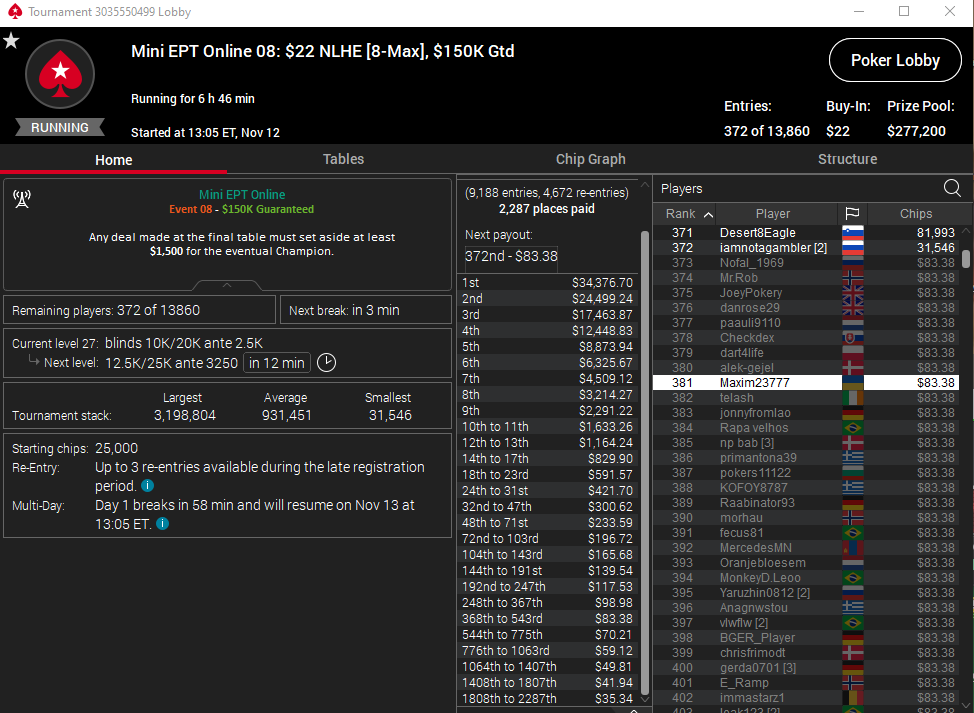 No luck before the final table.
Lost a huge pot.
Opp called a 3-bet push on 77 and won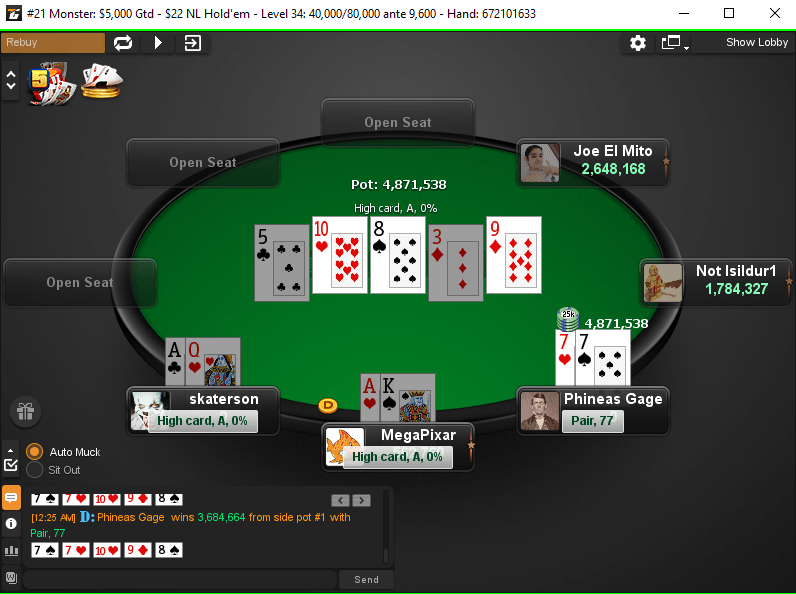 Result: 6th in Monster $5,000 Gtd
Buy-in $22
Prize: $266,46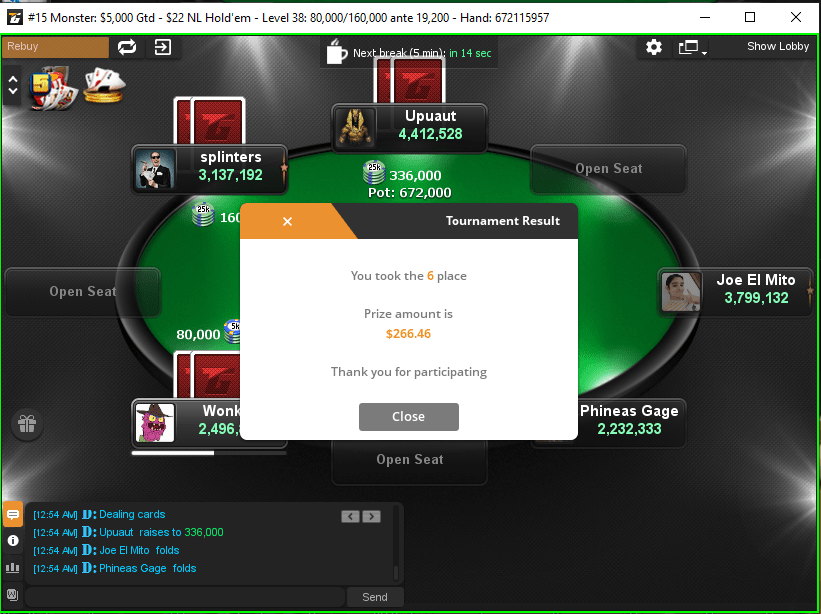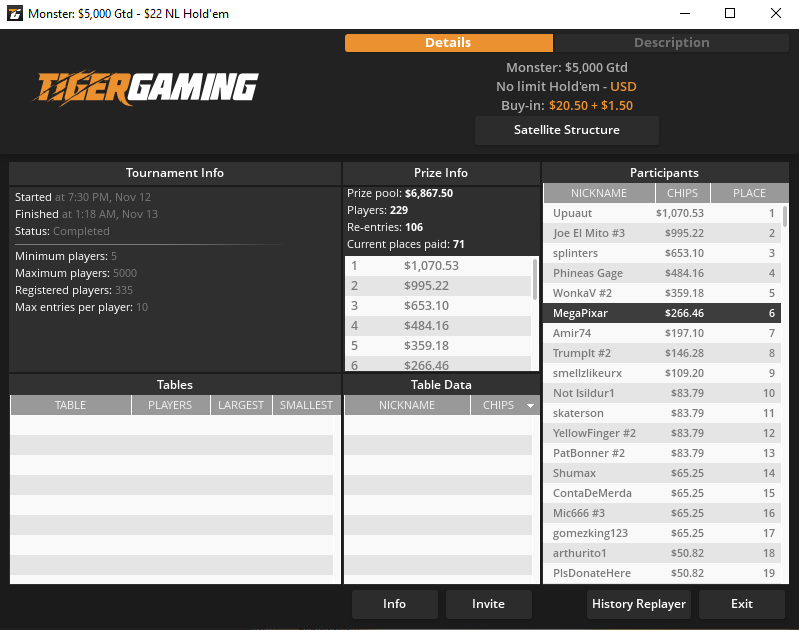 Result: 23 place in Bounty $1,500 Gtd
Buy-in 33$
Prize: $25,09 + $24,75 bounty = $49,84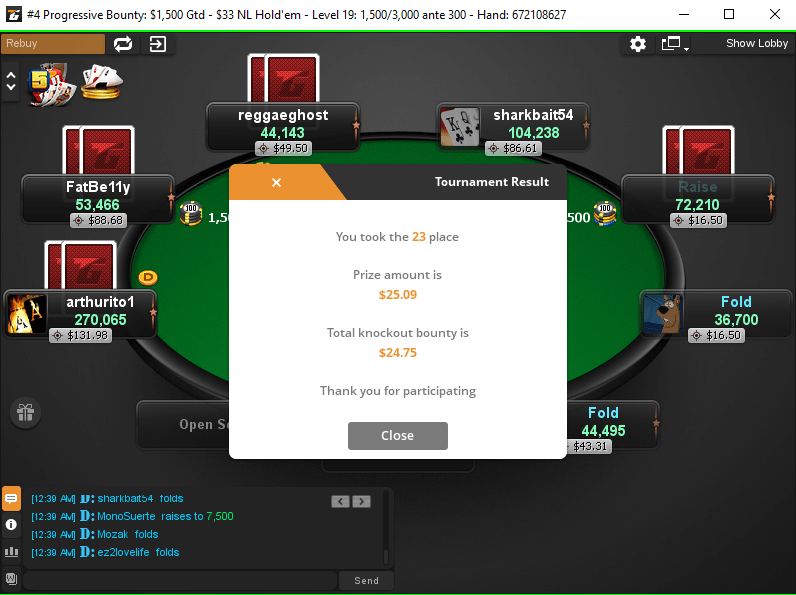 I also expect to get 40$ after 2 days In the Race Challenge 😃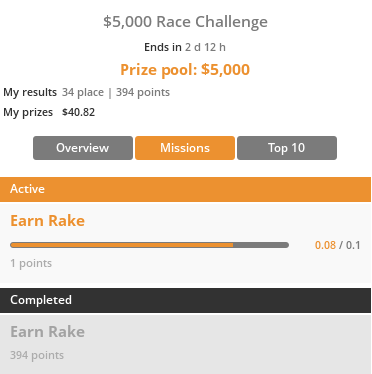 My current balance at TigerGaming


Today's profit: +136$
Good luck everyone and see you soon! 😃


Overall rating of this post: