Poker inspires #11
Hi guys!
I have not posted here for a long time
My best November results
TigerGaming
3rd in Monster $15,000 Gtd, Buy-in $11, Prize: $1,071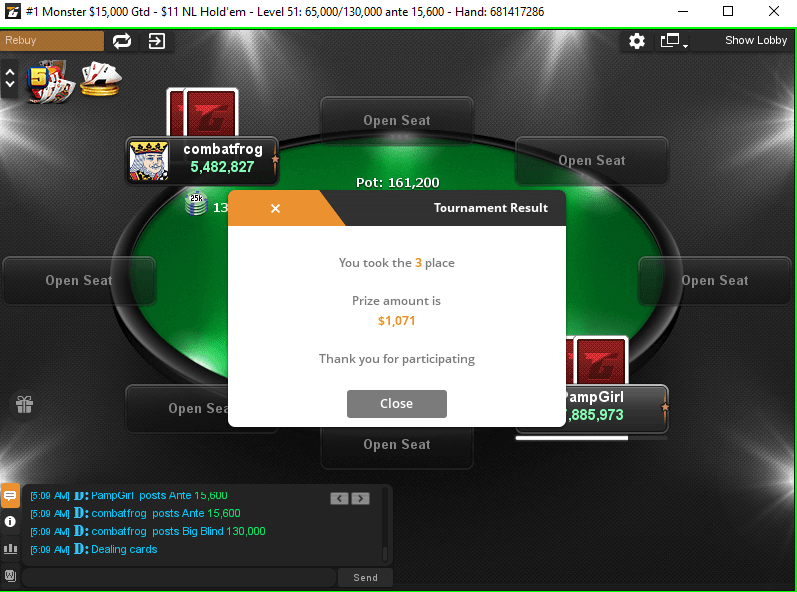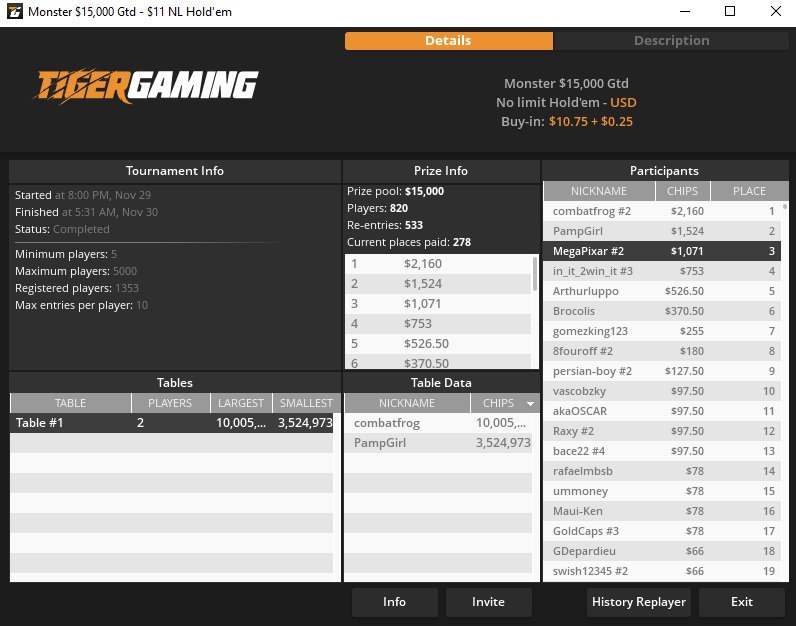 My current balance at TigerGaming


Profit of November: +1155$
I wish everyone as many good days as possible and see you soon! 😴 💤

Read also
Poker inspires #10.
Hi, guys! 👋 My today's results 😃PokerstarsI played a Mini EPT Online 08: $22, 150K Gtd tourney today 🙂 Had a good deep run in tourney but lost in two hands! 😖 Opp 4-bet pus...