Free layouts for top rooms from Cardmates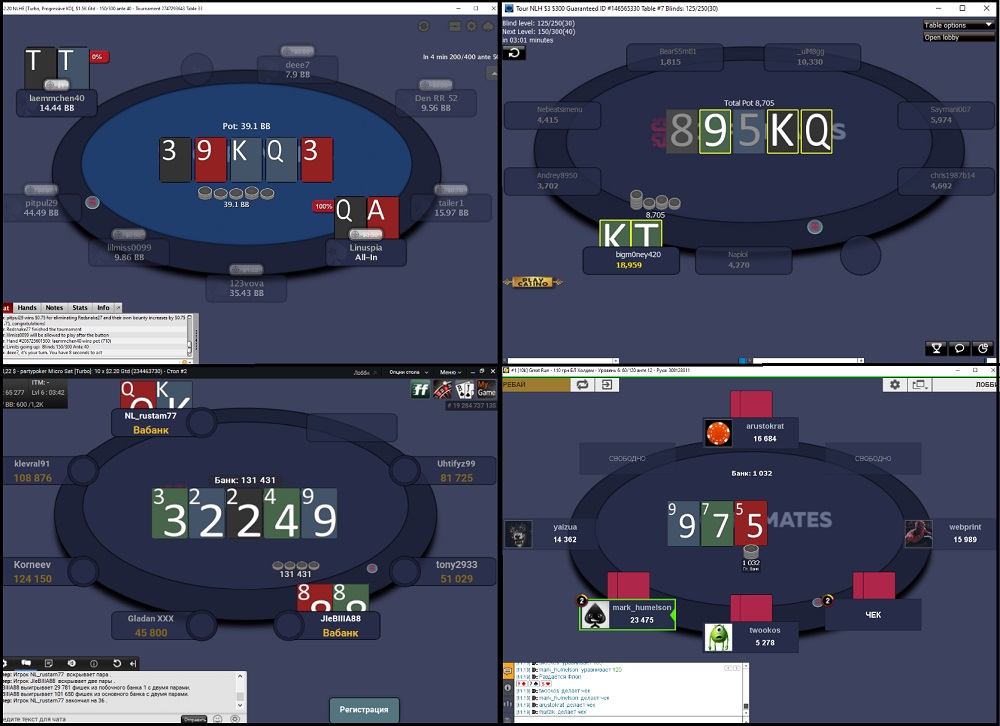 ​
Cardmates released high-quality branded layouts for top rooms and gives them to its readers for free!

Here you can download the layout for PokerStars, 888poker, PartyPoker and TigerGaming. Layouts are for PC only.
An individual design has been developed for each room, but they are made in the same style, which allows you to comfortably play in several rooms and multi-table.
To receive free poker layouts, simply specify the e-mail to which we will send you the installation file.
No additional conditions are necessary. Just download the file and use good layouts for playing online.
What is a poker room layout?
Layout is a tool for a table design in a poker room. First of all, it is intended to improve the appearance of the table, deck, chips and other elements of the game window. Its purpose is to relieve tension from the eyes during the game, remove all unnecessary elements that prevent you from focusing on the game and highlight really important points. So that the player's attention is concentrated on the cards, chips, statistics and action buttons.
On the Internet you will find many poker layouts for different rooms, but not all of them are really good. Before you download layout, make sure it suits you.
Why do I need a poker layout?
As a rule, poker rooms develop software in brand colors and fill the game table with various elements, some of which are useless for many players. All this can interfere with a comfortable game and concentration. Therefore, you need layouts in online poker.
They do not just "decorate" the game table (although this too). Their main task is to provide a special kind of game window, table, cards, chips, etc., which will allow you to play as comfortably and effectively as possible.
Cardmates branded layouts are designed specifically for comfortable playing and multi-tabling.
At the moment, we offer the design of gaming tables in 4 poker rooms.
If you want to get a layout for another room – leave a suggestion in the comments. We will add the most popular layouts to this material.
Layouts for popular poker rooms
Cardmates developed branded layouts for PokerStars, 888poker, PartyPoker and TigerGaming. In this article you can see the appearance of each of the layouts and get them absolutely free.
Layout for PokerStars
PokerStars layouts are the most popular on the network, as the room has been in first place in online poker for many years. Download layout pokerstars from Cardmates you can absolutely for free. After setting the layout, your tables in PokerStars will look like in the picture:
​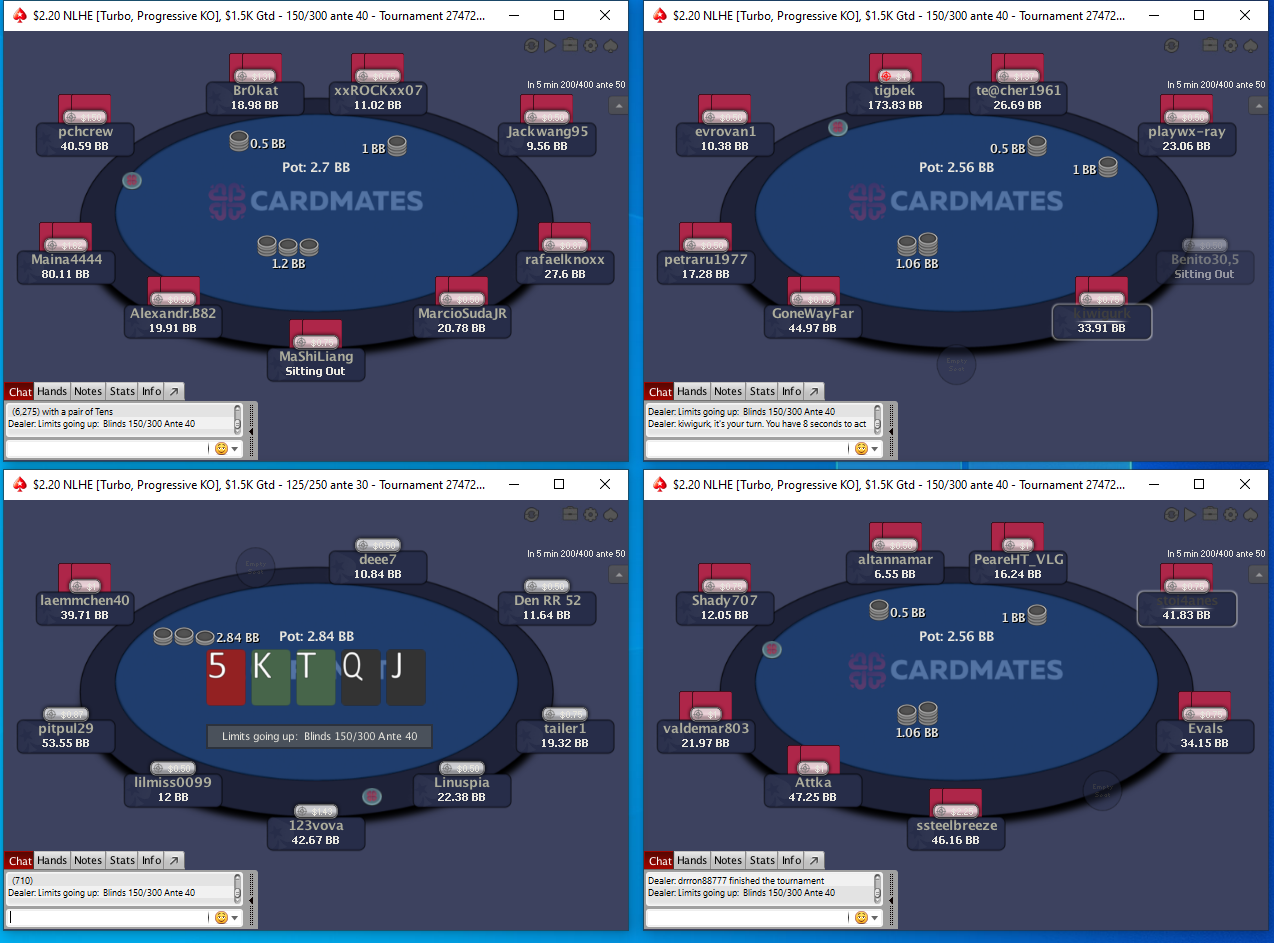 ​

Before setting up the layout do not forget to download PokerStars client.
Layout for 888poker
Our corporate 888poker layout noticeably changes the visual display of the game table, despite the fact that the color scheme in the standard design is somewhat similar to the proposed layout 888poker.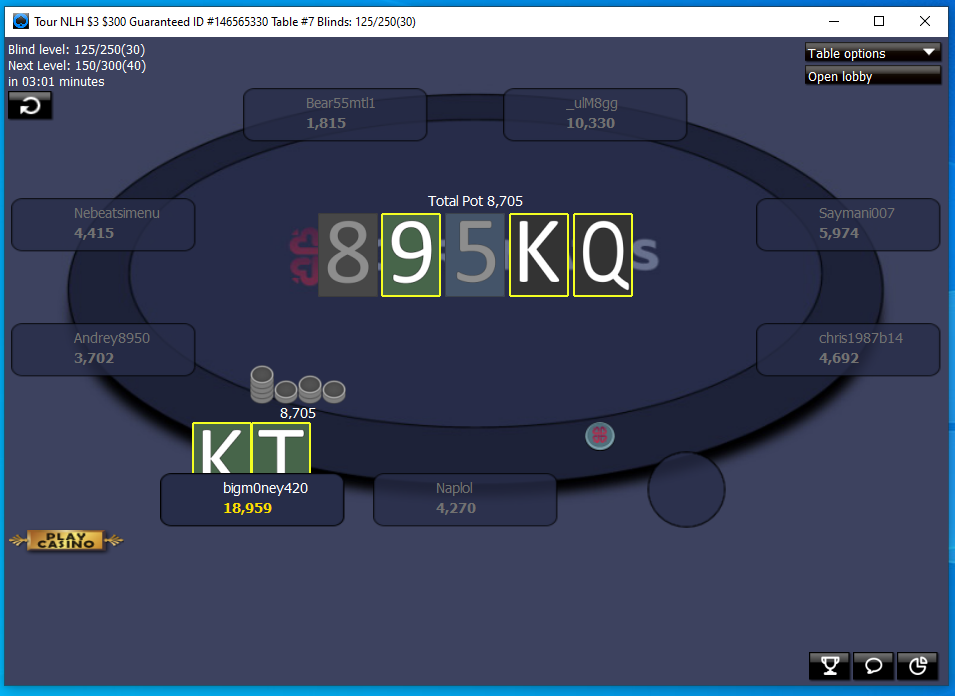 ​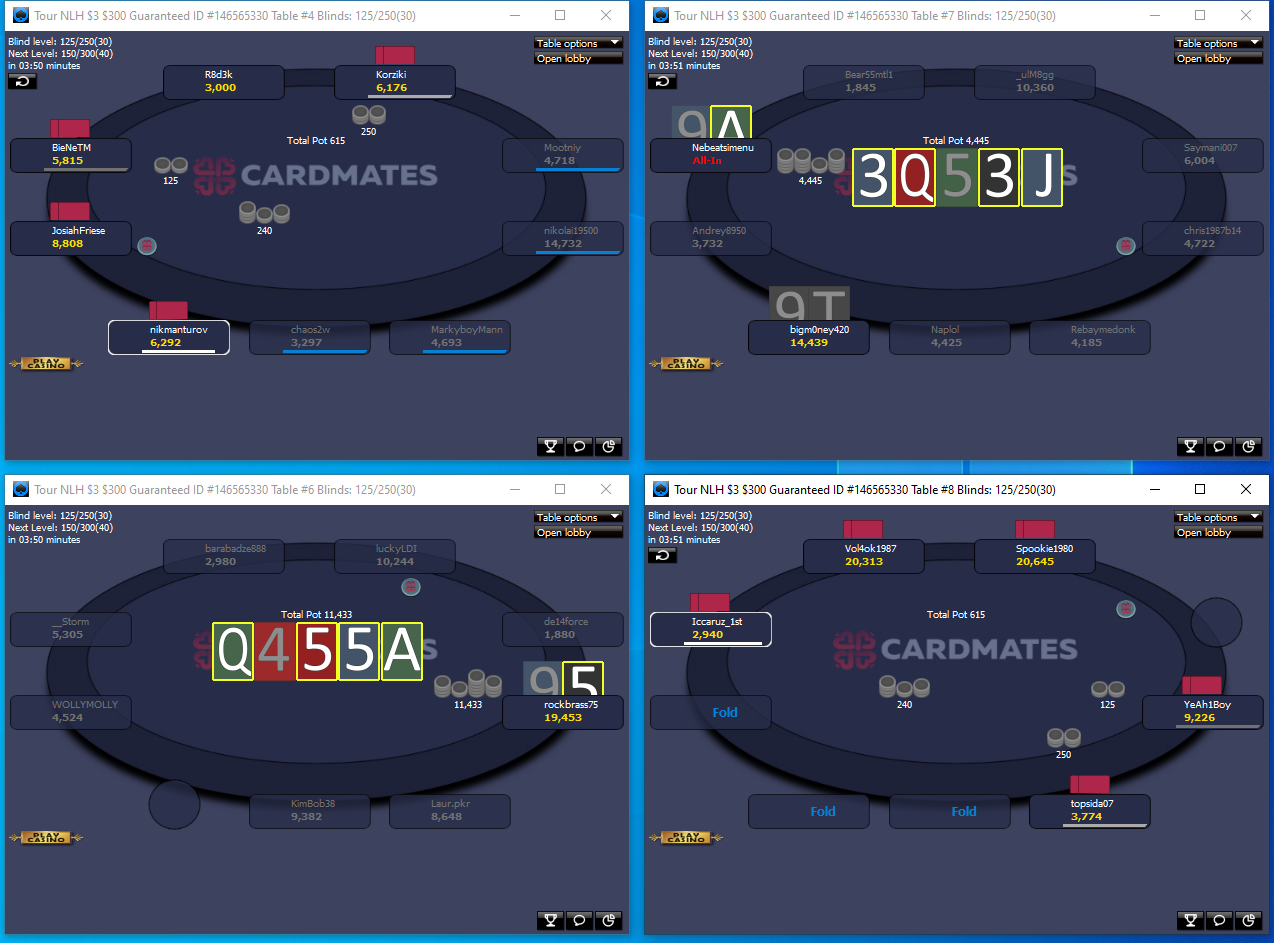 ​

Before setting up the layout do not forget to download 888Poker client on your computer.
Layout for PartyPoker
The PartyPoker layout will replace the standard green cloth and black background with calmer shades of blue.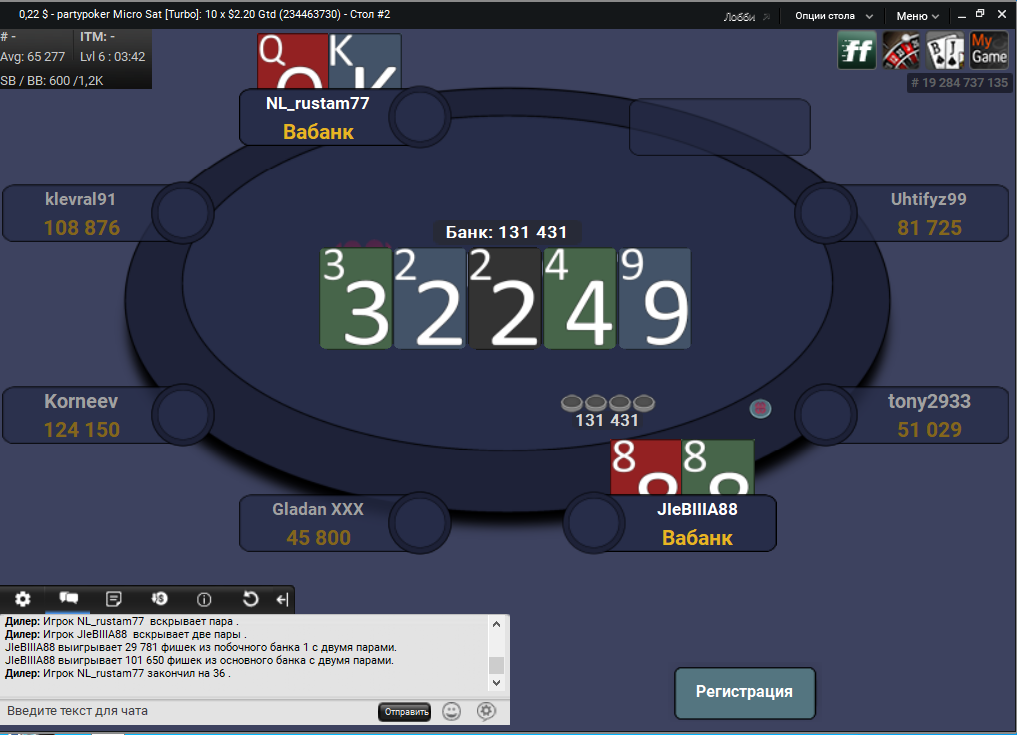 ​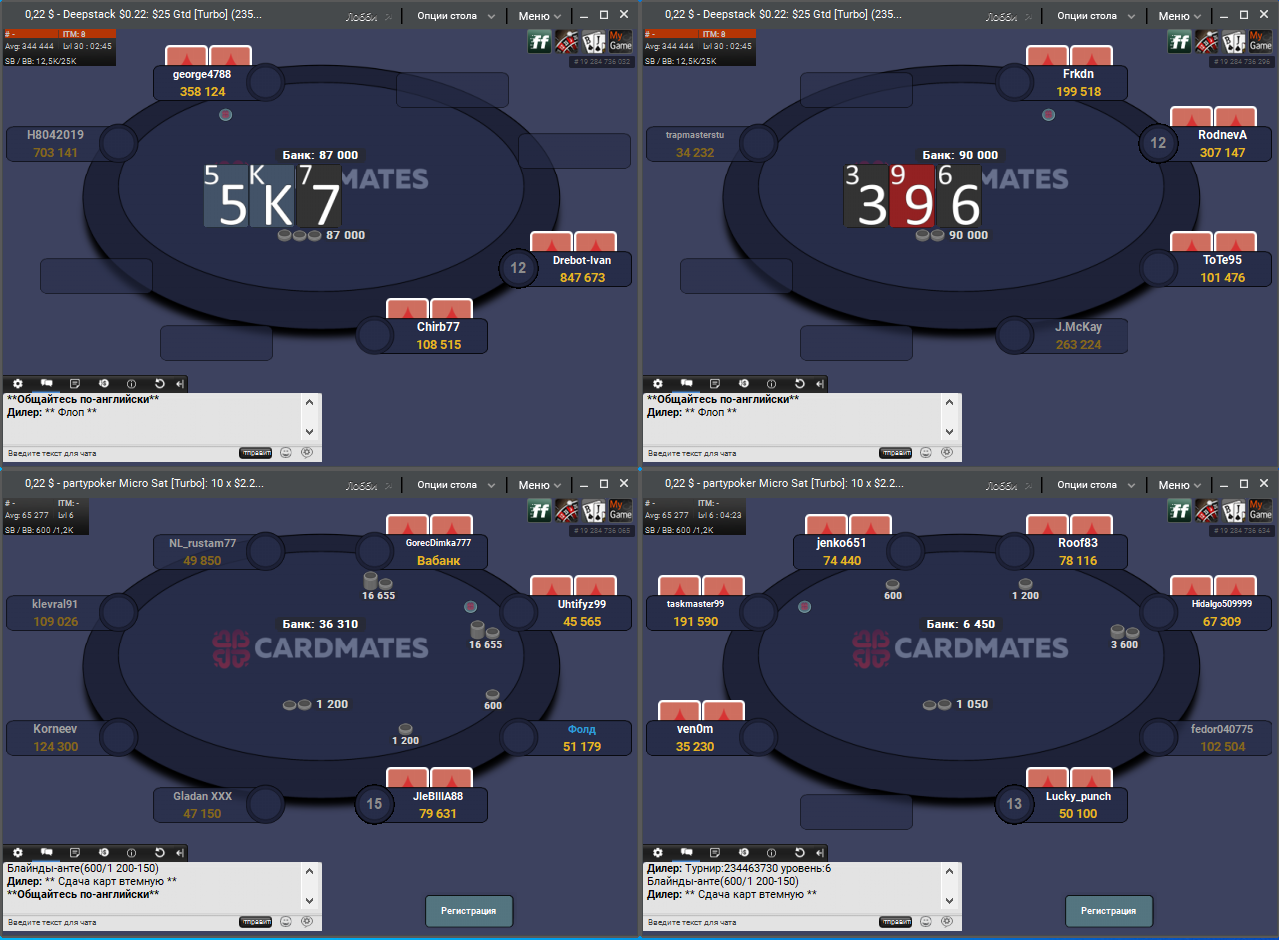 ​​

Before setting up the layout PartyPoker do not forget to download PartyPoker client on your computer.
Layout TigerGaming
​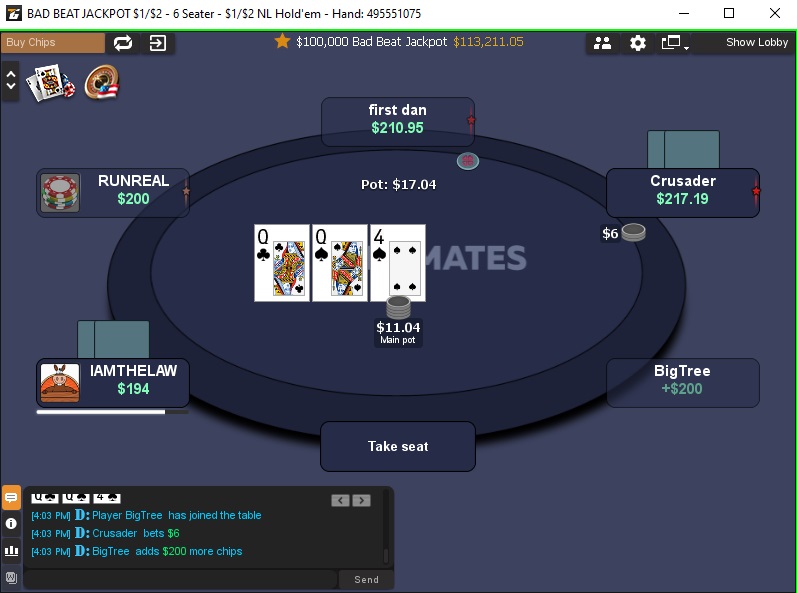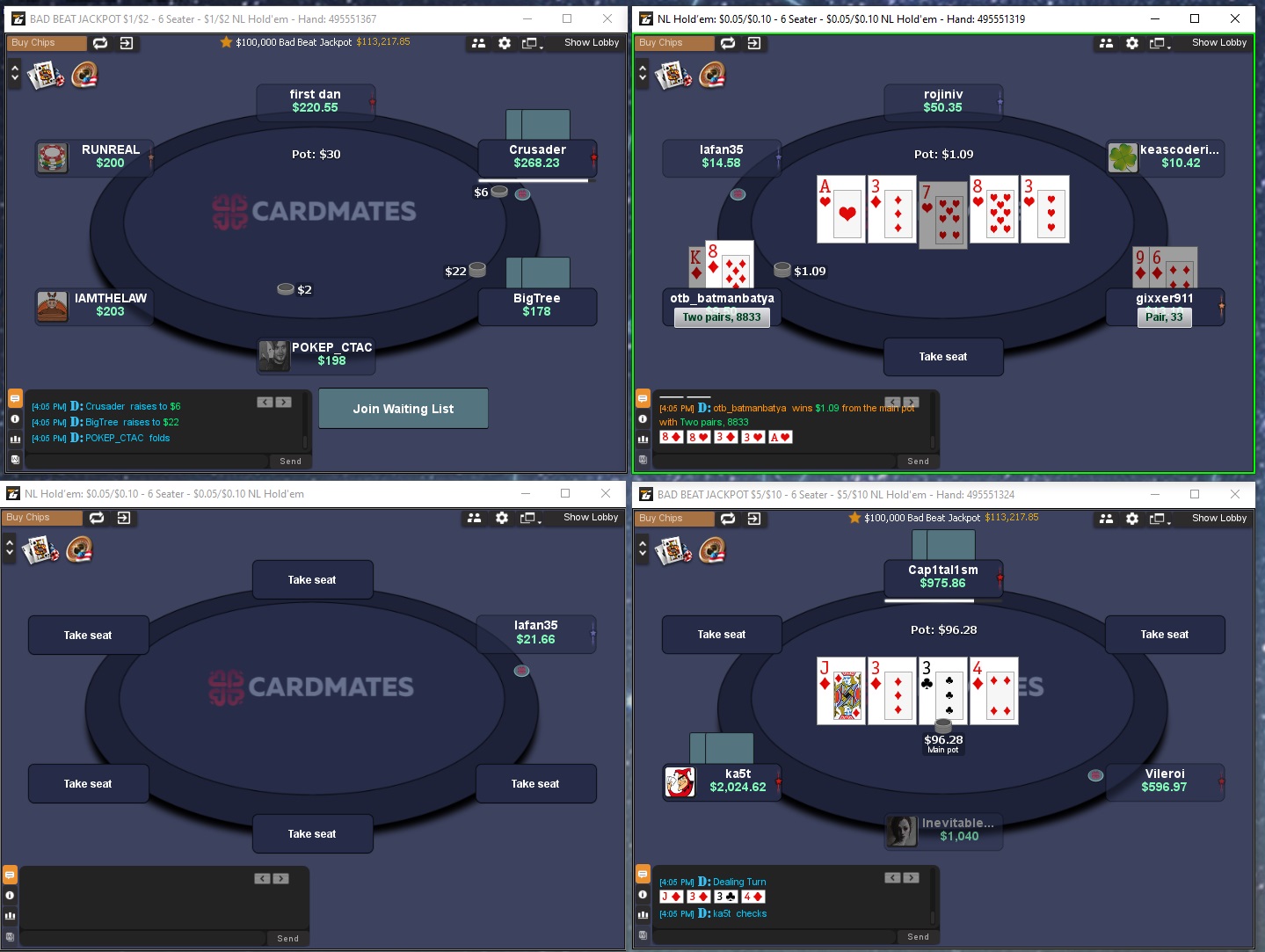 ​

Before setting up the layout TigerGaming do not forget to download TigerGaming client on your computer.
3 good reasons to use Cardmates layouts

Quality design. We have developed the most comfortable layouts for you to play online and multi-table. They are decorated in calm, dark, eye-pleasing colors and significantly free the table from unnecessary details, and this, in turn, allows you to better concentrate on the game and use HUD more efficiently.
Free use. You can download the layout for free on our website and use it for your pleasure.
Support from us. If you suddenly have a problem with installing a layout or its work – just write to us (by mail or online-chat on the site) and our manager will help you fix everything.

FAQ
📥 How to download a branded layout from Cardmates?
In order to download layout PokerStars or any of the other available rooms just click on the "Download Layout" button inside the article. Indicate your e-mail address to which we will send you a file with a layout of the room you have selected.

💻 How to install layout on a computer?
In order to set a layout in a poker room, you need, firstly, to have a room client installed and a layout for it downloaded. If these points are met, then follow the simple step-by-step instructions for installing a layout from Cardmates:
Run the client room.
Run the setup file for the layout.
Complete all installation steps and click Finish.
That's all, open the table and enjoy the game with the installed layout.

⛔ Problems installing the layout? The layout has disappeared, what to do?
For a successful installation, the following rules must be observed:
English should be chosen as the main language in the client of the room.
The client of the room must be LAUNCHED.
The room client must be installed in C: \ Program Files (x86) \ TigerGaming. (for example)
Unfortunately, the software room does not allow you to disable automatic updates at startup.
For the layout to work correctly, it is necessary to install it after each launch of the client.

🎭 Can layouts be set in any poker room?
No, the software of the poker rooms is different and not every room gives access to graphic files. Therefore, it is not always and not everywhere that you can set layouts. At the moment, we have developed layouts for you for 4 poker rooms: PokerStars, 888poker, PartyPoker and TigerGaming. In each of these rooms you can change the look of the game table using layouts.

🌍 Is it legal to use layouts in poker rooms?
Yes. Layouts do not apply to prohibited software. They change only the visual display of the table. In rooms that do not want players to use layouts, graphic files are simply hidden.