Best Poker Software
The overwhelming majority of professionals leverage online poker software and helpful services to improve their skills, identify and fix leaks, gain an edge over opponents, and hence generate a stable profit.
If you're new to the game, it's best to avoid burdening yourself with unfamiliar and complex programs (this will only confuse you). However, it's equally important to acknowledge the benefits that regular players gain from using essential auxiliary applications.
Why Poker Software Matters?
In the current landscape of virtual poker, dedicated programs are not just an extra perk but a necessary part of a player's grinding. They are essential for parsing your hands, fixing leaks, enhancing your game, learning mathematics, and calculating equity.
Yet, it is vital to understand that none of them is a magic pill that will transform you into a highly skilled shark overnight. No tool can show you your opponents' hole cards or guarantee a 100% victory with any decision. However, they can simplify gameplay, enabling you to play better and thus boost your profits.
While you can make money with online poker without third-party software, you're putting yourself in an unfavourable position by refusing to leverage it, as your opponents are profiting from such tools.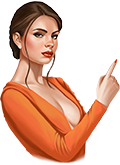 Did you know?
The first-of-its-kind tracking software under the fairly predictable name Poker Tracker appeared in 2001. That same year, PartyPoker debuted in the online market.

Classification of Auxiliary Programs
Regardless of what you're playing – cash games or tournaments – analysing your game and that of your opponents is a crucial aspect of continuous improvement. Currently, online professionals rely on four main types of poker tools:
| Type | What are they meant for? |
| --- | --- |
| Trackers | Users can track statistics based on positions, stakes and disciplines and then parse played hands. They also display opponents' stats (HUD) in real-time, that is, during game sessions. |
| Calculators | These tools help to swiftly calculate pot odds, outs, equity, and other mathematical indicators, allowing players to make more advantageous actions in the long run. |
| Solvers (or simulators) | Provide theoretically optimal actions in specific situations. |
| Helpers | Such programs do not give users any advantage over their rivals or enhance their skills, but they make playing more convenient. |
Poker tracking software
This category includes the following in-demand trackers:
This powerful software is a must-have for everyone who looks to make more informed (and thus profitable) decisions at the tables. It enables users to identify opponents' strengths and weaknesses as well as analyse their own game. The HM3 database is updated in real-time as you play, while HUD (Heads-Up Display) shows essential opponent stats directly on the screen.
This leading program for data tracking has been in the market for over 20 years; the main competitor to HM3. It caters to people playing both Texas Holdem and Omaha, tournaments and cash games, and provides all relevant opponent statistics. What sets the app apart from other trackers, it's advanced (yet complex) filter settings, allowing for more precise information.
The most important thing about H2N is dynamic HUD – statistics change depending on players' positions, their bet sizes and actions. This functionality enables to quickly determine your rival's playing style and adjust your poker strategy accordingly, thus increasing your chances of success. A professional note-taking system simplifies recording and organising information about your opponents.
Equity calculators
Assist players in determining their hand strength against a particular range or combination (some may have additional features). Flopzilla and Equilab are among the most favoured examples.
Flopzilla (standard and Pro versions)
It is a fantastic tool for beginners: fast, easy to use and intuitive. The program offers features that help users enhance their game and achieve better results: determine ranges, work with stats, and analyse hands. Calculations are executed instantly. The one-time purchase amount covers both versions; you can use the license on two devices.
This tool covers the two most played variations: Hold'em and PLO. One can calculate their hand equity both preflop and postflop. Equilab is designed specifically for parsing one's hands after the session. It is possible to complete the training tasks generated by the program or create custom scenarios to explore specific hand ranges of interest.
Solvers and simulators
Leveraging these tools, people practice on theoretical hands (or play against artificial intelligence) to make better decisions during real action. Users can benefit from familiarising themselves with Simple Postflop, GTO+, and Poker Snowie, to name a few.
The given calculator enables players to parse hands according to the game theoretical optimum. You simply input participants' ranges, board cards and bet sizes, and the program calculates probabilities and builds a decision (bet) tree based on Nash equilibrium.
Geared towards seasoned grinders, not suitable for beginners. This software allows you to rapidly build decision trees; relying on maths, you will always know how to play in any postflop situation. It offers fast and precise calculations as well as analysis tools for studying action options.
Another tool for parsing hands you've played. After inputting respective values (number of participants, bet sizes), the program will calculate their opponent ranges and generate a tree of future actions. With this simulator, you can find leaks in your game and fix them (as it analyses your hands and pinpoints spots where you deviated from GTO poker).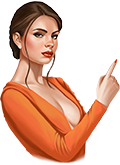 Which solver is best for poker?
Solvers share similar functionality and only differ in a few technical nuances. Novices should consider license cost and program's technical requirements. Additionally, not all solvers support Omaha; most work exclusively with Hold'em.

Utility tools
Handy programs for optimising gameplay and improving user experience.
StarsCaption and 888caption
These are tools for setting up PokerStars and 888poker clients. You can configure hotkeys, set bet sizes for each street, adjust table layouts and take advantage of several other beneficial features.
Professional Poker Tournament Software
When it comes to tourneys, having information about your opponents is paramount, as no one can just walk away from the table until they run out of chips. Here are three valuable programs for MTT enthusiasts.
Here's the most popular calculator for tournament players. Users evaluate the profitability of playing particular starting hands under provided parameters (effective stack size, prize pool, number of rivals). Working with this software helps people improve their understanding of the mathematical ICM model, which is essential for successful tournament participation.
Provides users with valuable information on their opponents; suitable for MTTs and SNGs. By knowing your rival's stats, you can make more accurate predictions about their table behaviour, which increases your chances of being the last one to leave the table. It includes HUD and HandTracker tools.
This tournament HUD by Poker Pro Labs doesn't require gigabytes of databases stored on your computer. Instead, it retrieves hand histories from the Internet by analogy with modern cloud services. It provides detailed and personalised statistics for each individual at the table, including ROI, average buy-in, histories of past games and seats taken, and other metrics. Tournament Shark also independently calculates each of your opponents' game effectiveness.
Free Poker Software Options
Most programs are paid, but one can find free ones or (at least) take advantage of trial versions.
Software
Type
Price
Free version
Holdem Manager 3

tracker

$60-$160

14 days

PT4
$65-$160
Hand2Note
$20-$50
30 days
ICMIZER

simulator

$80 per year
available
PokerSnowie
$230 per year
10 days
Flopzilla

calculator

$25
7 days
Equilab
$42 per year

available

Simple Postflop

solver

$299
GTO+
$75
888Caption
helper
$25
Prohibited and Allowed Tools
All poker sites establish specific regulations regarding auxiliary program usage. While some operators permit trackers, others strictly prohibit any third-party tools. Violating these rules can lead to severe consequences, including a permanent ban from the platform.
Some rooms diverge from conventional apps and offer unique in-build software, for example, GGPoker. Here one can make use of PokerCraft and SmartHud instead of HM3 or PT4. PokerStars, on the other hand, is friendly to the abovementioned tools, but it doesn't imply that you can freely install and launch any software during a game session. Stars provide a list of allowed & prohibited programs on the official website. That's why we recommend checking the up-to-date information before any purchase is made. If you have any doubts, you can always ask the customer support team of your platform.
FAQ
🎯 What is poker hand tool?
This is dedicated software or application designed to aid players in parsing and evaluating their cards while playing. It helps assess your cards' strength, calculate the probability of winning and make well-informed decisions at the table.

💻 What tools do online poker players use?
Users resort to various programs depending on the tasks to be solved: tracking software, range and equity calculators, simulators, and other auxiliary tools for configuring poker clients.

💸 How much does poker software cost?
Costs may vary depending on the program type, subscription period, stakes and disciplines you play. Developers usually offer free trials so that people can familiarise themselves with the software's features. Some have free versions, but they typically come with limited functionality.