Best poker programs and software in 2021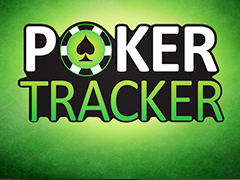 PokerTracker 4 review
45 min to examine the section
The main competitor of Holdem Manager 3 app PokerTracker 4 has almost identical functionality, but it is a little different.
In the modern world, everyone has almost unlimited possibilities. If you are interested in poker, at any time you can easily find many different poker programs and applications that will allow you to play poker, learn theory, improve your poker strategy, manage your poker bankroll and find local poker games.
Whether you want to play online, improve your game, track and analyse stats, define and work on your leaks and problem spots, find local tournaments or just watch others, you can do it all thanks to the best poker software that are created for poker players.
Today we are going to talk about the auxiliary poker programs and useful services that should make life easier for online players.
Poker soft appeared around the same time as online poker, so today the functionality of these applications is brought to perfection.
Probably, there is no need to explain somebody the importance of poker programs. Of course there aren't so many people who like to learn all these figures, come to grips with indicators, settings and so on. But anyway, they are extremely important.
There are full of propositions on the market for today. Some programs were created a long time ago, some of them have appeared recently. Today we are going to talk about the best poker soft.
It can be divided into the several categories:
Programs for tracking and displaying the players' statistics
Poker calculators
Scanners
Other utilities
If you are interested in something, you can download poker soft for free at our site.
It is important to understand that you can be underdog without using additional tools, unless you are genius.
There are no programs for winning in poker that will show the opponents' closed cards or say that this decision can guarantee you 100% victory, because poker is not a competition at running.
Poker programs (and ability to use them) give you an edge over the other players by increasing the chances of winning. Many poker-rooms, including Pokerstars and 888poker, allow using poker soft during the game, but not all programs.
There are the lists of allowed/ prohibited programs for every room. You can find this information in the support service.