Poker Reg Nik Airball Loses Massive $477K in Flush vs. Flush Hand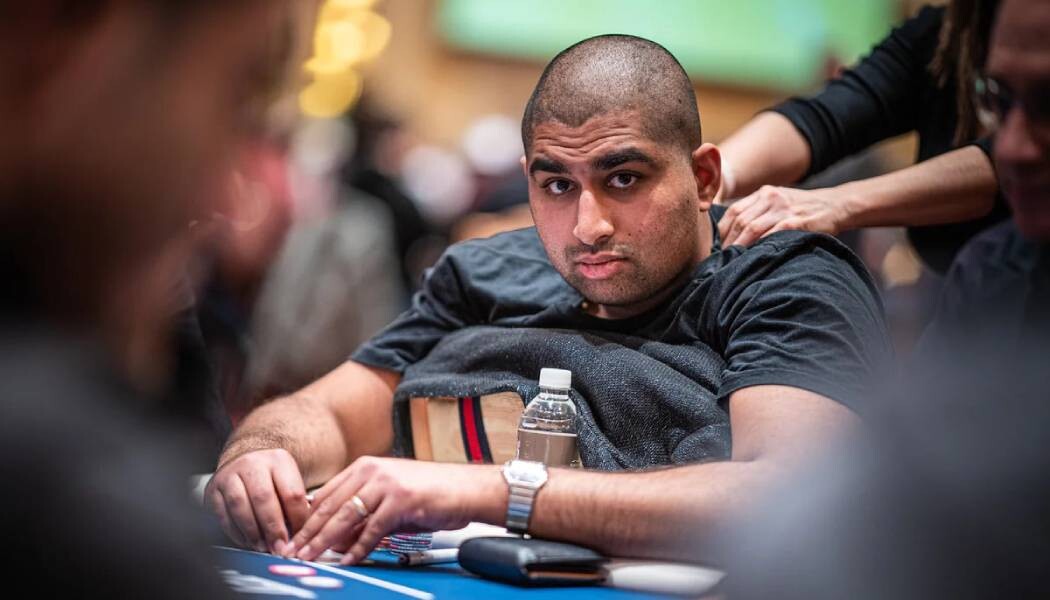 ​
Nikhil "Nik Airball" Arcot lost nearly half a million dollars in a hand that was played on Hustler Casino Live broadcast. It was a high stakes game with blinds of a whopping $100/$200/$400. The format was no-limit, and Airball's opponent in the hand, Wesley, had a crazy stack of $2,200,000.

The action began with Nik opening a hand on the button with 4♦3♦ . He bet $1,000. Wesley called from the big blind with a hand of A♦2♦. The flop came K♦J♦10♦ which immediately gave both players a flush, but Wesley had the nuts. Wesley checked and Airball continued for $1,000. Wesley check-raised to $7,000 and got a quick call.
The 8♣ came on the turn and Wesley bet big to $30,000 (roughly x2 the pot). Nik was very quick to make a call there.
A full blank fell on the river – 3♣. Wesley took some time before announcing another bet of $200,000. Airball snap-called again only to see his opponent's higher flush and lose the $477,000 pot.
You can see how it was done in this video:
​
It is worth noting that Nik is a regular guest on Hustler Casino broadcasts. And very often (and especially over the past year) he loses huge pots in interesting hands. There are even rumors in the community that game organizers pay him a certain amount for participation in order to create activity at the table and attract viewers with captivating hands and large pots.
By the way, Nik has already confirmed his participation in the 24-hour record stream from Hustler Casino.