Poker room VirtuePoker to be launched in May

Virtue Poker is an Ethereum-based poker room. This is a crypto-friendly poker room that was founded back in 2016. The team, however, has spent the last 5 years developing and beta testing the platform. It is now in the final stages, and soon the poker room will be finally launched. Virtue Poker has recently raised $5 000 000, which will help to launch the main network – it is scheduled for May 2021.
The platform has received a gaming service license from the Malta Gaming Authority, and now, it claims to be the only blockchain-based company, licensed by the Malta Gambling Regulator. Virtue Poker CEO Ryan Gittleson believes that the poker room will be actively working to popularize cryptocurrency in poker.
Being the first licensed cryptocurrency operator gives the platform a good chance of competing with the top poker rooms. According to Ryan Gittleson, Virtue Poker will pave the way towards crypto wagering and make it mainstream.
Read also: Las Vegas casinos to accept Bitcoins as a payment option
The Virtue Poker team has vast experience in working in the «traditional» poker industry. For the record, a former Director of Marketing at PokerStars and a former PokerStrategy CEO are part of the team. In addition, the legendary poker pro Phil Ivey represents the company. Phil Ivey, Brian Rast, and Dan Coleman will form a team of Virtue Poker professionals. It is also should be mentioned that these three players have won a total of 15 WSOP bracelets as well as over $70 million.
The launch will be marked by a special tournament, in which Phil Ivey and other Virtue Poker Team Pros are said to take part. Ivey has been involved with the project for over three years: he believes that the platform will become very popular among poker players as using a blockchain-based system creates a more secure and globally accessible payment system.
Phil is glad to continue cooperating with the Virtue Poker team to make this platform available to poker communities around the world.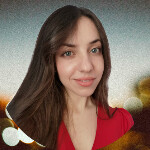 I've been working in the Cardmates team since 2018. Started playing poker the same way most people usually do – socially, with friends and fellow students. I adored those exciting poker nights but never thought my life would be connected with this game, even tangentially.