Poker satellite strategy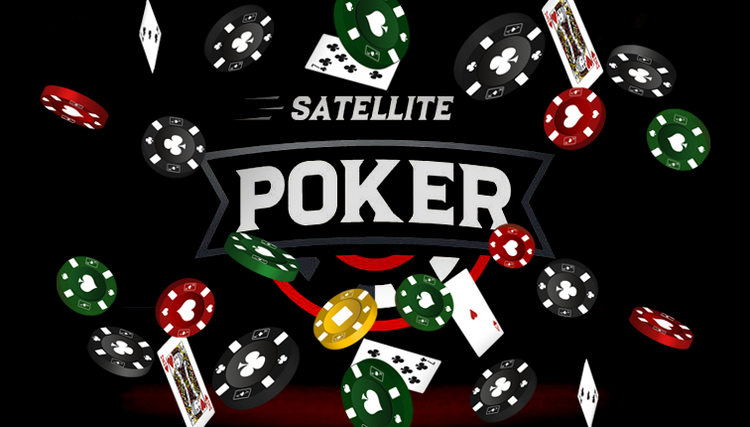 Every novice poker player sooner or later confronts the following dilemma: they crave to try their hand at playing expensive tournaments, but their bankroll does not allow them to risk such an amount as, for example, $200, $500, $1 500 and above. However, there is a way out! You can win a seat in a tournament by qualifying for it through a satellite with a small buy-in if such an option is available.
This will help you enter the best online tournaments or, maybe you will soon win a satellite to a major live event and be able to take part in the EPT or WSOP series.
In this article, we will tell you how to win in poker satellites with one prize and several prizes, how to play at the early, middle and late stages of the qualifying event, and, of course, we will give you valuable poker satellite strategy tips to help you win your coveted ticket.
What are poker satellites?
Satellites are the so-called qualifying tournaments (or just qualifiers) that give you the right (a ticket or a few tickets) to participate in more expensive events with a large prize pool.
The goal of satellites is to enable players with a low bankroll to participate in bigger events that require high buy-in fees. All you need to do to get an entry to the next level tournament is to be among the winners.
Like regular tournaments, satellites can be:
single-table qualifiers;
multi-table qualifiers.
In strategic terms, it is profitable to play satellites, and there is one crucial reason for this – the qualifier itself will not bring you direct cash winnings, but it will give you a chance to play a major competition with famous professionals later.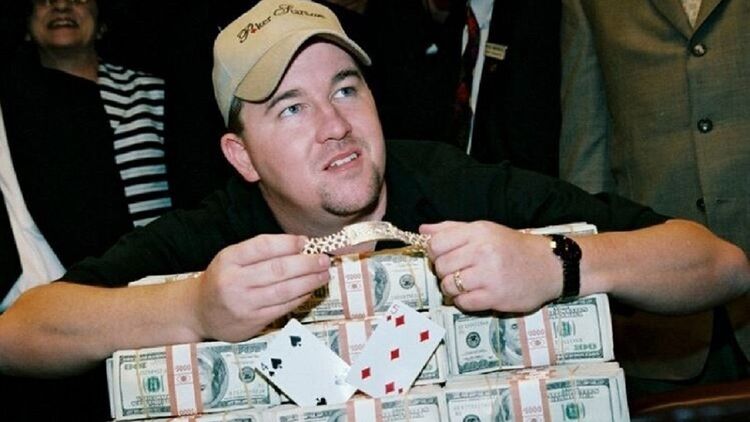 ​
For example, Chris Moneymaker qualified for the Main Event WSOP 2003 through a $39 online qualifier and then won the ME, earning as much as $2.5 million. What a great investment! It's worth trying, you agree?
Satellites vs. Regular tournaments
How do satellites differ from regular tournaments? The main difference between regular poker tournaments and qualifying events is that satellites do not provide money as the final prize – they grant seats in other larger and more prestigious tournaments.
The most prestigious live events you can qualify for online are the World Series of Poker (WSOP), the European Poker Tour (EPT) and massive annual events like the Aussie Millions and the PokerStars Caribbean Adventure. They attract poker players across the globe with huge prize pools that amount to millions of dollars, and every year thousands of poker fans can join them thanks to online satellites.
Difference in payout structure
As mentioned above, the main feature of satellites is a structure of payouts. In a regular tournament, nearly 10-15% of the participants usually get in the money, but only the final table players receive significant payouts. As a result, in order to be a successful MTT player, you should strive for the top and amass the maximum stack to take the first place.
As far as satellites are concerned, the "prize zone" may be considerably less than 15% of the participants (everything depends on the buy-in), while prizes are the exact same for everyone. Accordingly, there is no point in chasing leadership – it is enough to make it to the payout zone. Let's now consider the best ways to accomplish this task.
Optimal strategy to play poker satellites
Poker satellite strategy is based on the fact that survival is usually much more important than accumulating chips. If a satellite provides a few identical prize packages, then you have no reason to risk a comfortably sized stack as there are players who can be eliminated before you.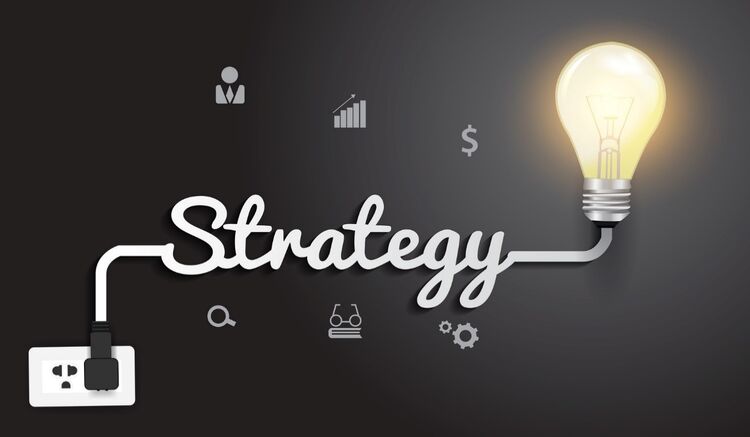 ​
Being on the bubble stage, it may be sometimes mathematically correct to fold a pair of aces preflop. If there are several short-stacked players, any other decision could be a mistake, but first things first.
Number of entries offered
The strategy for playing satellites reminds of the strategy for playing regular tournaments, however, there are also important dissimilarities between them. Firstly, your behavior should be based on the number of tickets (prize pool) that are raffled in the satellite:
One ticket is raffled in the satellite
In this case, a player should play much more aggressively than usual as such satellites do not have a bubble stage. Therefore, players need to get a fairly large stack during the game to successfully vie for the first place at the late stage.
A few tickets are raffled in the satellite
In this instance, a player should play more conservatively than in a regular tournament, especially on the bubble. This tactic is advisable due to the fact that in the prize zone the value of the last place does not differ from the value of the first place. When a player enters the prize zone, it will not matter how many chips they have left by this point.
If you are new to playing satellites, then it's recommended to look for tournaments that offer more than one ticket – the more, the better. Thus, you will have more chances to win an entry to a bigger event.
Playing satellites at different stages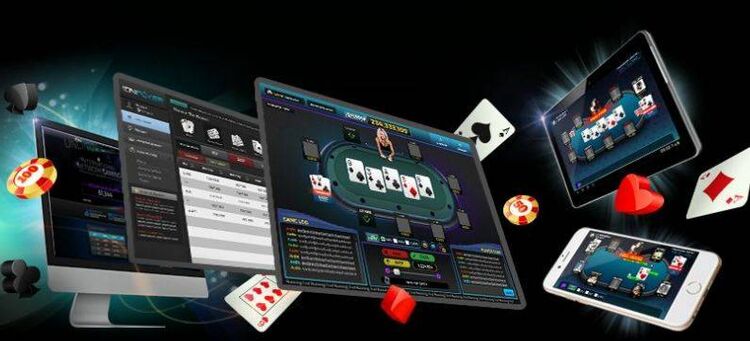 ​
Poker satellite strategy also differs depending on the phase of the tournament. Let's now discuss how to act at each of the following stages:
Playing early stage in satellite tournaments is identical to any regular poker tournament. The main goal is to avoid taking risks, seek to win chips in profitable spots, and save them in variance situations – that is play tight. Each chip lost at the start of the tournament will cost you dearly on pre-bubble and bubble stages when you will try to outlast other players in the hope of winning the coveted ticket.
Towards the middle and late phases of the satellite tournament, you will have to find suitable spots in order to double your stack. You really need to approach the bubble with a good stack, otherwise, your chances of winning an entry will be much lower. Therefore, you will often have to shove in suitable situations with a drawing hand, but only if it has a great potential to improve to a nut hand. Thanks to this, you will be able to get near the bubble without much fear to be easily eliminated from the game.
Being short-stacked on the bubble
Bubble mistake will costs you several times more than in a regular poke tournament, especially if you have made it to the bubble with a short stack. A player should understand that the only correct tactic, in this case, is to try to outlast the other short-stacked players. In usual MTT tournaments, on the other hand, you have to take risks during the bubble phase even with a short stack if you do not want to receive the minimum amount of money.
In satellites, the minimum prize is tantamount to winning the tournament. Hence, your performance on the bubble directly depends on the ICM.

​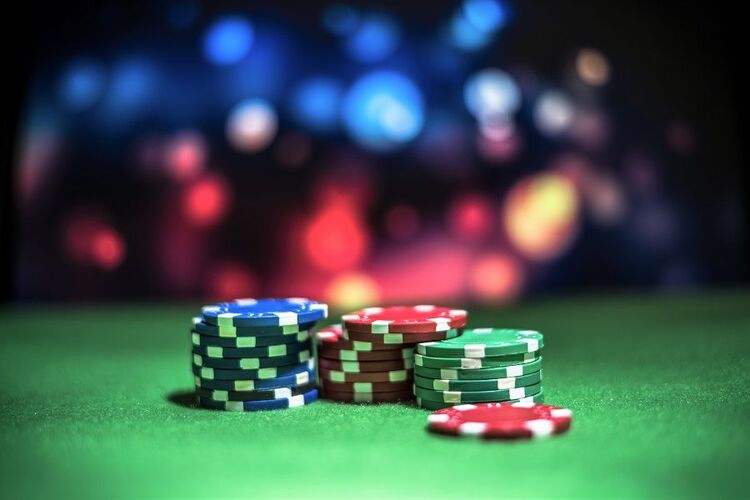 Also, keep in mind that satellites are of different formats. In addition to the standard multi-table satellites – freezeout and rebuy, there are other types of qualifiers, for example, hyper-turbo, double shutout, super-satellites and Steps. Each of them requires a specific strategy.

Playing turbo and super-turbo satellites, for example, players don't have a lot of time to think about their actions. This means that the element of luck in such qualifiers plays a more important role, therefore, you should be more aggressive and take your chances.

Conclusion
Poker satellites allow you to qualify for tournaments (both live and online) with high entry fees, which you can't afford to play directly. If you want to join the Sunday Million on PokerStars or try your hand at the WSOP Series, but you have a small bankroll – then qualifying tournaments are what you need.

Poker satellite strategy may seem a bit complicated at the first glance, but in fact, it's not that challenging. If you want to crush qualifying tournaments, you should be able to adjust to the changing conditions. The most effective strategy in qualifying events is to play more aggressively in the middle and late stages if you have built a comfortable stack. If you have a small stack on the bubble, then your task is to outlast your opponents in order to get the coveted prize.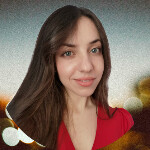 I've been working in the Cardmates team since 2018. Started playing poker the same way most people usually do – socially, with friends and fellow students. I adored those exciting poker nights but never thought my life would be connected with this game, even tangentially.