Poker strategies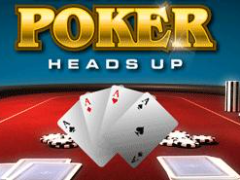 Heads up poker strategy
50 min to examine the section
What is heads-up poker play? Common heads-up poker strategy tips for heads-up players to note.
There is a perception that poker rules can be learned in a few minutes, but to examine the game itself, you need to spend your whole life. In this article, we'll tell you about a poker strategy that will help you earn money playing poker.
If you are a newbie in poker, then the first question you should ask yourself is «what do I expect from poker? ». Do you intend to make poker your profession or just want to have a good time at the tables without seeking to make money?
To become a winning player, you will need to spend a lot of time and effort learning poker strategy and mastering your tactical skills.
Poker strategy is a necessary component of the game in Texas Hold'em, but to win (in modern realities), you have to be always one step ahead of your opponents, as well as develop the instinct of a situational game.
Each table is different, each game is different, and each situation is also different. The secret of your victory is to develop a basic strategy, and then use the knowledge to adjust to the game and regularly modify your tactics.
Poker strategies depend on the types of disciplines played:
Types of strategies based on playing styles at the table
An aggressive strategy implies that you will exclusively apply raises and 3-bets with all the hands, which you enter the pot with.
This tactic is aimed at playing your range in a passive way: calls and limps constitute a large part of your actions.
Loose play involves participation in most pots. Both marginal and absolute nut hands are in a loose player's range.
The tactic of a tight poker strategy is to play solely strong SH (starting hands). It is suitable for novice players as this strategy minimizes the risk of losing with marginal hands.
The above-mentioned styles can be combined in the following ones: tight-aggressive, loose-aggressive, tight-passive, loose-passive.
Tight-aggressive strategy
TAG strategy is a set of actions, implied that a player plays aggressively only a limited part of his/her range, which only consists of very strong starting (preflop) hands and strong postflop combinations. Novice players are advised to apply this strategy when playing poker since it minimizes their losses.
Despite the advantage of this strategy at micro limits, it has also several disadvantages: your play and range are too obvious for experienced players; your postflop actions are limited and, as a result, you win less than your more advanced opponents.
Loose-aggressive strategy
Loose-aggressive game strategy (LAG) – this Texas Hold'em strategy has been adopted by the best poker professionals as it allows you to mix your range and remain unreadable to your opponents. It is not recommended for beginners to use this technique, because for full-fledged playing (according to this strategy), a player must have a deep understanding of the postflop play, as well as a thorough knowledge of poker mathematics.
The strategy can both enlarge your winnings and increase potential financial losses. To play loose-aggressive poker, you have to keep a cool head and be able to «change gears on time», that is to halt aggression against your opponent and not to succumb to tilt if your complex «maneuvers» aren't successful.
The two previous strategies have been adopted by the regular players, and now, we will focus on the tactics, used by the so-called «recreational players».
Tight-passive strategy
A tight-passive game strategy is a strategy that is on the edge between a regular player's game and an amateur player's one. This poker tactic also implies a game with a limited range, which includes only strong hands.
A distinctive feature of this poker strategy, in contrast to a tight-aggressive one, is playing carefully even premium hands both preflop and postflop. The main disadvantage of this tactic is that you will always be short of money (that is, you will receive less money than you could) in pots where you have the strongest hand, and you will be often bluffed by more experienced players.
Loose-passive strategy
A loose-passive game strategy is a game, promoted by recreational players, who are so welcomed to be met at poker tables: a lot of preflop limps, a lack of a clear range and a complete exclusion of the «fold» button. The best advice while playing against such opponents is that you should never bluff against them. You just have to wait for a strong hand and get value on three streets, and you will be paid off.
We hope that introduction to the basic concepts of poker strategy will help you become a profitable player in the shortest possible time. If you don't want to risk your funds, then learn how to make money by playing poker without investments right now.