Poker strategy for tournaments

Tournament poker is the most romantic poker discipline. Poker strategy of tournament games differs drastically from cash games. The main difference from the cash-game is that you should constantly "survive" in the tournament because of the blinds growing.
Unfortunately, there are no tactics in the tournament game that will give you the guaranteed profit, but the learning of a tournament strategy and the work on the game will help you count on the winnings in the long run, despite the short-term results.
Types of poker tournaments
Poker tournaments come in many varieties. Participants pay a predetermined entry fee (buy-in) and take a certain number of chips for the game. The blinds increase according to the poker tournament format. The money paid by the participants as buy-in forms the prize pool of the tourney, which is later distributed among the players who manage to enter the prize zone.
It was a short introduction to poker tournaments. Let's now discuss poker strategy for the different types of poker tournaments:
The large MTT attracts the new players with its huge prizes that can change life and encourages the best world players to progress constantly and compete with each other. MTT tournament strategy includes the following peculiarities: game strategy at the early stage, game strategy at the middle stage, game strategy on the bubble and the final table.
The key features of SnG tactics, which distinguishes them from MTT are the increased influence of mathematics on the decision-making process. By taking this factor into account, the player has to learn the push/fold strategy and ICM-factor in detail.
The recreational players love this format very much. It is a dream for every amateur to have an opportunity to win a huge jackpot within a few minutes. If you are planning to play these tournaments on a regular basis, then you should learn in detail the poker math and short stack play as in the case with SnG. Find out where it is profitable to play "spins" right now.
It is a format of SnG tournaments where the part of a prize-pool is taken by half of the registered players. These tournaments poker strategy aims to get into the best half of the players in order to double your buy-in. The prize-pool can be divided either exactly in equal proportions or according to the remained chips.
Any tournament can be divided into several stages. Let's consider the game tactics at different stages:
Early tournament stage
You just paid the buy-in and got the stack. As a rule, a starting stack in MTT is 100 big blinds and higher. How should you play with these deep stacks?
Playing MTTs, use early stage to get more information on your opponents. You shouldn't enter the deep and difficult hands at the early stages where you can lose a significant part of the starting stack.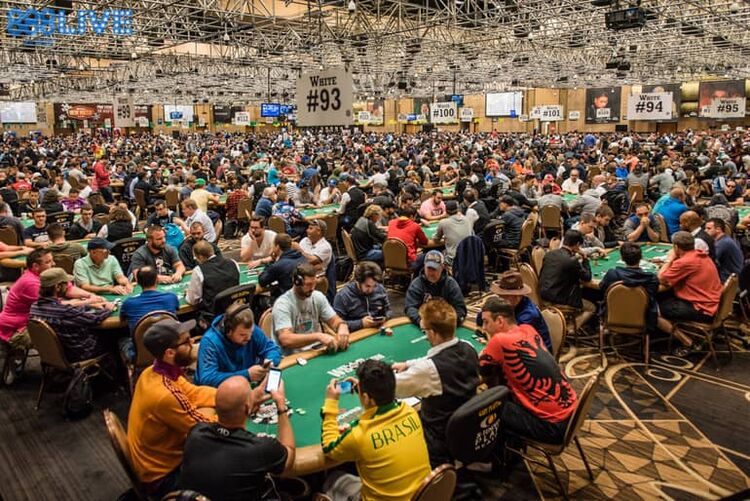 ​
The blinds' stealing at the early stages cannot increase your stack significantly. For example, at the levels 25/50 you have to put 100-125 chips in order to win 75. In such a situation it is absolutely unprofitable for you to try to steal the blinds with a marginal hand because you can lose even more money postflop.
Middle tournament stage
It is time to steal the blinds
When the stage with an ante begins, then the math enters the game. It stipulates that your risk's coefficient regarding the potential winning becomes better and the tactics that aim to the blinds stealing becomes very profitable.
Set the traps and make the non-standard decisions
MTT tournament strategy at an early stage implies non-standard decision-making in order to get the maximum value. If there are a lot of aggressive players at your tables, then you should use a counter-strategy against them, thereby giving them an opportunity to grant you their chips.
Late stage and play on the bubble
Aggression is a thing that must be in your head when a sign "Hand-for-hand" hangs over the table. Surely, you should play in this manner if you succeeded in building a large stack. If you have only a few blinds left and you are fighting to enter the prize zone, then ICM-model will help you.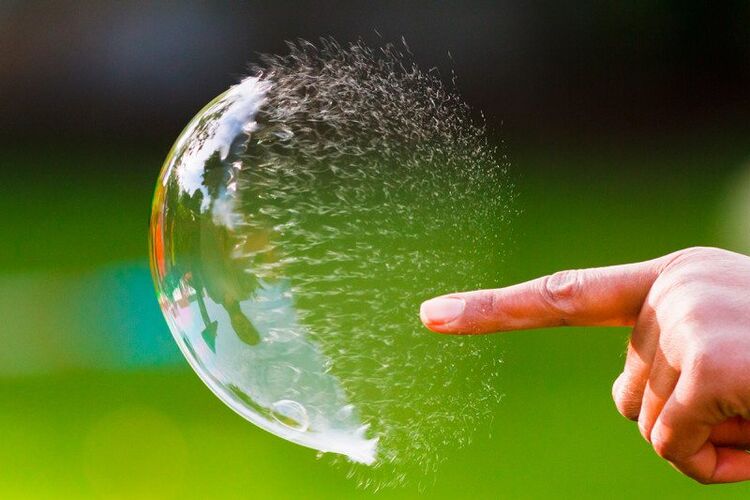 ​
Don't risk your tournament life
If you have a favorable stack in order to enter the prize zone, and there are aggressive and smart players at your table who put pressure at the bubble stage, then you shouldn't risk to be dropped out of the tournament in an attempt to prove that you are not afraid of the chip leader's pressure. At this moment, your main task is to get into the money. Speaking of bubble strategy, a lot depends on your stack, therefore it's better to approach this stage with a big-chip stack. Being short stacked is really annoying as you may leave the game at any time.
​
Final table play
Adjust to your opponents and apply pressure
If your opponents are waiting for the moment to climb a couple of places higher, then (if you have a large stack) you should steal the blinds regularly and put pressure on the short and middle stacks. If they actively try to double in order to get to 3 final seats, then you can just wait until they beat each other out of the tournament and you can climb as high as possible.
If you enter the final table with a short stack, then you should make a decision quickly. Are you risking of busting out right now and try to win the chips in order to give yourself a real chance to take the place in a top-3 or are you waiting patiently for the cards and play solely on ICM? The answer will depend on the payment structure, your opponents' style and their play level and your stack regarding the other players' stacks.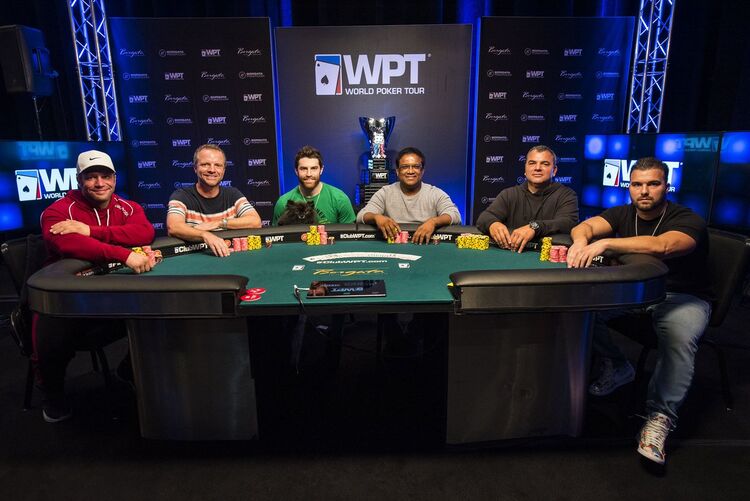 ​
You should remember that everyone can win the poker tournament if they are dealt favorable cards at the key moment, win the coinflip in the deep stage or get the stack "as a gift" from the weak player. But it is only a part of the tournament game that depends on luck. The knowledge of the key strategy parameters and tactics of a tournament poker will allow you to earn the money in a sustained way in this discipline.
Poker strategy for every stack size
Your behavior at the poker table will depend on the size of your stack. You will be severely limited in actions with a short stack while having more power with a medium-sized stack. As a big stack, you will be an arbiter of fate, but there some finer points to know; they are described below.
Small Stack Play
Sooner or later, each poker player faces situations when they get short-stacked, meaning they have fewer chips than the rest participants of the tourney. Such stacks typically have 12-20 BB (or less). It's usually difficult to compete with such a short stack, as every hand you enter may be the last for you.
As a short stack, you have fewer actions to take at the table, and there is no single optimal strategy line to stick to. You will need to adjust to other participants, each time based on different factors. Besides, larger bets are usually placed on the 4th and 5th streets (turn and river), so you will rarely be betting post-flop, having not enough poker chips to further battling. This will enable deep-stacked players to exert tremendous pressure on small stacks, so it's recommended to avoid them.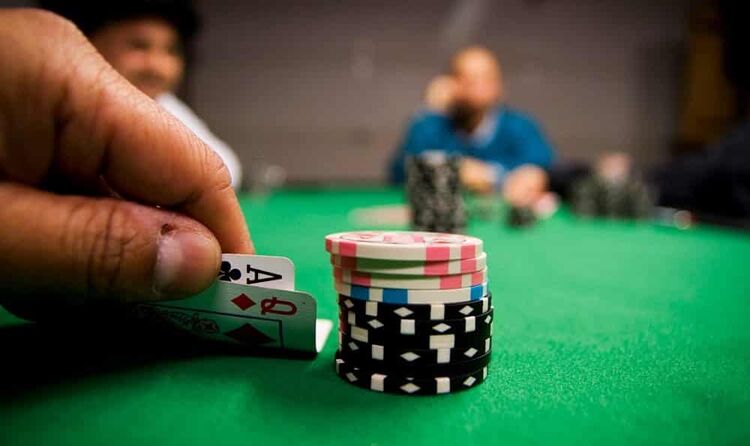 ​
First, you should focus on tight players to exploit them by applying a min-raise from LP (late position) in an effort to steal the blinds. If you face a call, then try c-betting (2.5 BB or 1/3 pot) post-flop. This will be your second shot to take away the pot.
Keep in mind that you must look for perfect moments to resteal versus loose openers. At the same time, it's vital to be aware of when to move all-in wide and narrow. Versus loose opponents with medium-sized stacks who open in LP, shove wider. Versus tight openers who also have a small stack, shove much narrower as they will unlikely open with a weak hand. The same can be applied to opponents with deep stacks who don't care much about failing an all-in versus small stacks.
Nathan "BlackRain79" Williams suggests playing relatively tight with a short stack in MTTs. He emphasizes that you should never be afraid of getting kicked out of a tourney!
Professional opinionNathan WilliamsSuccessful poker player and coach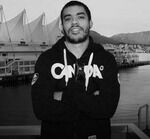 «The best short stack poker strategy is to play tight preflop, fold all speculative hands like suited connectors and suited aces, bet small postflop with both your bluffs and your value hands, play your draws fast and use the squeeze play often»​
When playing with a short stack, you should more carefully select hands that you are willing to play on the post-flop with. At the same time, players should be ready to invest all their poker chips in the right spots. Here are the cards BlackRain79 considers best to shove all-in when having a small stack:
66, 77, 88, 99, TT, JJ, QQ, KK, AA.
ATs, AJ, AQ, AK.
QJs, KJ, KQ.
As you may have noticed, these are broadways and premium (strong) hands. If you have a really week hand or trash, better don't fight for the pot.
Even though you will be short stacked, many people would rather fold unless they have very strong hands. It is supposed to mean that you are able to take the pot in two ways: by causing your opponents to muck their cards (fold equity) and by completing your drawing hand.
Medium Stack Play
When your stack is medium (21-35 BB), your strategy should be focused on players with shorter stacks. There are more actions to be taken compared to fighting with a smaller stack, but one wrong decision may easily change everything; therefore, steer clear of those with deeper stacks, since they can jeopardize your participation in the event.
At this point, search for weak opponents who have little chips left and exert pressure on them to boost your stack. An ideal moment to do that is when your "victim" opens preflop: use a 3-bet to place them in a challenging position (fold cards or shove).
Example:
CO Hero (30 BB)
MP (20 BB)
MP opens to 2.5 big blinds pre-flop, Hero (in the cut-off) 3-bets to 7 big blinds. Now, the opener is in a difficult situation as has to decide what to do - fold or play for the stack. This is a perfect spot for Hero to amass chips because he can lose only around 25% of the stack while the opener is risking all of his chips if he shoves unsuccessfully.
​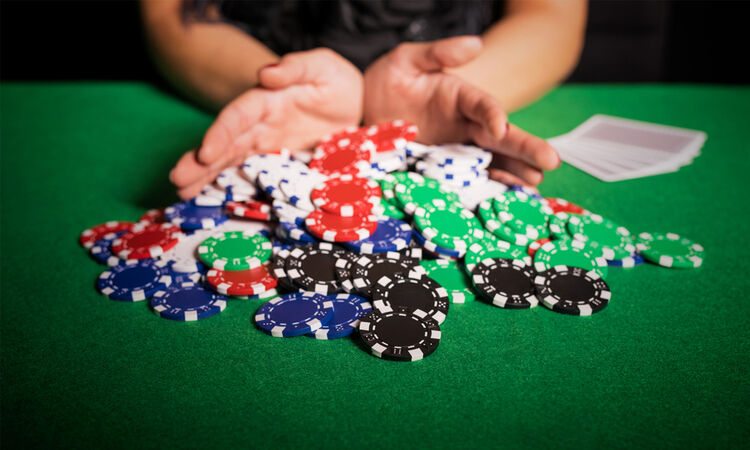 Accordingly, you should wait for such spots where your rivals will take decisions for their entire stack, and you will risk somewhere about 20%-30% of your chips. It's necessary to apply similar maneuvers playing in position, as it reduces the likelihood that your opponent will call your 3-bet.
At the same time, you should steer clear of loose players who will easily call your 3-bets, as well as opponents with big stacks who stick to aggressive behavior and constantly move all-in. It's because you will risk all of your chips. When you receive a call from your opponent, it's prudent to make postflop c-bet (1/3 of the pot) with the intention to grab the pot.
Big Stack Play
When you are lucky to have a deep stack (55 BB or above), then you should follow an extremely aggressive line, trying to find perfect spots to exert pressure on participants with stacks of 30-40 BB.
In this case, you should generally steal a lot of pots, open wider, and apply light 3-bets versus weak players. Also, have no fear to call with any playable cards in CO or BTN. For instance, if the Hijack, who has 40 BB in his stack, opens to 2.5 big blinds, you can easily call him as you are in position and get him covered. Thus, the Hijack will be more cautious towards his post-flop actions.
A big stack gives you the opportunity to exploit players with smaller stacks by forcing them to make a hard choice, that is, play for the entire stack. For example, apply 3-betting.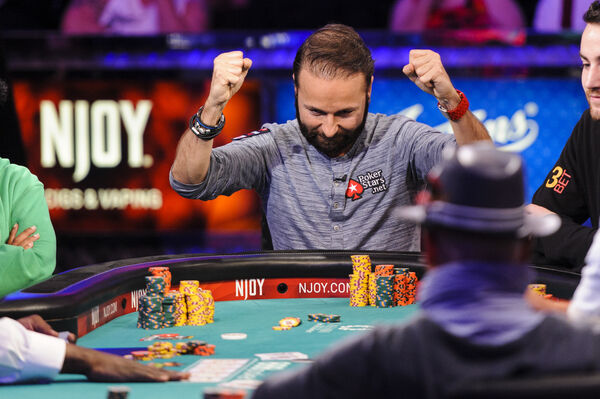 ​
At the same time, you have to defend your opens by calling 3-bets from your opponents. Especially, when you are in position. Tend to play cards, which you feel confident to invest money in the pot when facing aggressive behavior on the turn and river. For instance, KQs is a solid hand to defend versus 3-betting, while QJo doesn't suit for such a spot.
Although you can play a wider range of hands and enter the game more often, you should still be cautious and avoid playing massive pots, where other players can double up from you. Try to reach a showdown only if you have a premium hand, otherwise do your best to grab the pot on the pre-flop or flop stages.
Where to play online poker tournaments
Tournament poker is a great chance to win big money while investing much smaller amounts. Online poker tournaments give players the opportunity to wrap up hundreds of thousands of dollars without leaving their house.
There are lots of poker sites offering various types of poker tourneys to play. Here is the list of the top poker rooms that have a wide tournament selection (type, structure & buy-in):
GGPoker. Poker tournaments run 24/7 in the room. They are of different limits (micro, low, medium, high) and speed (regular, turbo). GG Masters is the most important tourney at GGPoker. It costs $150 and has a $300K guarantee. No re-buys or re-entries are allowed.
888poker. In the lobby, you will find lots of poker tournaments that are suitable for any bankroll (Heads-up, MTT, Sit&Go, Snap), as well as freerolls and satellites to key events.
PartyPoker. This room also offers a wide range of poker tourneys to each type of players. Tournament buy-ins vary from $0.01 to $530+, but entry fees can be much higher at massive series (WPT, CPP, The Big Game). Here you can try your hand at the following options: MTTs, SNGs, Spins (hyper-turbo tournaments), satellites to live/online events, lottery tournaments, freerolls​.
PokerStars. This poker room has very traffic in terms of poker tournaments Lots of tourneys daily take place on PokerStars: from freerolls and satellites to special events for high rollers. There, you can also win packages for EPT, PCA, and other popular live series. As for buy-ins, you can play tournaments of different categories: freerolls, micro, low, medium, and high. One of the most popular is Sunday Millions on PokerStars: its buy-in equals to $109 while its guarantee is as much as $1 000 000.