Poker strategy in MTT
For many players, tournaments are a preferable format due to offering the challenges that are not available in cash games and because of an exciting opportunity to win a lot of money quickly for a small buy-in.
MTT poker strategy significantly differs from cash-games so tournament vs cash game strategy is an interesting and important topic. This is linked to the fact that the level of blinds is constantly increasing in tournaments and players tactically need to maintain a sufficient level of their stack all the time in order not to be forced to make only push-fold decisions on pre-flop.
It's worth mentioning MTT types before we start talking about the strategy of poker tournaments.
There are such types of poker tournaments:
Freezeout
Tournament with rebuys or reentries
Satellite
Knockout-tournament
Freezeout

What does freezeout mean in poker? This is a type of tournament where the player gets kicked out of a game if he has lost his entire starting stack with no opportunity to make a rebuy.
This format requires special tactics. In the early stages, it is needed to play as tight as possible. Don't make large bets and big all-in. If you make a serious mistake, you won't be able to correct it by purchasing additional chips.

​
At the early stages of freezeout tournament, it is recommended to play according to the following strategy:
Don't play aggressively and eliminate 3-bets with medium-strength combinations.
Adhere to a tight strategy and analyze your position, the strength of your pocket cards, as well as the actions of previous players before making a bet.
Analyze your opponents' play in order to know which cards they raise with, which ones fold and which ones they call. This information will make your play more effective against them at the late stages of tournament.
At the middle stage of freezeout tournament, mostly thinking players remain and all weak players are "overboard". As a result, the game is carried out in a tight-aggressive manner, as no one wants to risk. The bets are made with strong cards and no one calls with bad combination. It is recommended the following strategy at the middle stage:
Aggressive play with a lower number of checks and calls.
Play push-fold if your stack became too short.
Steal the blinds from late positions more often, especially if tight players are on the blinds.
At the final stage of freezeout tournament, you should be ultra-cautious by analyzing your rivals. Apply bluff only in situations, in which you are confident that your opponent will fold. Bluff should only be used when you are confident that your opponent should fold.
If you have a strong holding, make a large bet without giving your rivals a chance to see the flop.
Tournament with rebuys or reentries
In this type of tournament you can rebuy a stack if you lose the starting one. There are tournaments with limit and no-limit rebuys. If the number of rebuys is limited in the tournament, then the player who has run out of his limit and lost the chips, also leaves the game.
Tips for play in the tournaments with rebuys:
If you have good hands, play them aggressively. If your opponents are not ready to fold their draws to any bet, force them to pay you off.
Don't bluff too much. Bluff can become a death sentence for your stack if your rivals are not ready to fold and they are looking for a chance to collect a huge amount of chips.
The tournament with reentries is slightly different from the re-buy tournaments. As a rule, in a reentry tournament you have no more than two attempts of entering and you always get only the starting stack. Also, there is an add-on in tournaments with rebuys.
Add-on is an opportunity to rebuy extra chips, normally for the cost of a full buy-in of the tournament, once a period of rebuys is finished.
Satellite
You don't get money directly for winning in these tournaments. For winning in a satellite you get a ticket or entry to a big live or online-tournament.

​
The strategy for play in the satellites depends on the number of seats raffled in it.
If one seat is raffled, then the player should act more aggressively than usual. He needs to build a big stack during the game in order to successfully fight for the first place. Also, in such tournaments with the drawing of one place, such a stage as playing the bubble is basically absent. Therefore, the recommendations for this stage of the tournament do not apply here.
If several seats are raffled in the satellite, then it is recommended to play more conservatively than in usual tournament, especially at the bubble stage.
This tactic is due to the fact that in the prize zone the value of the last place does not differ from the value of the first place. In addition, if a player can get to the prize zone, it will not really matter how many chips he has left by this moment.
So, the strategy of play in the satellites depends on the tournament stage.
Also, there are "phased" tournaments. They are similar to the satellites since they also give you the opportunity to get from the tournament with a small buy-in to a major event. But the distinctive feature is that in the main (target) tournament you will start the game with the stack that you have managed to gather during the first phase.
Knockout-tournament
The special feature of these tournaments is that in addition to a main prize pool there are also awards for "knocking out" the players in the game.
Tips for play in knockout tournaments
Don't just chase the knockouts. In the knockout tournaments, it is recommended to apply tight style. Play carefully in order to feel confident in any situation. Excessive risk is almost never justified. High place in ITM will give you more, than early leaving the game with several "heads" of your opponents.
Get ready for a loose play. Knockouts attract many recreational players with a little understanding of math and strategy. Therefore, you can expect a frequent all-in and showdown bets with weak cards, especially at the early stages. Adjust your strategy in order to make more profit with your strong cards and reduce the frequency of c-bets on the flop and bluffs on the later streets.
Short stack is a source of profit. If your opponent has less than 10-15 big blinds, he will play more actively to increase his stack. With such opponents, it is profitable to go all-in with an extended range of hands. In addition to the all-in equity, there is an additional mathematical expectation: if you knockout the opponent, you will get money.
The tournament with a "progressive" knockout is a subtype of knockout tournaments. The point of these tournaments is that a player increases its own bounty by knocking the rivals out. The winners of some tournaments with progressive knockout get for knocking the opponents out more money than a prize for the first place itself.
Also, the tournaments are distinguished by the structure of the growth of the blinds:
As a rule, in these tournaments the starting stack is 100 big blinds and the growth levels of the blinds are from 10 minutes on the Internet and from 1 hour in a live tournament.
In deep tournaments the starting stack is 150-200 or more big blinds and the levels increase every 15-20 minutes, which allows the strong players to maximize their post-flop advantage.
Tournaments with a turbo structure
In these tournaments the starting stack is equal to 50 big blinds, the levels increase every 5 minutes. To have stable results in these tournaments you need to know poker math perfectly.
In tournaments with an ultra-fast structure, the starting stack can be 25 big blinds, and the levels normally increase every 3 minutes or faster. The whole game comes down to knowing the push-fold and the point of the winning tactic is to win preflop all-ins.
Overall tips for MTT strategy
Try to beat your opponents. Usually, MTT tournaments collects different types of players with different levels of skill and abilities. Watch your opponents, find out their strengths and weaknesses and exploit them.
Play well at bubble stage. If you have a big stack, intimidate the players with short stacks and take their blinds. If you have a short stack, manage your chips wisely. Every hand you play will most often lead to a pre-flop all-in.
Strive to get into top 3. The biggest cash prizes are distributed among the players in the 1st, 2nd and 3rd places.
Be more concentrated in the deep stage of tournament. If you have reached the final table, concentrate more and don't open new tables. At this stage, your winnings will be higher.
Regardless of the structure of tournament you play in, the MTT strategy can be divided into several stages:
Game strategy at the early stage of the tournament
The early stages of the tournament are a slow game that requires a player just to sit and wait for strong cards.
A tight-aggressive style at the early stage is the key to success in tournament poker. Even the best players use the ABC-Poker strategy on the first levels of the blinds.
To play in the tournament you need to think strategically. Do not risk your tournament life in order to double the stack on the first levels. Remember that the prizes come up only a few hours after the tournament is started. You cannot win MTT during the first few pots, so it's useless to put your participation in the tournament at risk.
If you win big pots at the early stage, then you have a little advantage over the field. But if you blow up big pots and lose, you will have a significant stack shortage or even a danger of being kicked out.
Game strategy at the middle stage of the tournament
The middle stage is the time to move from a tight and straightforward game to a more aggressive playing style. It's still not the right time to take large risks at big pots but you must already start looking for ways to get the advantage over the field.
It makes sense to attack the passive players at this stage much more than at the early stage since you have to fight for the blinds now. At the start blinds were small and the field was significant but now, when the players are getting kicked out and the blinds are rising, you have a mathematical and tactical reason to steal the blinds.
Play carefully and avoid the mistakes. Remember that choosing right starting hands for each unique situation is a crucial skill for getting profit in poker.
​
There is a colossal difference between not to make a deeprun because of bad luck and to get knocked out if you have made a foolish mistake. A lot of tournament players regularly complain about bad luck but it is just an unfortunate excuse.
The middle stage of any tournament is the moment to prepare for a bubble approaching when you can set a foundation for a deeprun but you still need to avoid the foolish mistakes.
Game strategy on the bubble
The bubble stage is the moment when the game gets tough. On the one hand you don't want to get knocked out directly before the prize zone, but on the other hand - you want to move as far as possible and have a comfortable stack at the same time. Of course, the size of your stack will matter. It is needless to say, that a short stack will play much more differently than a player with a large stack.
Short stack strategy
You need to make a game plan and to estimate how small your stack is in comparison with other players in the tournament. After that, you should decide what is more profitable for you: to sit out to the minimum payments or take a risk to get a more comfortable stack.
Big stack strategy
It's always much more comfortable to play with a big stack at all stages of the tournament. When you have a big stack, you don't need to worry about getting into the minimum prize zone. Your main goal on bubble is to continue improving the stack. You must always exert pressure on players with medium and short stacks. The only thing you should worry about with a big stack is an ability to hit the brakes on time and not to donate a significant part of your chips to opponents.
Game strategy at the late stage
You have already overcome the bubble and guaranteed yourself the minimum payouts. Now the whole fight in the tournament will be for reaching the main table. The late stage of the tournaments is a mix of luck and skill. You cannot succeed in a tournament if one of these components is absent. There is nothing sadder than to play well through the whole tournament and then lose several coinflips consecutively and get knocked out just before the main table.
At this stage a fight for the blinds is crucial. For instance, your stack can contain 200 000 chips and blinds, for example, are 10 000/20 000. It means that simple stealing of blinds will increase you stack approximately on 15%. If you steal blinds several times consecutively, then you can improve your stack on 50% without a showdown.
Game strategy at the final table
You have managed to reach the main table – it's an excellent result! Now it's time to try to win the tournament.
The beginning of the final table is time when you have to make a plan of your game. Look for the weak players whose blinds you can steal. Besides the players, whom you want to attack, you also have to think about the ones you try to avoid. Any player who has a stack larger than yours is an immediate threat to you.
If your stack is small, try to double it as quick as possible. Small stacks often even don't have time for trying to take a higher place. If you sit and wait in hope to earn little more than the current guaranteed payout, you can be the first to get knocked out when the blinds eat all your stack. Passive players seldom reach the final table.
If you are at the final table with a big stack, then you have to choose short and medium stacks for the attack. It's calmer and easier to play with a big stack but you shouldn't relax and constantly glance at the prizes for the first place. Always exert pressure on the opponents in order to eventually win all the chips.
Strategy for offline poker
When moving from online poker to offline games, it is necessary to change your strategy.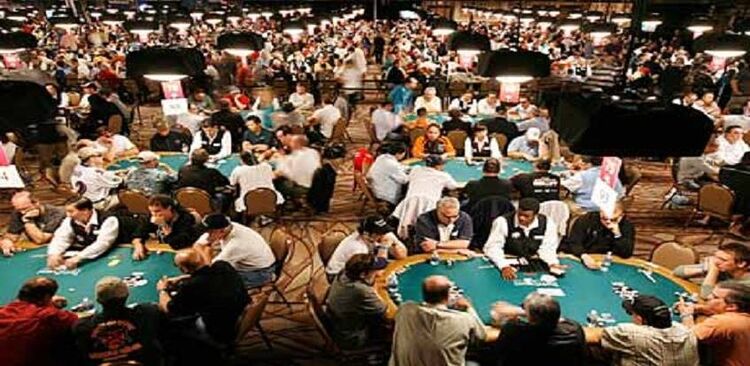 ​
Here are some tips for offline games:
Increase your raises on preflop. You can use large raises in the live games (depending on), since offline opponents will often call big raises.
3-bet less often. Your edge at the table must be large enough to play pots profitably with a high effective stack-to-pot ratio (SPR).
Use overbets more often. Control the pot size and make the right bets depending on the situation. Don't be afraid to put $700 into $500 pot if you have a hand monster and your opponent seems to have a good holding.
Play suited cards, especially in a heads-up. In the live game, the stacks are usually deeper, which increases your potential odds. In most cases, your rivals in a multi-pot will be weak players who will allow you to control pot size on postflop.
Poker rooms for play in MTT tournaments

All poker rooms focus on attracting players, since this is their main income. There are many tools for attracting users: deposit bonuses, interesting promotions, guaranteed prize, various tournament series and etc.
When choosing a suitable poker, you should take into account such factors as overall traffic, availability and variety of tournaments, structure, guaranteed prize pools in MTT, rake size and so on. Choosing the right poker room will allow you to achieve your full potential and make good profits.
Here are some popular poker rooms in which you can play MTT:
PartyPoker
PartyPoker attracts many MTT players with its variety of disciplines and big tournament guarantees. This poker room holds tournaments with different buy-in levels, so the players with different financial capacities can choose event at their own wish. In addition, PartyPoker offers rakeback up to 40%.
888poker
888Poker also offers convenient and favorable terms for MTT tournaments. There are a wide selection of events with different limits, disciplines and structure. This poker room can boast of a good traffic and qualitative soft.
PokerStars
PokerStars is a serious leader among poker rooms, and all other poker rooms have been trying to equal it for long years. It has an active players' field and high-quality software.
You are able to play both at the micro-stakes and at the high-stakes tables, where you can intersect with famous professionals.
GGPoker
GGPoker holds multiple tournaments with buy-ins starting from $1 to $250 and higher. It can also boast of a good traffic and attractive promotions aimed at different groups of players.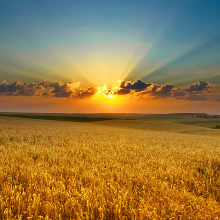 Cardmates journalist, news editor and translator since 2016. Specialization: poker news and review of events.