PokerBros: how to create your own club
​

​
PokerBros is one of the most popular Asian poker apps in the poker world. The major advantage of PokerBros is that it accept players from the USA.
PokerBros is an online social gaming platform and does not provide any real money service.

Any player can create his/hers own club in this poker app. The procedure is quite simple and will not take long.
How to create a club at PokerBros
First of all, you need to download PokerBros app to your phone (or PC) and go on through registration procedure.
After it, you can try to create a club. Log in to your account and choose "Create a club".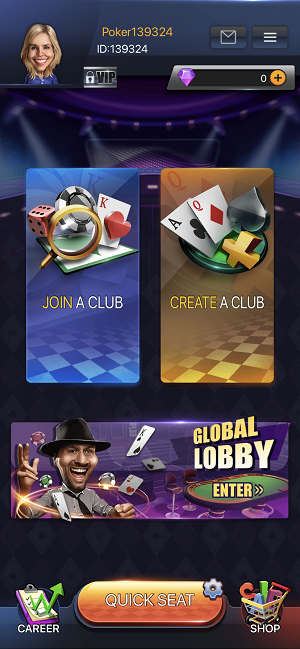 ​
Then you will see a window where the main features of the club can be determined (club name – necessary, icon – can be selected from default or uploaded, introduction).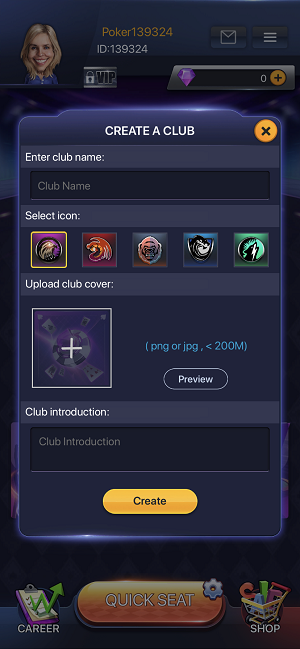 ​
Then you can proceed to the creation of tables.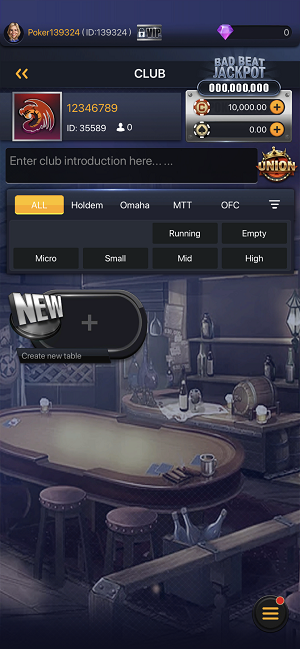 ​
Here you can see different formats – no-limit holdem, shortdeck, pot-limit Omaha and open face chinese poker.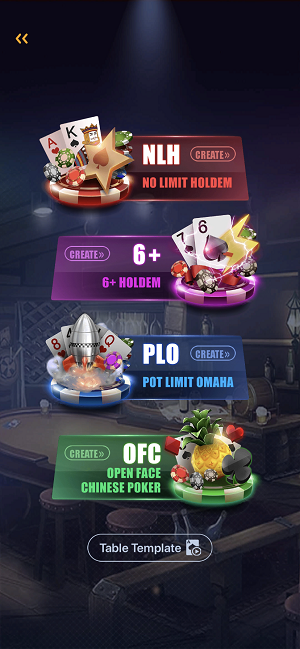 ​
How to create a cash-game table
At PokerBros you can easily create your own cash-game tables. We can see four main types of game here (NLH, 6 +, PLO and OFC). When you choose one format, you then can in tab "Regular" adjust your table.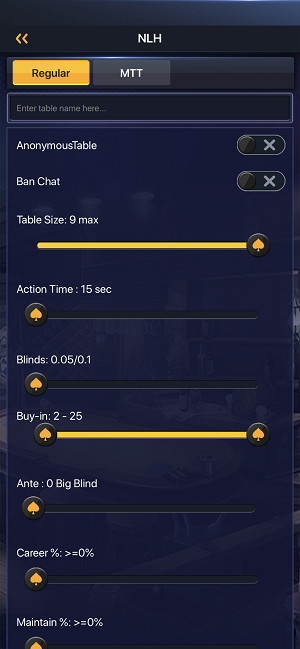 ​
Here you can set all main features of your cash table, for example quantity of players, blinds, buy-in. You can even ban chat or/and restrict observers.
When you are ready, proceed to Save and Start.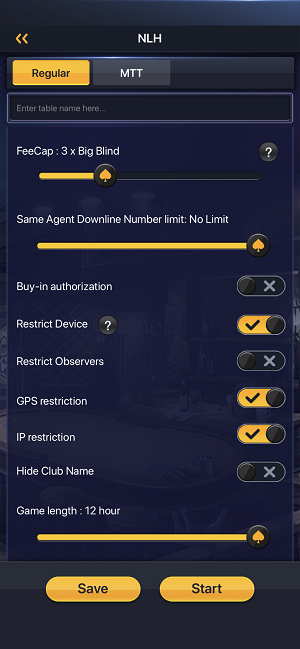 ​
How to create a tournament
Also at PokerBros you can create your own tournament. Just choose "MTT" instead of "Regular" when creating a table.
Then you may enter a name of the tournament and its short description.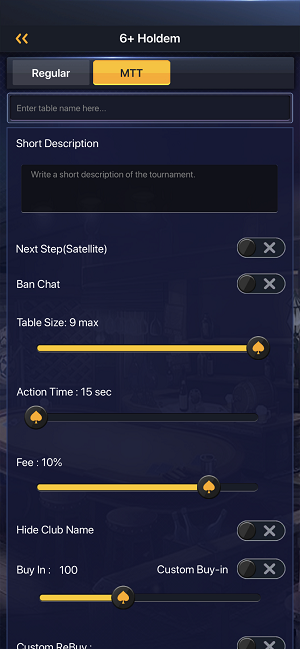 ​
Then you may choose main features of your tournament, for example the amount of starting chips, levels of blinds, late registration, possible number of players.
After all these features, proceed to Save and Start.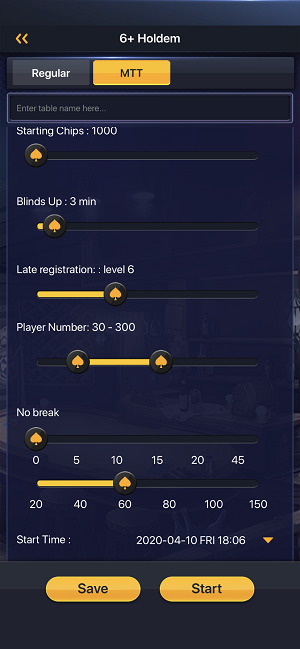 ​
How to get chips and diamonds
When creating a club, the creator is given 10 thousand chips for free. If you want more, you need to buy diamonds through the shop.
You may need an instruction on how to buy diamonds, as they are necessary to get chips. Diamonds can be bought in PokerBros shop. Open the Shop, select needed amount of purple diamonds and buy them. Then these Diamonds can be converted to chip: go to Cashier, click "Chip request" and convert your purple diamonds to chips.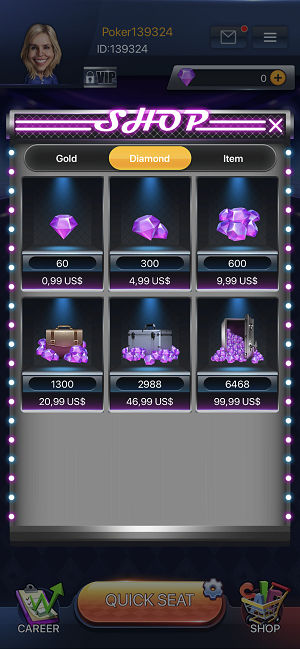 ​
How to transfer chips to a player in a club
Open the club - Сashier - choose a player or several players - Send out - enter the number of chips that you want to transfer to the player - Send chips.
Note that if you want to play at PokerBros for real money, you may need help from the agent as depositing and withdrawal can be made only through agent. Also the agent can advise you on the best clubs to join. So if you have questions, you can write in our online chat or to email [email protected], and our agent will help you with all issues.
PokerBros is an online social gaming platform and does not provide any real money service.

PokerBros is not a sponsor of, or in any way involved with any promotional activity, nor does PokerBros endorse it.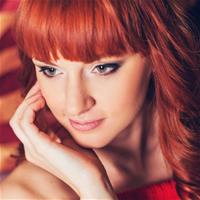 Editor, translator. Part of Cardmates team since 2015. Started playing poker and other card games in high school, played a lot with friends and relatives. While studying at the university, I explored online games on various websites.