Best Poker Apps for Real Money

The Cardmates team is proud to present our curated collection of the best poker apps. With an understanding of the needs and desires of online poker enthusiasts, we have carefully examined and selected top applications that offer a seamless, secure, and exciting poker experience. Whether you're a seasoned professional or a casual player looking to engage in some real money games, our list of best poker apps is sure to have something to suit your preferences.
We've conducted thorough market research and compiled a list of the best applications you can download and start using right away. All these rooms provide ideal conditions for playing poker on smartphones and tablets. With our rating you'll quickly find a suitable option according to your personal preferences and requirements.
Poker has become widespread with the Internet, but the advent of specialized mobile device applications has further enhanced human interaction with this game.
As a result, most poker rooms today offer to download their free game client and install it on a phone or tablet.
As is often the case, some are very good, while others, to put it mildly, are clearly awful and unusable. We've tested an endless number of mobile apps and brought up rating of poker rooms that, in our humble opinion, have top-notch Android and iOS clients.
Without pretending to be the ultimate truth, we want to share our thoughts on this matter and explain to you why these particular brands are on the list.
How the Best Poker App Rating Is Formed
Tastes differ, as you know. However, there are several key characteristics that one should pay attention to when picking a poker application. All rooms from our recommendation list have been carefully selected according to these basic criteria, so you can quickly choose the most suitable option for yourself. We outline them below in case you decide to search for the platform on your own.
Reliable & Secure Poker Apps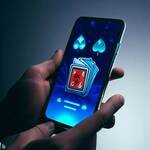 ​Make sure that you can deposit and store monies on the site without fear for their safety. We recommend that you play only at legal (licensed) poker rooms as they are regularly checked by independent regulatory organizations and you can be certain of random card generation when playing poker.
Pay close attention to sites that have been operating for at least a few years. You can read news and reviews on the room of high interest. If there are many reports of player profiles being hacked, you'd better find another platform. Remember, however, that individual negative posts can be biased or even custom-made.
Mobile Poker Software Quality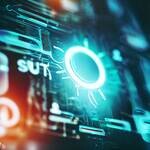 ​The last thing you want is to get distracted by game client crashes, weird bugs and disconnects right amidst the hand.
Software quality also speaks volumes about the company's seriousness. If a poker operator is okay with releasing a buggy, unstable, and visually unappealing app, it usually indicates that they don't care much about players (rather only about deposits made).
Catalogue of Available Mobile Poker Games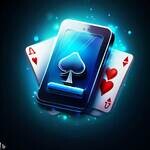 ​Mobile poker sites usually offer a standard set of games like Texas Holdem and Omaha, but great if there are also more rare variations – Stud, Razz, Chinese and Draw poker – so you can try your hand at different tables within the same room. Therefore it's worth checking if the poker platform's app has disciplines you'd crave to play.
Betting limits differ slightly between sites. Novice cash players are advised to check if the room provides micro-limits, which are well suited for developing poker skills. On the flip side, MTT players' focus of attention should be a wide and varied tournament grid.
Poker Apps' Traffic and Playing Fields

​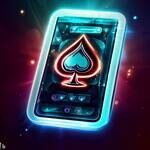 A good room should have high traffic (day and night) and a different level player pool so that you can develop your skills and enlarge your experience. Waiting for rivals to join the table you'll waste valuable time that you could spend on playing. We advise you to check if the room has enough games at your play limits and at a time when you are comfortable running your poker sessions in advance.
Field strength must also be taken into account. This is definitely a major criterion because in poker you earn money on weak opponents – the more fish at the tables, the more money one can win.
Easy, Secure, Fast Deposits and Withdrawals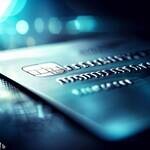 ​​It is also important that players can easily make financial transactions, that is, withdraw winnings with minimal fees, without spending lots of time and effort on transfers. It's great if different payment methods are available in the room's mobile app, providing players with a diverse array of options to manage their funds. Whether it's traditional bank cards, electronic wallets/services like PayPal or Skrill, straightforward bank transfers, or even cutting-edge cryptocurrencies such as Bitcoin and Ethereum, having a variety of payment choices adds to the convenience and accessibility for players of all levels. This flexibility ensures a smooth and efficient transaction process, catering to the preferences of a wide audience.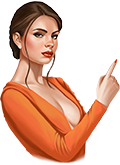 What's more
Many poker sites regularly run great promotions that can help boost your bankroll to continue playing on the move. You should not neglect the above criteria, especially if you are a newbie and just getting used to the world of online poker. One can learn more details about each brand and its mobile software by reading our reviews (simply click on the room's name and you'll get all the relevant information).
Mobile OS Shootout: Android, iOS, WP
If we imagine that a poker player is Harry Potter, then an android or iphone poker app is his magic wand. Mobile game clients make players' life a lot easier, allowing them to dive into the world of cash tables, SnGs, and MTTs anywhere they have an Internet connection.
Android and iOS are rightfully considered the leading operating systems – they have won the hearts of both players and poker operators. Most brands are developing and racing to release updates for these OS, introducing new and exclusive features. This is where the real competition between rooms flares up, but the Windows Phone niche clearly grazes the back (poker providers aren't much interested in it).
Poker game apps for Windows mobile devices
Adherents of Windows-based mobile gadgets constantly experience problems installing various apps, including poker ones. The range of sites supporting this OS version is really narrow, among them Winamax and MoPoClub. But you can play poker freely through your mobile browser on a windows phone device.
Free Poker Apps
Novice players who are still poorly versed in poker combinations and hand seniority should take a closer look at free-to-play applications (action runs on fake money). They allow newbies to practice their play, gain experience, test new strategies and tactics.
A huge number of such offers can be easily found in popular mobile app stores. Below we list the most popular products:
PokerStars.net (download from ".net" skin; no cashier)
PokerStars Lite (can be found in the Play Market/App Store)
WSOP Poker: Texas Holdem Game
Zynga Poker
World Poker Club
Simply type "poker", "texas hold'em" or "omaha" in the search bar and the app store will immediately give you a lot of results.
Best Real Money Poker App: Our Choice
Are you still looking for a good app to have fun on the go? There are some reputable international poker operators that fully ensure their users' money and personal data safety. Take a glance at our top four mobile clients available for two operating systems: iOS and Android.
GGPoker Mobile Poker
GGPoker certainly has one of the best applications on the market and therefore provides players with a fair play experience 24/7. Mobile and desktop software users share the same player pool.
GGPoker app differs, first of all, by high-quality graphics, broad functionality, and intuitive controls.
Its visual section has been thoroughly modernized. Players can interact with their rivals due to the "Splash" feature, that is throw various objects at hated opponents.
Flexible user settings. You can change a table theme, turn off notifications, adjust sound effects, as well as change bet sizing parameters.
Cashier is built into the client. In just a couple of clicks, a player can top up their account, withdraw winnings, or view transaction history.
About 20 interface languages ​​are offered: English, German, Spanish, French, Polish, and others.
Advertising spam and we mean banners of active promos, which is a bit annoying…
You can download GGPoker current version of application from the official website.

Party Poker App
Partypoker is surely one of the most reliable European rooms, which has been successfully operating for almost 20 years. It best suits players looking for a great mobile poker experience, high rakeback, and instant bonuses.
The software has a very well-optimized yet simple user interface that allows you to quickly join the action as well as discreet and practical design. Portrait format is available to control the gameplay with one hand.
Settings variability. To improve play comfort, a user can change the table design, turn off the animation, and configure keys for the pre-selection of actions.
A wide array of games. Mobile players can choose between different limits, formats, and poker disciplines. Multi-tabling is available – up to 4 tables (cash games, MTT tournaments, SPINS, fastforward) are allowed to be run simultaneously.
All financial transactions are conducted directly in the application, and not in a mobile browser. Dozens of popular payment services are available for depositing and withdrawing money.
Fairly high traffic. Tables are filled almost instantly even during the daytime.
The official website serves no link to download and then install Party Poker on iPhone or iPad. One needs to go to the App Store.
888poker App
Another online poker industry giant 888poker pursued the goal of making a convenient mobile application with the most necessary and important features. To note, many players consider 888 to have the best online poker app, but is it in reality? Let's see its advanatages.
Classy design and smooth animation distinguish 888poker from competitors. Graphic elements are made in high resolution, and colour scheme is unobtrusive.
The app is as convenient and understandable for users as possible. Games are grouped by thematic tabs. One can sort tournaments using a special filter; cash tables are organized by limits.
It's suitable for real and fake money games. The real mode is set by default, but you can easily switch to the play money version.
Since launch, the room has attracted tens of thousands of players from all over the world, so you don't have to wait for your opponents to jump into the action.
From your phone, you get access to the same promotions and bonuses that are available for PC client users.
Its functionality has been significantly reduced compared to the desktop version, but all necessary features are available.
You can find app link on the 888 website.
Unibet Poker Mobile App
The official site has laid emphasis on novice players' anonymity and protection. Unibet Poker app is famous for its top-quality picture, so users can have long game sessions (no blurry elements, no eye discomfort!).
The software is optimized for portable gadgets and has a convenient button layout for quick actions.
High-quality fonts and original avatars are at players' disposal (more than 100 options to choose from). They are caricature-styled and can be easily customized, which makes playing poker in the room a fun experience.
To heighten anonymity, as well as provide additional protection (concerns inexperienced users) from poker sharks, nicknames and avatars can be subject to change three times a day.
Unibet administration has reduced the game catalogue, leaving only Hold'em and Omaha, as they have the easiest gameplay.
Pokerstars
To play at PokerStars away from your home computer, you can use a client for smartphones with Android or iOS operating systems.
It has functionality for account management, account replenishment, withdrawal of money.
It also allows you to participate in all types of games.
PokerStars mobile version makes it possible to fully play poker from smartphones or tablets without using PS site.
The mobile client was launched in 2011 and since then it has been continuously improved for greater comfort. Now, it is a full-fledged alternative to desktop software.
Betfair
Betfair app for Android and iOS allows you to stay up to date with all the latest events, place bets and receive instant winnings.
Betfair app has the following advantages:
Allows you to place bets at any time.
The app interface repeats the structure and sections of the site. So, experienced bettors don't need to spend time trying to figure out how to navigate.
Through the app, you can bet on sports, play casino and roulette, as well as use "cash out" service.
Live broadcasts.
Availability of statistics.
You can download Betfair mobile app from the official website.
Betsafe Poker
Betsafe has developed a special mobile app, which has become extremely popular due to convenient play in any place.
The app doesn't take much space and it is not buggy. We recommend downloading this app for Android and iOS only from the official website, because it is free and secure.
The mobile client retained all the functions: all tournaments are available, you can replenish account and withdraw the winnings, contact the support service and much more.
Natural8
Natural8 client for gadget is one of the most advanced on the market and it provides access to all the games and unique features of the platform. It is compatible with Apple and Android devices.
The main feature of Natural8 is the ability to play with one hand, i.e. the vertical orientation of the tables and the choice of bet sizes via special scale.
​This kind of gameplay is implemented in most mobile poker apps, because it is more convenient. You shouldn't rotate your smartphone, as it fits in one hand. In addition, the portrait orientation consumes less battery, and you can press the buttons and set the bet size with one finger.
You can download Natural8 for Android and iOS from the official website.
William Hill
William Hill mobile app greatly increases players' experience. You are not always can be near the computer, but your smartphone will always be in your pocket. If you download the mobile app in advance, you will be able to play the game anywhere and anytime.
William Hill app is fully operational and it offers everything that the official site. The player is allowed to use all the benefits, such as betting, registration, video broadcasts, match center, statistics, deposit and withdrawal of money and many other things.
William Hill mobile app works without lags and it is user-friendly. Watch the match and play live at the same time if you suddenly have free time.
William Hill app is fast and it doesn't require a lot of traffic. You can make a bet and use all the bookmaker's offers even with a slow internet.
RedStar Poker
RedStar Poker has a poker app for mobile devices, which you can download from the official website.
If you have iOS or MacOS devices, you can use the web client from the same page. Through the web client, you are able to play cash games, Twister and MTT.
The tables' design is simple and pleasing to the eye. If you wish, you can change the table color, card backs and adjust the bet size.
The display of tables in the mobile application is vertical and switching between them is carried out with a swipe at the top of the screen.
Tiger Gaming
Tiger Gaming mobile app for Android and iOS has the same options, as the desktop one: settings, games, cashier, ability to play several tables at the same time and many other things.
Tiger Gaming app is available for all Android devices, both mobile phones and tablets. This is a handy and fast app that offers cash tables and a decent amount of tournaments, including SnG and MTT.
Some key features of Tiger Gaming app:
Welcome bonus
Safe play
Lots of inexpensive tournaments and freerolls
Fast withdrawal
Trusted brand that offers online poker for real money since 1999
In addition, the app proposes cash games for Hold'em and Omaha with different limits, various tournaments, Sit & Go and a large number of freerolls. It is also possible to create a private table according to your preferences.
You can download Tiger Gaming mobile app from the official website.
Bet365
Bet365 has the apps for iOS, Android and other platforms. You can download this app for different operating systems via markets, for example: Play Market or APP Store.
Bet365 app advantages:
High-quality interface
Access to all the functions that the official site offers.
Work within 24 hours
Thus, your phone can be very useful, because all operations can be carried out anywhere in the world. The main thing is availability of a stable internet connection.

WSOP.com
WSOP.com poker room was created by the World Series of Poker for attracting the new players. This room entered the top 10 most popular poker sites, due to the unique opportunity to get to the WSOP series in Las Vegas without real investments.
On the official website, you can download the game client on mobile devices (Android/ iOS). Its software is convenient and user-friendly.
As for the traffic, the peak online reaches the mark of 1 000 players on weekends and 3 000-4 000 users during major tournaments.
WSOP.com advantages
The poker room holds the most affordable WSOP satellites, starting from freerolls.
Looking ahead, WSOP.com can "swallow up" a significant share of the US market, including a large number of recreational players due to the heavy TV advertising of series.
CoralPoker
Due to the launch of CoralPoker mobile app, players have opportunity to play poker "on the go". The app is available for operating systems, such as Android and IOS.
Download Coral Poker for mobile devices via the App Store or Google PlayMarket. When playing through the CoralPoker app, you will find many benefits, for example:
Large traffic of players;
Huge selection of tables for cash games, especially at low and middle limits;
Big tournament series;
Many weak players
Winamax Poker

This operator is one of the leaders in the European poker market. The high attendance is due to the attractive bonuses, weak field of opponents, high-quality software and the peculiarities of French legislation. It is also one of the oldest poker sites in the world that operates since 2007.
It is worth to highlight the features provided by Winamax mobile app. For example, the various formats such as Sit&Go, Cash Game, Expresso, Freerolls and many others, as well as daily tournaments with real money or play money just for practice, bonus for inviting friends, 24/7 support.

Bwin
Bwin mobile app can satisfy all the owners of mobile phones or tablets, as well as offers a good gaming experience. All necessary transactions are available and the users can place bets on all sports from their mobile device. The selection of products is similar to the company's main site.
It is worth noting that the app is translated into 20 languages.
It should be highlighted video broadcasts and a convenient calendar of upcoming events, Touch ID, wide settings and much more.
Bwin Poker has a good traffic at almost all limits throughout the day. All types of poker are well represented: NLH, PLO, MTT, SNG, Fast Poker and others.
You can download and install Bwin Poker mobile application from the official website.
Titan Poker
Titan Poker prepared a multifunctional mobile application for those who don't want to part with their favorite games. This app is available for all mobile devices and offers the same features as the desktop client. All you need for 24-hour access is a mobile phone and the Internet (Wi-Fi, 3G or 4G). And certainly, you will have to download the Titan Poker app.
If you have previously played only from a PC and this is your first experience of interacting with this kind of applications, then you won't feel discomfort after downloading the software.
The client's design is adapted for small displays of smartphones and the interface is pleasing to the eye.
You can play the following disciplines:
Cash tables at limits from $0.01/ 0.02 to $5/10. There are both classic Texas Hold'em and Omaha, as well as 6+ Hold'em with a 36-card deck, Fixed and Pot Limit Hold'em, Omaha Hi/ Lo, Fast Speed ​​Poker.
SnG and MTT tournaments with buy-ins from 50 cents to 5000 dollars.
Twister lottery tournaments.
Betsson Poker

Betsson has mobile apps for Android and iOS. Technically, these applications are not the separate programs, but a software shell for a mobile site. Therefore, there is no tangible difference using the browser client.
The mobile version and the desktop one has the same limits, disciplines and tournaments.
Betsson Poker mobile app guarantee a modern and convenient software that allows players to fully enjoy all the game benefits both on PC and mobile devices. The app lobby makes it easy to go to the desired table.
In Betsson Poker mobile app, you will find almost all popular types of poker.
NordicBet
NordicBet mobile app deserves a positive assessment in all aspects. The design is great, the interface is convenient and intuitive, the arrangement of menu items is thought out to detail. All sections are close at hand and the page loading is fast. The app has a simple and standard navigation, as the PC version.
The icons of sports are well drawn, the symbols are large and well distinguishable.
The functionality of NordicBet application includes sports betting, as well as casino and poker.
Poker Community
Poker Community app was launched in spring 2019. The platform is young, but it has already gained a great popularity.
You can download the Poker Community app from the official website. The app is available for devices with iOS and Android operating systems. Due to the mobile application, you can log into your account whenever and wherever you want.
Poker Community software practically doesn't differ from other Chinese applications in terms of functionality.
The interface is intuitive and user-friendly.
At the top of the lobby, there are buttons for filtering tables by limits (Small, Medium, Big) and game type (Holdem, Omaha). At the game tables, you can customize the bet size, change the table background and turn on a 4-color deck. As for the tracking programs, they are prohibited.
PokerMaster
PokerMaster is a poker app for mobile devices that allows to create private tables for playing for real money.
PokerMaster users unite into clubs. Anyone can create his own table for a fee, and any member of the club can take a seat at the table. In turn, the private poker clubs unite into alliances in order to expand the quantity and quality of the game available to their members.
PokerMaster was created for an expensive cash games. The minimum limit is NL200, the maximum one – NL6k.
​The mobile client has basic settings:
filters in the menu;
four-color deck;
raise size settings.
Statistics are available for each player, namely the hand number, VPIP and PFR.
The game takes place inside the individual clubs to which the account is connected. You can see all active tables of the clubs through the "Discover" button. Club rules can differ, so you should read them before sitting down at the table.
UPoker
UPoker is a new mobile poker application that is rapidly gaining popularity among players. UPoker room has a variety of Holdem and Omaha limits, a lot of cash tables at any time. By the way, there are enough fish-players.
Unlike most mobile applications, the company has not limited itself to the Asian online poker market, which makes it possible to find clubs from many different countries in UPoker.
Much attention is paid to the software development, which has a user-friendly interface.
UPoker has its own characteristics compared to other poker apps. For example:
It is available in AppStore and PlayMarket.
In addition to standard Hold'em and Omaha, you can play 5-card Omaha, OFC (with Jokers), 6+. The room also has multi-table tournaments.
No straddles and antes.
No insurances and requirements for VPIP/ PFR stats (but VPIP requirements can be set in the table settings).
Red Dragon Poker
Red Dragon Poker is a Chinese poker room of a new generation. The application was launched in 2019 and quickly gained popularity both in China and abroad due to the software flawless operation.
In the lobby, you will see all available tables. Red Dragon Poker offers different types of games: No Limit Hold'em, Pot Limit Omaha, MTT, Short Deck and Push Fold tables.
​As for the rake, the poker room takes 5% from winnings at the cash tables. Tables are created for a predetermined period of time (usually 2.5 hours). Losers are not charged rake.
Red Dragon Poker client can be downloaded for iOS and Android devices.
Spartan Poker
Spartan Poker is India's most recognizable poker brand. This poker room sponsors the Indian IPC series of poker, as well as offers a number of major MTT series and attracts local professional players. Satellite winners can take part in offline events organized by the company.
In Spartan Poker app, you can play Hold'em, Omaha, Chinese Pineapple Poker, Sit & Go tournaments, as well as a number of other formats and games. The official website allows you to download the room to mobile devices on iOS and Android operating systems.
By the way, Spartan Poker uses very popular software called Connective Games, which is one of the market leaders. The game client is stable, contains all the necessary functions and filters. The tables feature crisp graphics and easy-to-read four-color decks.
Asian Mobile Poker Rooms
Applications with private clubs, such as MoPoClub, PokerBros, and ClubGG, make a big stir in the market. Their main difference from traditional platforms is that absolutely all financial transactions go through agents (mediators).
ClubGG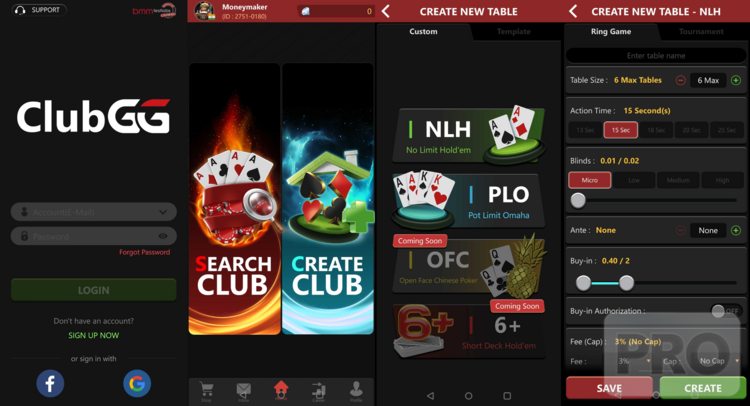 ClubGG works as a standalone mobile app. By the way, to play poker through this app, you need to create a separate account, as your GGPoker account has nothing to do with it.
ClubGG app offers hand history overview, emojis and other elements. The gameplay and animation is very smooth, as well as can be expected from all GGPoker products. Security is an important factor to prevent fraud. ClubGG has the functions of limiting the same IP addresses, GPS tracking and many others.
PokerBROS
PokerBROS software is at the high level and it offers a user-friendly and intuitive interface. The high-quality graphic design and ample opportunities for customization is a distinctive feature of the mobile client.
The app has iOS and Android versions that can be downloaded directly from the App Store and Google Play. Due to the fact that PokerBros was created as a mobile app, the players got opportunity to share tables with amateurs from all over the world. As a result, the playing field is very soft.
The most popular disciplines include NL Holdem, Omaha (PLO, PLO5, PLO6, High/ Low), MTT and Chinese poker.
MobilePokerClub

Since 2008, MobilePokerClub official website has been offering its users to download application to mobile phones for free. The uniqueness of the poker room is that it initially has taken a focus on users of mobile devices. MobilePokerClub was one of the first to release functional versions of the program for various phone models. Due to this fact, the site has gained immense popularity and continues to keep many players at their tables.

Hundreds of thousands of users prefer to download and play at MobilePokerClub, because of a number of advantages, for example:
The welcome bonus applies to the first three deposits;
High-quality support responds very quickly and tries to resolve any issue;
Fast withdrawal within three hours;
MobilePokerClub applications can be installed on almost any mobile devices, including outdated models;
Rakeback up to 30%.
​Currently, the poker room provides its software for the following mobile phones: Android; iOS; JAR devices; JAD devices; Windows Mobil; Windows Phone.
Each user will be able to find a version for his mobile phone on the official website.
Downloading and Installing Mobile Poker Game Client
Playing poker on mobile gadgets is fun and easy. However, you won't be able to download such programs in the usual way, that is through Google Play or App Store. Most real money apps are prohibited in these stores.
Also, bear in mind that using unknown and suspicious sites to download poker clients can lead to unpleasant consequences. For instance, you can install virus-infected or spy tracker software. You should use only official resources or direct links received from the selected room's support service.
General process of downloading and installation won't cause any difficulties and is more or less the same for all poker platforms. Just a few steps and you can launch the application to play your favorite games from your smartphone or tablet.

Step 1
Having decided on a poker operator, one needs to head over to its official website. In order to surely open the original portal (and not a phishing one), feel free to follow the links given in our reviews.

Step 2
It's time to look for the mobile poker section. Rooms usually offer to install software on the homepage or in the footer.

Step 3
Next, you need to click on the "Download" (or alternative) inscription/button or scan the QR code.
After that, download the appropriate version and install it like any other program (according to your OS).

Step 4
Register, log into the system, and join your preferred game. Seasoned players advise using computers to create an account, as this is a little easier to do (but it's up to you).
Game clients can request permissions when installed. This doesn't threaten your gadget and is only necessary to properly install the application, otherwise, the mobile device can block access.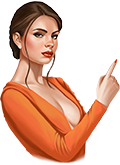 One more thing to keep in mind
Before downloading poker for Android or iOS for real money, you need to familiarize yourself with the minimum system requirements of the client (processor frequency, video card, RAM, etc.) and make sure that your device meets them.
Best Poker Apps to Play
Online poker on your mobile has never been as close to you as it is today. Unlike desktop clients, iPhone and Android poker apps allow you to enjoy playing tourneys and cash games around the clock, anywhere and anytime. If you lead an active lifestyle, portable applications will be simply indispensable.
The online market is packed with offerings, but not all of them are worth your attention. At the same time, it is impossible to advise a single operator, as there is no one-size-fits-all software and much depends on individual preferences. Our ranking will help you choose the most suitable option for mobile poker.
FAQ
💎What's the best poker app for Android or iPhone?
There is no specific answer to this question since much depends on players' personal preferences and needs. Amazing graphics and excellent animation aren't the main things for some people; while others are persistently looking for an app offering the usual payment methods but the games provided remain out of their focus. And there can be many combinations of similar examples...
But we advise you to pay close attention to licensed poker rooms with lasting reputation. As a rule, such companies primarily care about players and their needs, releasing first-class & no-bug mobile software and constantly updating it. This group, among others, includes GGPoker, PartyPoker, and 888poker.
📲How do I start playing on a poker app?
The first thing to do is choose a reliable platform that provides a classy mobile client. Feel free to check our list of the best online poker sites to surely select a licensed and trustworthy one.
Download the appropriate app version (in terms of OS) and install it on your portable device. Sign up with the poker room or use your data to log in if you already have an account on this site. Go to the cashier, top up your account with some money, and pick a tourney or a cash table of the desired limit. Enjoy your play!
👬Which real money poker app has the most players?
According to Pokerscout.com, which tracks popular poker rooms' traffic, the GG Network skins (GGPoker and Natural8), PokerStars, Partypoker, 888poker, and iPoker platforms (for example, RedStar) regularly fall into the top.
When registering and playing with these brands' apps, you can count on active action both day and night. Most of the sites listed above are aimed at hobby-type players, and soft field allows you to make good profits even without third-party services use.
📢Where can I download online poker apps for real money?
Most real money applications are not available in the Apple Store and Play Market. It is safest to download software on the poker brand's official website or contact its customer support service and ask for a direct link to download the installation file (don't forget to specify your OS type). The site administration sometimes leaves such links via email, so it's worth checking your inbox.
We do not recommend searching on Google or any other search engine, as there are many fake, phishing links on the network. There's a big danger of downloading malware and losing your money forever.
🤷Can I play poker on my mobile device without an app?
Yes, one can play real money games via mobile browser, but not in all rooms. For example, GGPoker and PokerStars do not currently support a web app.
Poker room's browser interface, as a rule, duplicates desktop and mobile applications, but in some cases, its functionality may be limited. Both real and play money modes usually apply; auxiliary software is not compatible with web clients.
🔎Are there any iPad compatible poker sites?
Yes, major poker sites offer their users the opportunity to play real money games on iPad, a tablet computer developed by Apple.
Installation takes just a few minutes, following which you can play cash or MTT at any convenient location. Before downloading, however, make sure your device meets the minimum system requirements, otherwise, the software won't work properly.