Best online poker sites for US players
If a player is interested in the best online poker sites for US players, then finding quality sites is not so difficult. In America, poker is very popular, it is not for nothing that it is called the birthplace of this game. Here, many play both online and offline. It is American players who lead the winning ratings in the entire history of the game, in the top ten there are such stars as Justin Bonomo, Eric Seidel, Phil Ivey.
But it is important to keep in mind that the rules and regulations differ from state to state. Therefore, it is quite easy to get confused in the choice, especially for a beginner, because he is afraid to make a mistake and choose the wrong place to start the game.
Therefore, we have collected and prepared a special rating of the USA real money poker sites. You will find in the selection only proven and reliable sites that you can trust. You can safely choose one of the sites presented here, create an account and try the game.
How our US poker sites online rating was made
Choosing a poker room is very important both at the start of a career and for regulars. For those taking their first steps in poker, the initial impression of the game can be decisive.
If the interface of the room is intuitive, there is high-quality support, there are no problems with verification and withdrawal of money, the poker player will want to continue his career. If there is little traffic in the room, the support service takes a long time to respond, and among the competitors there are toothy regulars who use third-party software, there will be no desire to continue developing in this area.
Since there are quite a few options to play online poker for money in US, future players need to carefully approach the issue of choosing a new site for registration. After a long and thorough analysis, we prepared our own rating of sites where American players can play poker for real money.
We analyzed the legality of resources and their licenses, found out whether they accept new players, read and studied the terms and conditions. For each poker room there is a separate detailed review with answers to common questions.
We divided our listing of the best sites to play online poker in US into four categories to highlight various groups of sites. We can recommend the first three groups for the game, but sites from the fourth category are presented only for familiarization.
| Category | Features |
| --- | --- |
| A | Top category with the best options for online poker for USA players. Real "whales of the market", each site is reliable and authoritative. |
| B | Not so big rooms, but with a positive rating. There can often be beneficial bonuses and a large number of freerolls. |
| C | Some exotic rooms or reservations are available in this category. Before registering, it is important to check whether players from your country are accepted. |
| D | These rooms are closed or on the verge of closing due to their unreliability, or have proven themselves to be unscrupulous and illegal (for example, not paying out money to players). We do not recommend registering and playing there. |
How to choose a suitable poker room
Thanks to our rating on this page every user can find out what online poker rooms are available in USA. But how to choose the best option from this extensive list?
For each player, there are certain factors that he pays attention to when choosing a room for the game. It depends on the level of the user's game, his habits, goals and aspirations, and on personal preferences for design and disciplines.
Some are looking for the best bonuses and freerolls because they want to build a bankroll from scratch and not have to invest large sums of their money. For others, an extensive tournament grid with large guarantees and good traffic at a convenient time are more important. Also others are looking for a site with the weakest competition, because they want to have an advantage over the field of their opponents and make money on it.
However, one cannot argue with the fact that there are fundamental points that are very important for everyone to focus on when choosing the best poker site for US players.
We will introduce you now to the most important criteria.
The commission that the room takes from all players, both at cash tables and in tournaments, is the most important factor influencing the amount of profit at the end of a session, day or month.
That is, theoretically, the lower the rake, the more profitable the game in the room. Why theoretically? Because the rake is not the only factor that affects the amount of profit. It also depends on the size of the bonuses, the strength of the field and the level of your skill.
Information on the size of the rake can always be found on the site of the room. If this didn't work for you, just write to the support service. You should always compare rooms by rake size taking into account the rakeback that you will actually receive on your working limit.
Traffic refers to the number of games in a particular room. It is usually counted in the number of simultaneously played tables at a particular limit. Tournament players evaluate the number of MTTs in the lobby and their characteristics (number of participants, fees and guarantees).
For a novice player who rarely runs more than 4 tables, the impact of this factor is not very large. But for grinders who play poker online legally in US on a regular basis on more than ten tables, this issue is much more important. On the other hand, the more choice of tables, the better this is for any player.
Also, when it comes to traffic, it is necessary to take into account the time of its peak indicators in the room. It must match your preferable session time. It is easy to estimate the number of tables in the room yourself. You need to log into the client at the concrete time and calculate the quantity of tables in the lobby of your working limit at the beginning and end of the approximate gaming session.

Did you know?
American poker player Justin Bonomo leads the world ranking of poker players in history. He has over $60 million in prize money. He plays online in US friendly rooms under the nickname "ZeeJustin".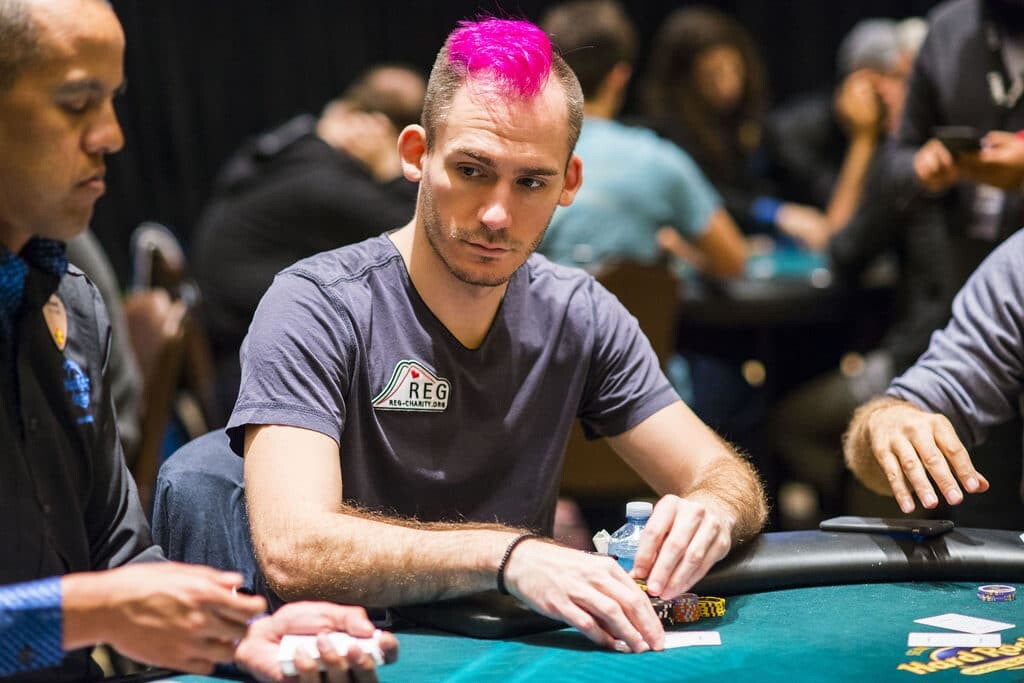 ​
If we talk about poker room software, its design and interface, then the personal preferences of each player are of great importance here. It is important that the site pleases the user (because they will spend a great deal of time together) and brings positive emotions.
In order to get an initial impression of the room's software a user can look for videos on Youtube or streams on Twitch. If a player already registered an account, he can try playmoney games first to get a personal experience in using the client of this room. And only then draw a conclusion about its pros and cons.
An important factor in evaluating the software of the American poker room is its support for the work of trackers (HUDs and so on). Somewhere they work directly, somewhere through special converters, but there are rooms that totally prohibit their use. The exact information about this can be obtained from our reviews or the support service.
Now even top rooms impose some restrictions on the work of trackers. At 888poker, for example, they work only at the fast poker tables. At Party Poker at regular tables, statistics are displayed only for the current session at the table. So, given these trends, it may be quite reasonable for a beginner to choose a room where the HUD is prohibited.
When a user has some concrete question or a problem, it is best to receive information directly from the room's support service. The speed of its work and the level of staff competence in a particular room is really important for the site's reputation.
It's good if the support of the poker room USA can be contacted via chat. Usually, this allows a player to resolve all issues quickly and easily.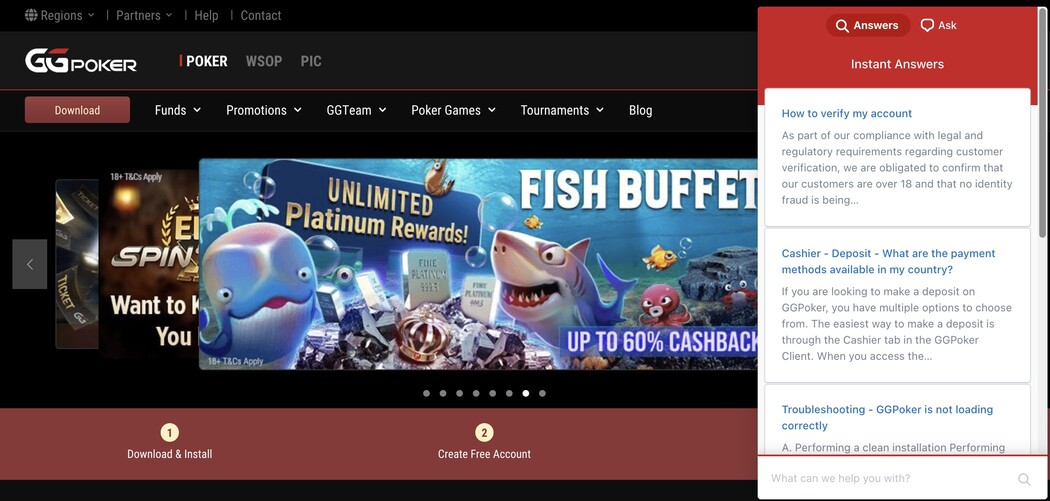 ​
A vital criterion for comparing poker sites. A user needs to find out not only whether the room supports his preferable payment system, but also what are the conditions of all the transactions through it (limits, terms, fees and commissions).
Some rooms have quite a lot of rules and laws related to deposits and withdrawals of funds, which you can find out about in the Terms & Conditions on the website or, again, from the support service.
The most subjective factor when evaluating a room, but it is very often used by players. It is believed that most of the strong regular players at the tables can be found in those USA poker sites that provide good rakeback conditions, with full support for trackers like HUDs.
On the other hand, at low stakes, even in these rooms, there will always be a lot of weak players, and local regulars will have a lot of leaks, because of which they cannot conquer the higher buy-ins.
There are a lot of reviews for almost all rooms on the web, and the opinions of other players can help you quickly form a general idea of the room and get you interested (or vice versa).
It is worth listening only to feedback that was made by experienced players who have gone through more than one room. This happens because an inexperienced beginner can often become disappointed in the room after a couple of offensive losses and immediately write an angry review about the site (which will not show an objective picture).
Online poker USA: how to start
Every professional once took his first steps in his career. To make it not so scary to start, we have prepared a short step-by-step instruction that will help you go through all the stages and start to play poker online in USA.

Step 1
Study the legislation of the state and a list of the proposed rooms. Read the reviews of the players. Determine the poker site (our rating of online poker real money USA legal rooms may come in handy).


Step 2
Pass the registration process (be sure to indicate reliable data!). If possible, go through the confirmation of the account.


Step 3
Study existing bonuses and promotions for new players. Select a suitable payment system. If you want, make the first deposit (only from your own payment funds!).


Step 4
Try various games and choose a profile discipline. Do not forget about the theory and about the constant work on the game (forums, analysis in poker programs, communication with poker friends, watching teaching videos and professional streams will help).

Why choose one discipline when there are so many interesting poker formats out there? Why can't you play according to your mood every day? Of course, it is possible, no one limits the desires of the players. However, for those who are determined to play professionally, we recommend that you make a choice and improve your skill in a particular type of poker.
If you are not afraid of difficulties, then you can try to make your main activity not the most popular type of poker (that is, no-limit hold'em), but choose something else, more unique and less common. It can be cash pot-limit Omaha, Chinese poker, Stud hi-low. So you will have fewer competitors and a higher chance of success. And the best advice is to master all available poker formats and try to play mix games.


Interesting fact!
The $50,000 buy-in event called The Poker Players Championship is held every year at the World Series of Poker in Vegas. This is a mixed games tournament and winning it is considered one of the most prestigious titles in the world. Unofficially, the winners of this event are called world poker champions.

Final thoughts
Many gamblers wonder are there any legal online poker sites for US players. America has often been the scene of major events for poker in general, from the great poker boom after Chris Moneymaker's victory, to the complex aftermath of Black Friday, to the biggest World Series events in Vegas with broadcasts around the world.
Now the situation with online poker in the US is improving, more and more states are choosing the path of legalization. Many rooms accept American players without any problems and offer them comfortable conditions. If earlier the most popular option was reservations and poker applications (sometimes not very reliable), now there are quite a lot of proven and worthy options for registering and playing.

FAQ
🎯 Is online poker legal in the US?
Yes, online poker is legal in certain states that have specific rules and regulations on the subject (for example, Nevada and Delaware). There are more and more such states over time, as it is more profitable and easier for the government to take poker under its control than to ban it. If the state does not have legislation concerning the legal status of poker, then it falls into the so-called gray zone. That is, if users register on offshore sites and play there for real money, technically they will not violate the law or be subject to any liability. But also these sites are not liable and players play at their own risk.

💸Can you play poker online for money in the US?
Yes, playing online poker for real money is not against US law. It is important to meet the requirements of the site (for example, age over 18 or 21, depending on the specific resource). It is also important to adhere to the rules of responsible gambling. Even if you choose to play a site that is not on the lists of officially allowed in a particular state, this will not be a violation of the law. Since only this site and the organizers of the games can have problems, and not its players. However, we recommend choosing proven resources with good reviews so as not to risk your own finances.

💵How to play online poker for money in USA?
To play online poker for money, American players need to take some steps. To begin with, it is worth studying the legislation of your state and see the lists of permitted and legal poker rooms. Then you need to choose a site based on basic factors (license, field strength, promotions, and so on) and create a personal account in it. After that, you can make a deposit to the account, choose suitable games and limits and try the game. It is important to play according to your bankroll and approach the process responsibly.

💡 Where can US poker players play online?
A game of poker on the Internet for players from the United States is a rather complicated question, since legislation and practice often do not quite coincide here. Only in a few states, poker has a specific status and for them you can find detailed lists of permitted poker sites. However, players from other states can also play poker for money without violating the law. We have formed our own rating of rooms that accept American players and which are reliable playgrounds for the game. Among such sites, such popular resources as 888poker, GGPoper and TigerGaming can be named. If you are interested in registration in a different room, and you cannot find information about whether it accepts players from the USA, you can always ask such a question to the support.