PokerStars canceled major tournaments due to technical glitch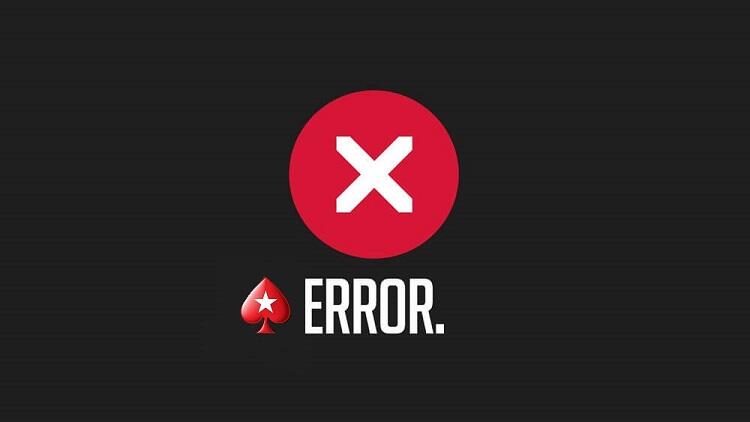 ​
Despite the excellent software and the introduction of advanced technologies, technical failures occur at PokerStars from time to time.
Yesterday, Stars suffered a massive crash of a technical nature, resulting in a large number of tournaments being cancelled and some cash games being stopped. PokerStars Support announced the news on its Twitter page. It was pointed out that the team was working to get the game back on track as soon as possible.
Read also: Active waiting lists at PokerStars: how does it work?
Just an hour after the announcement, Team PokerStars tweeted some new information stating that they had been forced to cancel the paused tournaments. They also added that the participants would be compensated in accordance with their Cancellation Policy.
In particular, those technical glitches led to the cancellation of the $109 tournament with a $1 500 000 guaranteed prize pool that was carried out as part of the Bounty Builder Series. There were 16 052 entries recorded in the event.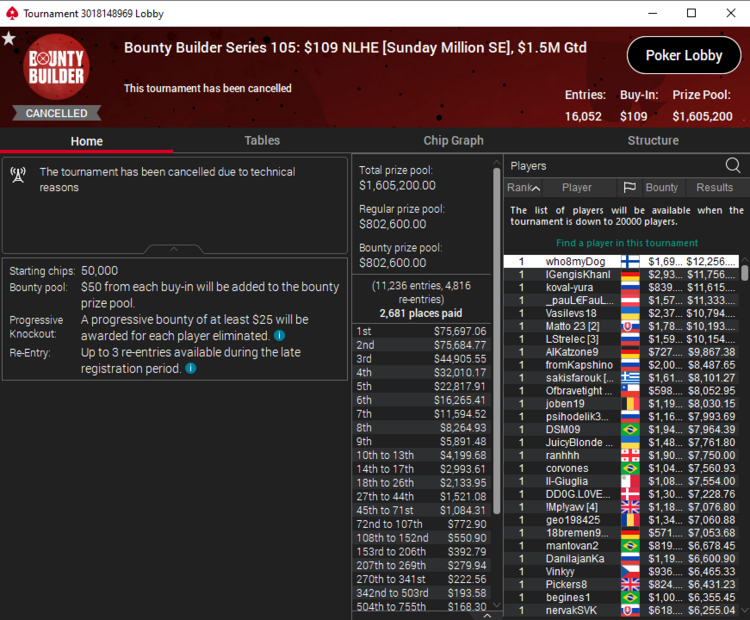 ​
According to the Cancellation Policy, the Stars players were refunded their buy-ins and rebuys, and the tournament prize pool was distributed among those who entered the prize zone. Besides, the players received bounties they earned for knocking out opponents of the game.
PokerStars Support also added that they were investigating the cause of the failure in order to eliminate the flaw in the game servers.