PokerStars failed to pay players $90K in a high roller event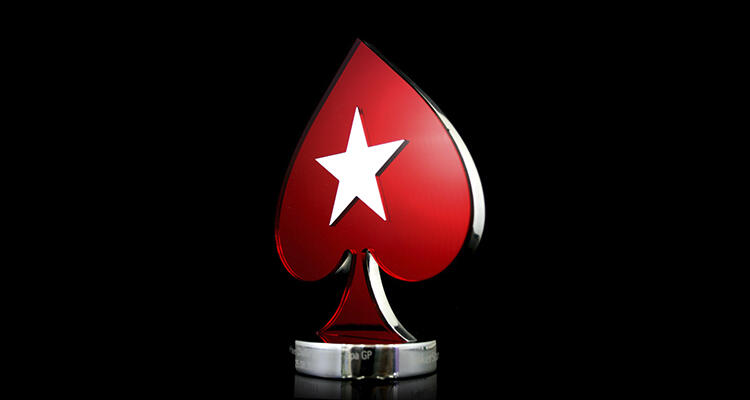 ​
Last week, PokerStars was caught up with a serious malfunction, following which many tournaments were interrupted. In one of them, there was an unpleasant story related to the participants' payouts.
$55 000 disappeared from the guarantee
In the high roller event for $5 200, 89 entries could not cover the claimed guarantee of $500 000. The tournament was interrupted at a time when there were 11 players left in the game, and, for some reason, Stars decided to pay out $445 000 instead of $500 000.
One of the poker players informed about this on Twitter, having attached an appropriate screenshot: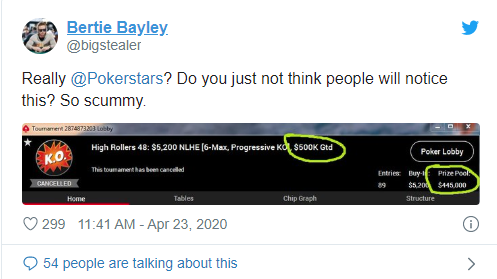 ​
At the time of the tournament cancellation, among the 11 finalists were such famous poker players as Sam Greenwood, Jorryt van Hoof, Talal Shakerchi and Pauli Ayras.
Read also: Patrick Leonard spotted a player at PokerStars who wastes money
Simon Higgins, who was leading the tourney at that point, was not happy about that situation, therefore, he immediately contacted PokerStars. Fortunately for Stars' users, the support service responded quickly enough: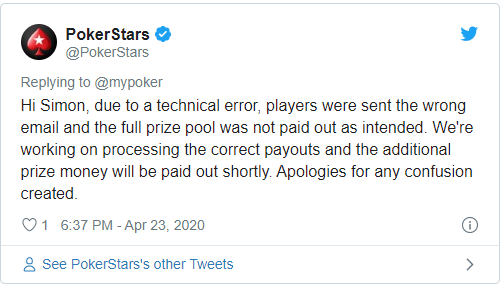 ​
Players didn't receive $33 000 bounty
The story with the wrong calculations did not end there. Besides, Sam Greenwood states that the players weren't awarded with the bounty prize pool in full: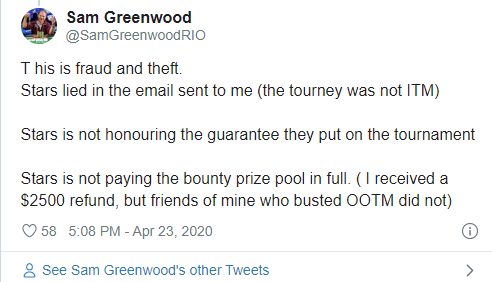 ​
Players who reached the ITM zone did not receive the full amount of bounty – $60 000, they were paid only $27 000 of the given amount. Thus, Stars didn't pay out players $90 000 ($57 000 overlay and $33 000 bounty).
It's looking like PokerStars will recalculate the prize pool and pay out players the correct amounts. One may wonder: if the players didn't notice mistakes in calculations, how would Stars behave?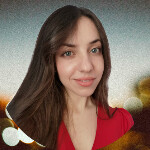 I've been working in the Cardmates team since 2018. Started playing poker the same way most people usually do – socially, with friends and fellow students. I adored those exciting poker nights but never thought my life would be connected with this game, even tangentially.