PokerStars MTSnG #1

What's up?) The game was great, I was very lucky, and maybe not much) I played MTSnG tournaments yesterday and I liked it, all the games were in a regular format, they are not fast, there is time to sit in them and think about solutions, in general, cool) I played them about 15 games, maybe it's not much, but the number of hands I got is quite normal, about 1200) besides, with a good win rate) I managed to win more than 10 bucks in them, I think it's a good start) Let me briefly show U what I won:
MTSnG for $1, 45max 😎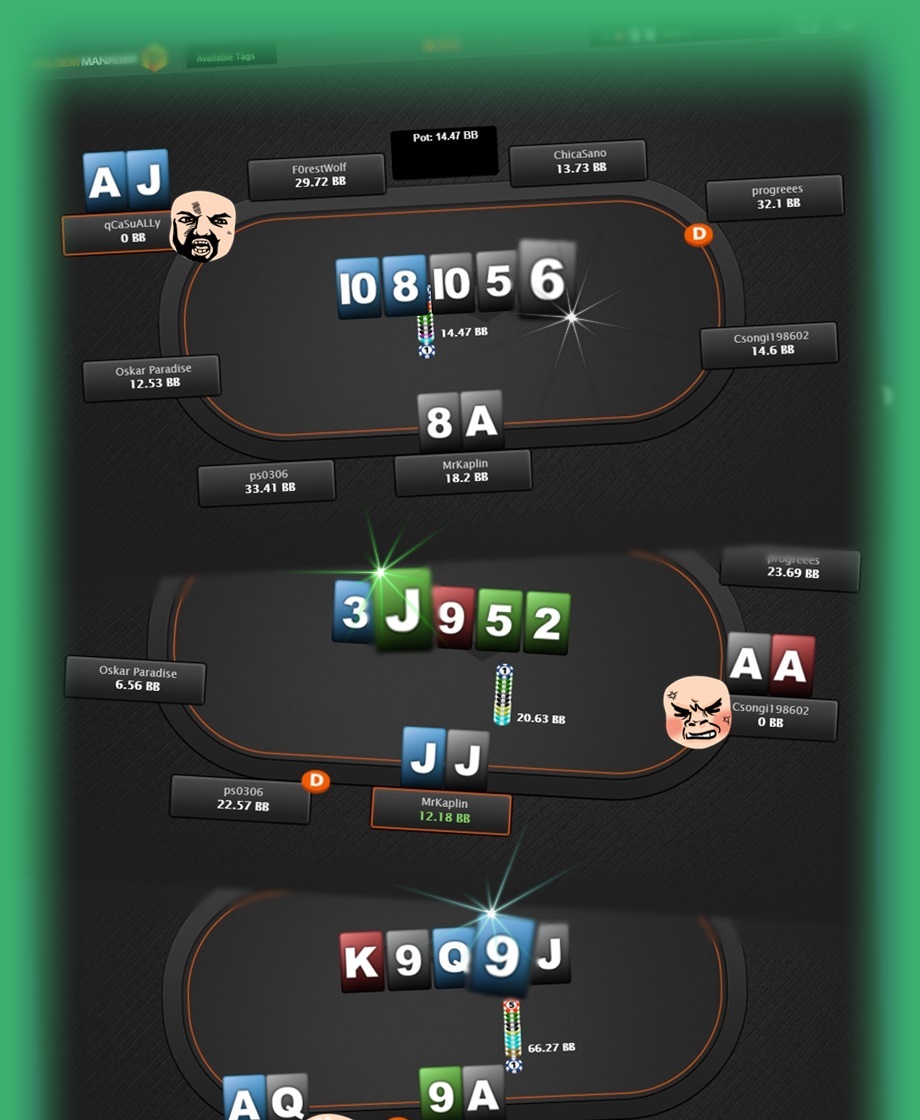 It was a fun tournament, to be honest, I didn't even notice how I got to the final. Well, as you can see, I was well-dealt cards at the final table) I mean, the texture of the board) HU was fast, did not delay the game for a long time)
MTSnG for $1.50, 18max 😎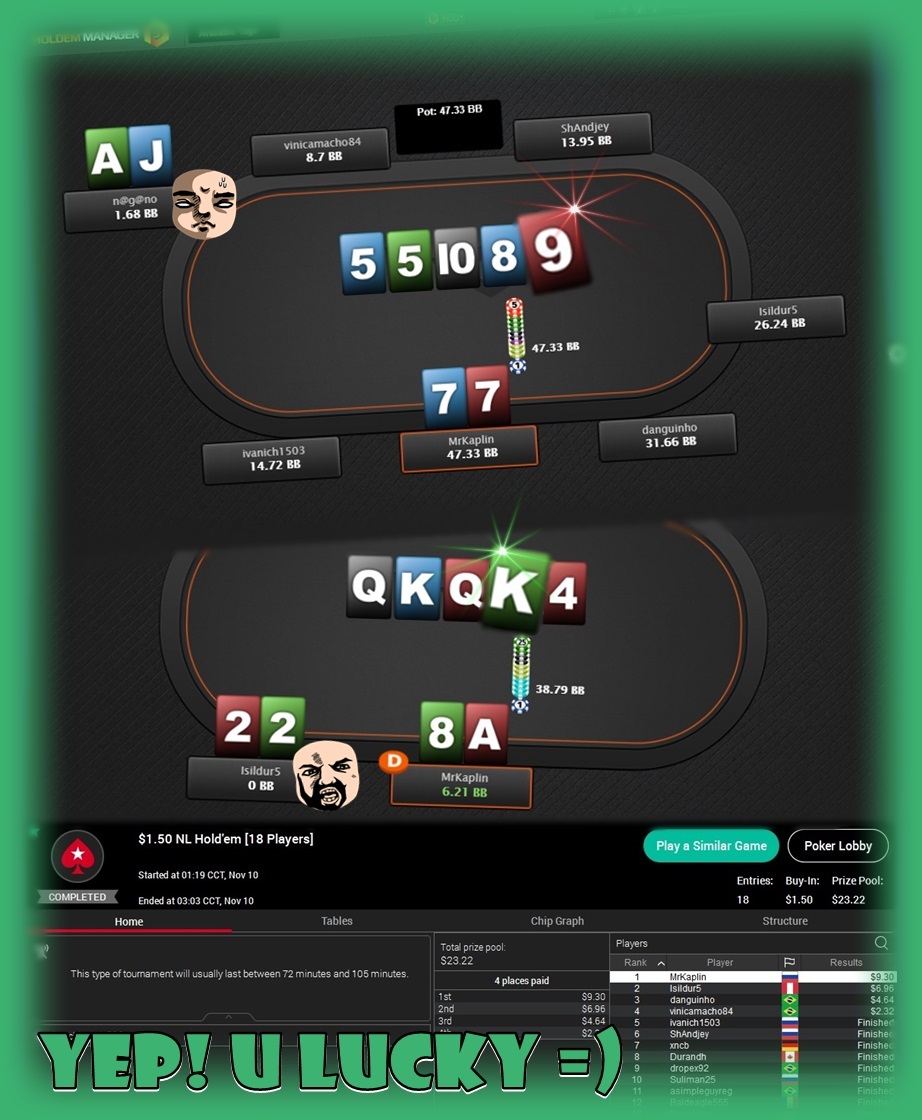 And in this tournament, the game was simpler, there was no need to rush too much, 2-3 won all- ins and you are already in the bubble stage, with a good stack) When I got into the money, I started pressure on short stacks, so I quickly found myself in the HU. And there we played for a very long time because my opponent was a tight player) But I won in the end, though not by chance 😏
And so, what happens in the end. I think I will continue to play these MTSnG tournaments, mostly on weekdays, and on weekends, I will try to win in tournaments where the number of players is much larger, and there is more prize money) Also, I took prizes with a smaller amount yesterday, but I didn't take a screenshot of them, there was a deep run in MTSnG for $1, 180max, but I left the game in 11th place, I was a little unlucky 😜 Okay, I'll finish up, I already have to play, bye!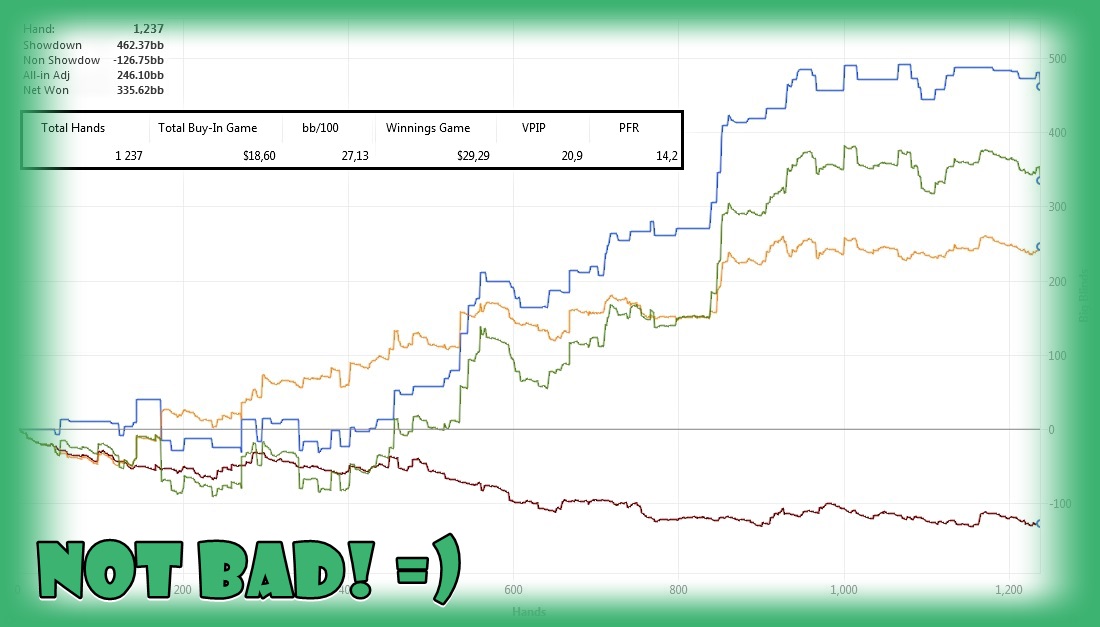 Overall rating of this post: