PokerStars Rake Structure and Rakeback

​
PokerStars has long been leading among poker rooms, for obvious reasons: generous bonuses, profitable rakeback deal, private freerolls with large guarantees, lack of HUD software prohibition, multi-tabling feature and much more.
Just like other poker operators, Stars take some commission for the services provided. PokerStars rake percentage and cap differ based on game type, stakes you play and skin. Thanks to their loyalty program, part of the paid rake is returned to a player. In this article, we'll look at how rake is calculated in the discussed poker room, as well as how the rakeback system works.
PokerStars Rake: Calculation and Structure
So, rake is a certain amount of money that the poker platform charges players for the possibility to participate in real-money games. Here commission is taken from each hand where participants reach the flop ("no flop, no drop"). Rake is calculated in accordance with a weight-contributed method that takes into account the amount of cash you add to the pot. For example, one player invested only $20 in the pot, and two others paid $40 each. Thus we have a $2 rake of the total pot. The first player will only be charged a $0.4 rake, while each of the remaining players who invested more money into the pot than you (as they played on later streets) will be charged a $0.8 rake.
What is the rake in PokerStars? Its percentage varies with the type of discipline, your play limit and the number of people involved in the hand. The figure cannot exceed 5 dollars per hand, and at the lowest stakes, it is only 30 cents. Detailed information on rake can be found on the official website of Stars or in our review of the poker room (follow the link at the beginning of this article).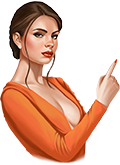 MTT enthusiasts, take note!
As for tournaments, rake is included in the buy-in amount. It is generally somewhere between 6 and 10%. For example, if the entry fee is $55 that means $50 goes to the tourney prize pool and $5 rake goes to the operator.

Complete Guide to PokerStars Rakeback
A bit of history: in 2017, Stars changed their rake back system and significantly reduced payouts in chests. After that, the poker room lost its leadership to GG Poker, and it was necessary to regain their positions.
New Stars Rewards program for loyal players
Since the beginning of October 2021, an updated user loyalty program has been running in the room. Now you can return up to 65% of the paid rake and tournament commissions: up to 25% through chests and up to 40% through monthly tasks. Here are the key details you should know:
To participate in the Stars Rewards program, log in to your account and click the "Start" button in the corresponding field in the "My Rewards" menu.
Players get 100 points for generating a $1 rake in any game format. It doesn't matter whether you play MTT, cash, Spin&Go or Sit&Go – you will still get some reward.
Each chest has a fixed prize size and points requirements to receive it. You have 30 days to open the chest.
Rewards are personalized and depend on the games you play most often. They include real money and StarsCoin, among others.
Users have 28 days to reach a new chest level.
After climbing to the silver level, a player can start completing missions. If you succeed, bonuses are awarded that need to be wagered.
Information on the current level can be found in the poker client (check "My Rewards" section).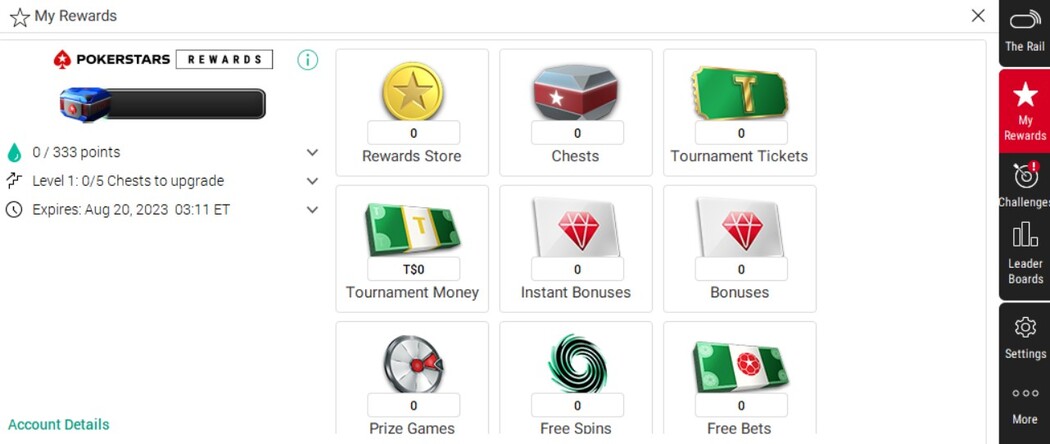 PokerStars Chests
In the old version, chests only allowed you to win random rewards and brought up to 4% rakeback. Updated chests offer fixed payouts ranging from $0.5 to $250, so even micro-stakes players can get between 15% and 25% cashback.
To move to the next-level chest, you must open a certain number of chests of the current tier. For instance, 5 blue and 5 bronze boxes are required to get a silver one. Next, you need to earn 2,850 points which brings $5 (this equals 17.5% rakeback). Full requirements are shown in the table below.
Chest
Payout
Rakeback %
Rakeback in monthly tasks

Points/Rake

Required number of chests to level up

Blue
$0.50
15%

Unavailable

333/$3.33
5
Bronze

$1.50
16%
935/$9.35
5
Silver
$5
17.15%

up to 40%

2 850/$28.50
7
Gold
$20
18.5%
10 800/$108
7
Diamond
$75
20%
37 500/$375
10
Black
$250
25%
100 000/$1 000
∞
How to earn Reward Points
The number of RP depends on what you are playing on the site:

Poker
For every dollar of commission paid in tournaments and cash games, players receive 100 points.

Online Casino
Reward point numbers depend on the type of online casino game. For example, one point is awarded for every $2 spent on live roulette. You can read more about it on the official website of PokerStars.

Sports Betting
As for ordinars (single bets), players receive 1.1 points for every $1 bet. Speaking of the express ones, 3.1 points are awarded for every $1 bet.
We note that bets made in a currency other than U.S. dollars are converted into $ at the average market rate. Players do not receive points for early sold bets, as well as for returned bets (coefficient 1). For example, you bet $10 on a sports event and cashed out $10. In this case, the points will not be credited.

Monthly Challenges
Poker players who have reached the silver level or higher can complete special monthly tasks. This allows you to earn additional rewards for the required number of points earned within 30 days.
The system determines point numbers and rewards individually for each user, taking into account their playing history. Every month, these figures can be different, and potential rakeback is from 10% to 40% of the amount of rake paid. Poker players receive 5 RP (redemption points) for every dollar they pay in rake.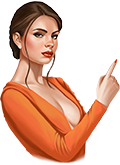 Did you know?
About 10 years ago, PokerStars had a SuperNova Elite status. Players who reached this level had access to the quarterly $1,000,000 GTD Freeroll, a personal manager, tournament series tickets, and earned FPP points that could be exchanged for anything, not limited to the poker room store.
Stars Rewards Program Pros and Cons
PokerStars' new loyalty program clearly has its strengths and weaknesses. Let's start with the advantages:
Chests have fixed payouts (previously rewards were determined randomly).
You have the potential to receive up to 65% rakeback in any poker format.
Rakeback is available to every player, even those who play at micro stakes.
The downside is that monthly challenges have rather tricky conditions. Most poker forum users report that the missions are difficult to complete. Due to this, you need to generate twice as much rake next month.
Final Thoughts
In general, the new loyalty program is more profitable than the previous one. But, it's not as good as the program that operated 10 years ago. In any case, an active user will always receive a decent rakeback %. The maximum possible percentage is 65%, but in fact, players get from 15% to 25%. Additional refunds depend on how you complete monthly missions, but not everyone is able to succeed. Stars do not disclose the criteria by which they determine the complexity of tasks, so there is a certain element of chance.

PokerStars
100% First Deposit Bonus
Make your first-ever real money deposit using the bonus code 'STARS600', and we will give you a 100% bonus up to $600. To claim the full value of the bonus, you can make up to three qualifying deposits in 60 days.
Alternatively, deposit using code 'THIRTY' and claim $30 of free play.
How the 100% First Deposit Bonus works
Once you've made your deposit, you need to earn redemption points by playing real money games. Unless stated otherwise, you will earn 5 redemption points for every USD $1 you pay in rake or tournament fees (6.5 points per £1, 4 points per CAD $1, or 5.5 points per EUR €1).
Every time you reach 180 redemption points we'll credit your Stars Account with $10 cash. You have four months after each qualifying deposit to earn all the redemption points needed to release your bonus.
You may only take advantage of one of our first deposit offers, but may be eligible for further deposit bonuses open to existing players. You can view any bonuses you have, alongside information on expiry dates, redemption point requirements and more, under the 'My Stars' menu.
Please note that redemption points will not be earned at pot-limit or no-limit tables with blinds of $5/$10 or higher, 8-game tables with stakes of $20/$40 or higher, or other limit games with stakes of $20/$40 or higher.

B

Not available for players from your country
FAQ
📌 How big is the rake at PokerStars?
On the discussed site, rake % depends on several factors:
poker discipline & format – NL Holdem or Fixed Limit games, cash tables or MTTs;
stakes you play – micro, low, medium or high;
number of participants in the hand – 2, 3-4 or 5+ people.
For example, it amounts to $0.50 at $0.02/$0.05 NLH table with up to 4 players involved, while at $3/$6 stakes it is $1.5. As for tourneys, rake is taken from entry fees (buy-ins).
💁‍♀️ Does PokerStars do rakeback?
Yes, the poker room has presented a new rewards program with increased cashback. Chests remain the backbone of the new system, but now they give a much more generous rakeback – from 15% to 25%, depending on the tier reached. There are 6 in total, and each level gives you a prize of a different value. The higher the level, the better the reward awaits you. Players have a chance to earn extra rakeback and raise it up to 65% by completing personalized monthly tasks (almost like in the good old days of the Stars VIP club).

💸 How much is a rakeback on PokerStars?
Well, here you can receive up to 65% cashback but the exact percentage depends on the amount of rake generated. Of these, Chests give from 15 to 25%, and an additional 40% can be earned by completing monthly challenges. Missions are available at the beginning of each month, so poker players have the opportunity to receive high rakeback on a regular basis.

The received cashback can be used without any restrictions at your discretion. Feel free to spend it on poker games, wager on casino slots or simply withdraw to your bank card or other means of payment.

You gave this material a grade 5 from 5: