PokerStars Cashier Not Loading: How to Fix This

​
Despite Pokerstars providing the opportunity to play for virtual credits (training mode), most poker players still prefer real money action. This requires that the PokerStars cashier, and in general their software, work properly.
However, Stars users often experience that the "Cashier" button is missing in the client program or it doesn't work for some reason so they cannot top up their account and play for real money.
This article reveals the causes of failure, how to fix everything and where to download the proper desktop app.
How to Explain PokerStars Cashier Button Missing
Poker players sometimes have an issue with displaying the Cashier button. Quite an unpleasant situation, especially when you need to replenish your balance so you can register for a tournament. And there may be several reasons:

Reason #1
You've downloaded the poker client on Pokerstars.net. The thing is that the ".net" skin offers software to only play fake money games and there's no way to switch to real money mode.


Reason #2
You've downloaded the correct app version, but the Cashier button disappeared due to a software malfunction.
Where to Download Full-Fledged Stars Software


Step 2
Click on the "Download" button.


Step 3
Now it's time to choose the download folder and complete client installation.

So you can switch to playing for real money poker & casino games this way. Note that you can also ask for PokerStars download links (Android, iPhone and iPad, Windows, Mac) from the room support team.

How to Fix PokerStars Desktop Cashier Issue
Users may encounter various issues when launching Stars Cashier, and here are the most common ones:
A grey image appears instead of the window.
You see an "Embedded browser error message - 7" error.
The "Deposit" button isn't working.
If any of the above scenarios reflects your current situation, you can try to solve the problem yourself. And your primary concern is to delete your desktop client cache.

Step 1
Open the File Manager on your computer.


Step 2
Copy % USERPROFILE% \ appdata \ local \ temp \ and paste it into the address bar at the bottom of the window.​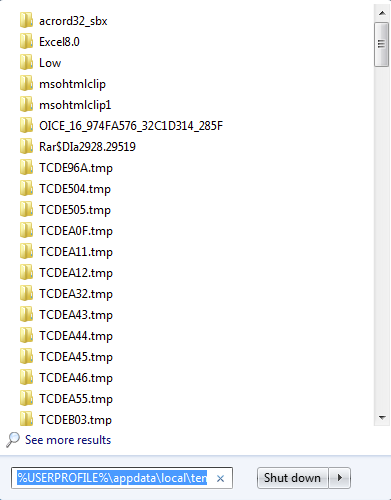 Step 3
Delete the PokerStarsBrCache folder.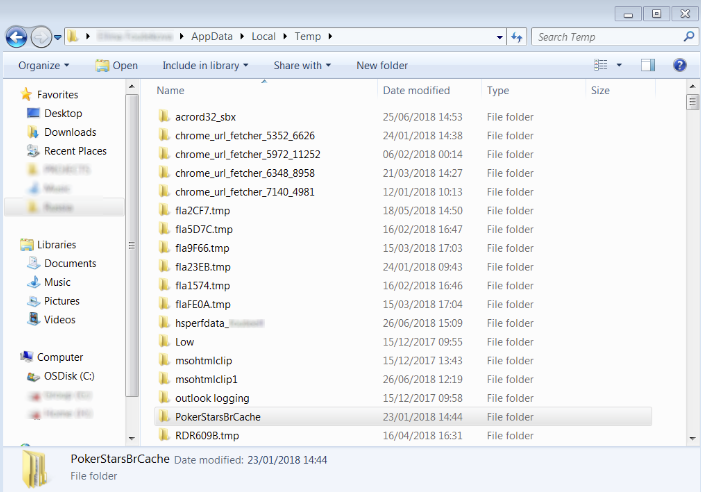 ​

Step 4
After that, run the poker client, log in to your Stars account and open the Cashier. The problem should be solved.

No "Cashier" button on Poker Stars
If the Cashier is not displayed, make sure you have downloaded the correct client version, that is, with real money games. If this condition is met, try to reinstall PokerStars.
The button was active but disappeared
If there is no Cashier button, although it was active before, there may have been failures when launching the poker client or when downloading software updates. To fix the problem, you can try restarting the desktop app or/and rebooting your computer. If that doesn't help, shut down the program and try reinstalling it.
The Cashier window may not load if your Internet speed is low. The button itself is visible, but nothing happens when you click it. In this case, you need to disable all programs running in the background to free up Internet traffic for PokerStars operation or contact your provider with a request to increase the connection speed or eliminate possible failures.
If you are still experiencing similar errors, we advise you to email PokerStars customer support at [email protected] and discuss everything with specialists.

PokerStars
100% First Deposit Bonus
Make your first-ever real money deposit using the bonus code 'STARS600', and we will give you a 100% bonus up to $600. To claim the full value of the bonus, you can make up to three qualifying deposits in 60 days.
Alternatively, deposit using code 'THIRTY' and claim $30 of free play.
How the 100% First Deposit Bonus works
Once you've made your deposit, you need to earn redemption points by playing real money games. Unless stated otherwise, you will earn 5 redemption points for every USD $1 you pay in rake or tournament fees (6.5 points per £1, 4 points per CAD $1, or 5.5 points per EUR €1).
Every time you reach 180 redemption points we'll credit your Stars Account with $10 cash. You have four months after each qualifying deposit to earn all the redemption points needed to release your bonus.
You may only take advantage of one of our first deposit offers, but may be eligible for further deposit bonuses open to existing players. You can view any bonuses you have, alongside information on expiry dates, redemption point requirements and more, under the 'My Stars' menu.
Please note that redemption points will not be earned at pot-limit or no-limit tables with blinds of $5/$10 or higher, 8-game tables with stakes of $20/$40 or higher, or other limit games with stakes of $20/$40 or higher.

B

Not available for players from your country
Final Thoughts
Problems with displaying Cashier on PokerStars are solvable, and you can fix them yourself without the help of support service agents. The basic rule: download poker clients – desktop and mobile ones – only on the official website of Stars.
Their software operates at a high level, so it's an unusual situation that Cashier crashes. This may happen during maintenance work, but the poker client is then unavailable. Wait until technical problems are eliminated and software work is resumed.
FAQ
💁‍♂️ Where is the cashier in PokerStars?
The Cashier button is located in the upper right corner of the desktop client window. If you are playing on your smartphone, first go to the "Account" section and then you will see the tab you need. Or simply click on your poker balance after logging in as this also opens the financial window.
❓ Why is PokerStars cashier button missing?
Without Cashier, players will not be able to manage their financial transactions and thus play real money poker. There are two main reasons why it is not loading on Stars.
First scenario: the button disappeared after software updates. In this case, try to reinstall the client program.
Second scenario: you've downloaded software on the ".net" platform, and it is not intended for playing real games (only for virtual credits). Go to the ".com" skin to get the proper app version.
You gave this material a grade 5 from 5: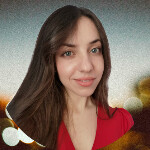 I've been working in the Cardmates team since 2018. Started playing poker the same way most people usually do – socially, with friends and fellow students. I adored those exciting poker nights but never thought my life would be connected with this game, even tangentially.