PokerStars with Cashier: how to switch to real money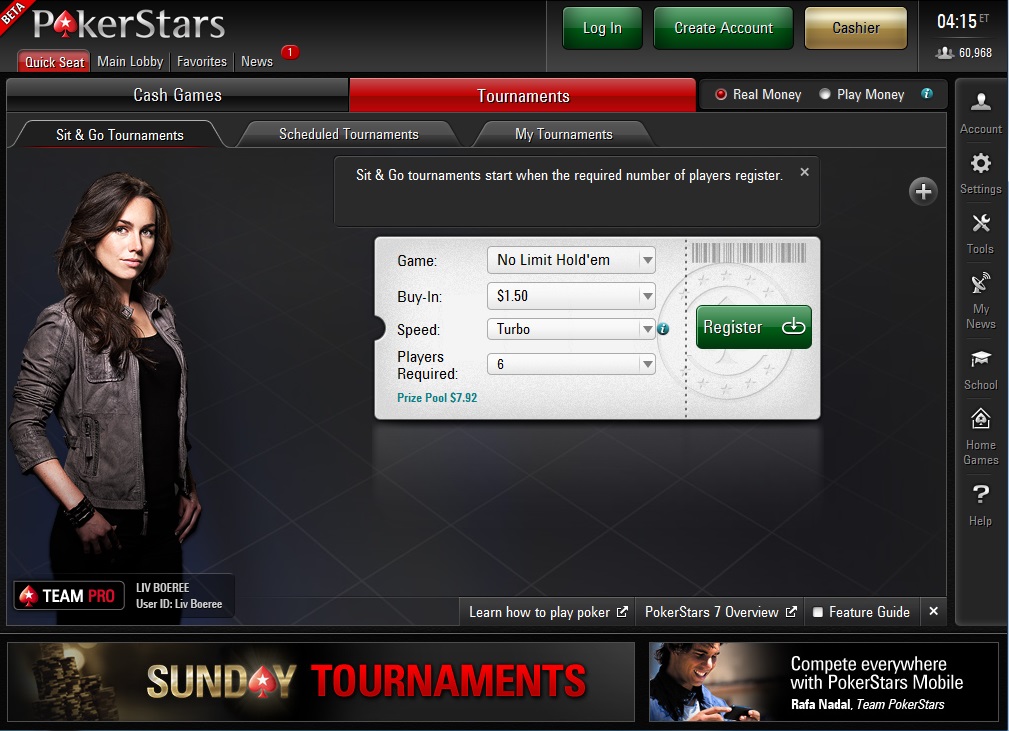 ​
If you see play chips in a PokerStars client, or you don't see the button with cashier, you need to do 3 simple things.
But first, let's find out why the players can face this problem.
Why are there only play chips at PokerStars without cashier?
You downloaded the client from pokerstars.net. There is a client with game for play chips on this site.
You downloaded a correct client, but the button "cashier" disappeared due to a glitch in the poker room operation.
Where can you download PokerStars client with cashier on PC and with casino?
As we have already mentioned, you should do some simple things:
Enter official site of PokerStars room or one of its mirrors.
Click on the button "Download", select the device for which you want to download the poker room.
Select the place for downloading and install the client.
This is the way which you can use for switching to the game for real money, and play not only poker, but also the casino games. Now you can play PokerStars for money.
What to do if the button "cashier" is absent
If cashier is not displayed, you need to make sure that you really have a client with a game for real money. If this condition is met, but the cashier is absent, reinstall PokerStars.
If cashier still doesn't work, check whether you made a mistake when installing PokerStars, or not.
It happens, that cashier button is still absent even in the newest client version. Try to download an older version of PokerStars.
FAQ
💲 Why the cashier isn't displayed in a PokerStars client?
The most common problem in this situation is downloading the client for play chips. In this case, the game for real money won't be available to you.
❓ Where to download PokerStars client for real money?
It can be done only from the official site pokerstars.com. Downloading from other sites can lead to the damage of your computer...
💁‍♂️ What should you do if the cashier button disappeared when installing a new version of the client?
Try to download an older version of PokerStars in order the button "cashier" will appear.