Post №29 Football.Betting. 1 game
Hello friends.
There will be only 1 forecast today. There was a lot of pain yesterday. "Real Madrid" and "Barcelona" lost in the same round, this has not happened for several years. "Arsenal" failed to score a goal. "Juventus" plays a draw.
Results for yesterday.
Napoli - Atalanta 4:1 (WIN)
Manchester City-Arsenal 1:0 (LOSE)
Getafe-Barcelona 1:0 (LOSE)
England. Premier League. Leicester City-Aston Villa
Enough of the results. There will be an interesting game today. "Aston Villa" shows excellent results, and in the last round she beat the champion ("Liverpool") with a score of 7: 2.
I think the teams can score a lot.
My choice, the total goals over 2,5.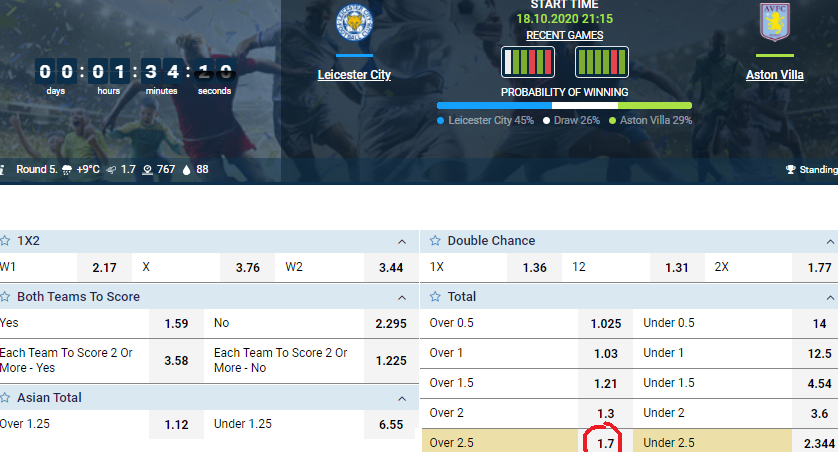 This is something incredible. Championship of Norway, always a lot of goals. 4 games, played 36 minutes and no goals. It is surprising.

Thanks for taking the time to my blog.
Good luck everyone and win.

Overall rating of this post: