Post №30 Football. Betting 2 games
Hello friends.
The Champions League is back. Today is the second day.
Bayern Munich-Atletico Madrid
"Bayern Munich" are in excellent condition, I see no reason that will prevent them from winning today.
In the first game I choice "Bayern Munich".


Red Bull Salzburg-Lokomotiv Moscow
I think "Lokomotiv" is underestimated. Excellent coefficient.
In the second game I choose "Lokomotiv Moscow" handicap 1.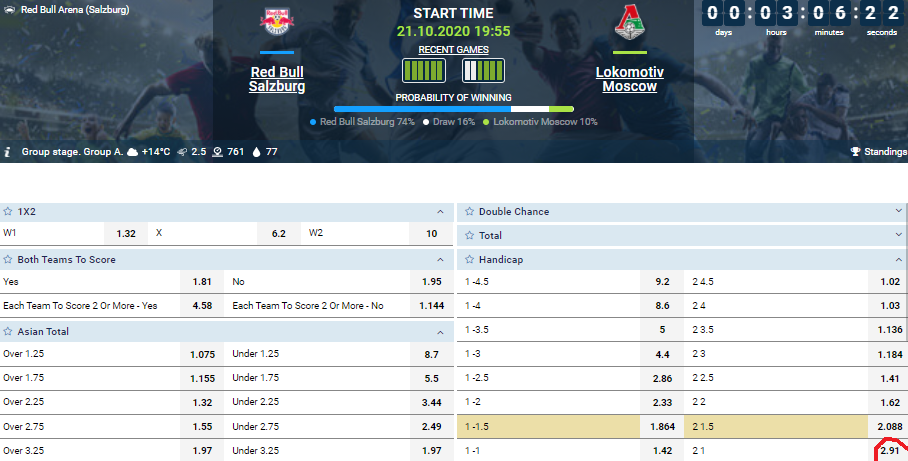 I made notes on the teams that are likely to win today. I will be for "Shakhtar Donetsk" today. They have a very strong rival.


Thanks for taking the time to my blog.
Good luck everyone and win.

Overall rating of this post: