Post №33 Football. Betting 2 games
Hello friends.
Italy. Serie A
Lazio-Bologna 1909
"Lazio" did not have the best start to the season, but after winning the Europa League I don't think they not won't win the this game.

In the first game I choose "Lazio".

England. Premier League.
Liverpool-Sheffield United
Champions, it's time to win and score a lot.
In the second game I choose "Liverpool" + Total over 2.5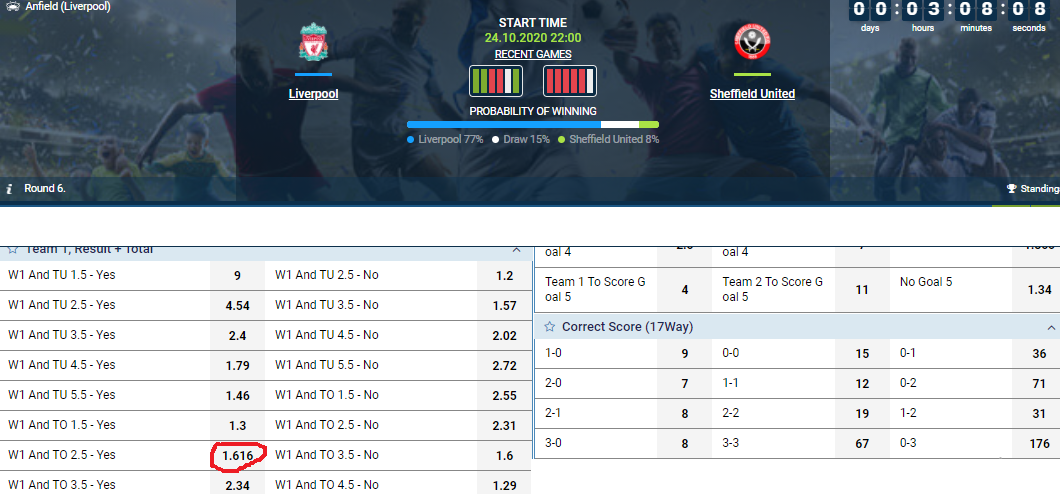 Results for yesterday.
Looks like I was in bad shape.

VfB Stuttgart-Koln 1:1 (LOSE)
Sassuolo Calcio-Torino 3:3 (LOSE)
Aston Villa-Leeds United 0:3 (LOSE)
///
Thanks for taking the time to my blog.
Good luck everyone and win.

Overall rating of this post: