Post №38 Football. Betting 2 games
Hello friends.
New realities are making their own adjustments. There are very few reasons why high-level games have been moved to other dates, the likelihood of the transfer is always very small, but not in 2020. A positive test for covid can make its own adjustments to the composition of the team and there simply will be no players left.
Champions League
Lokomotiv Moscow-Atletico Madrid
"Lokomotiv" Moscow looks very bad. At the same time, I think they will be able to score 1 goal.
In the first game I choose total goals over 2.5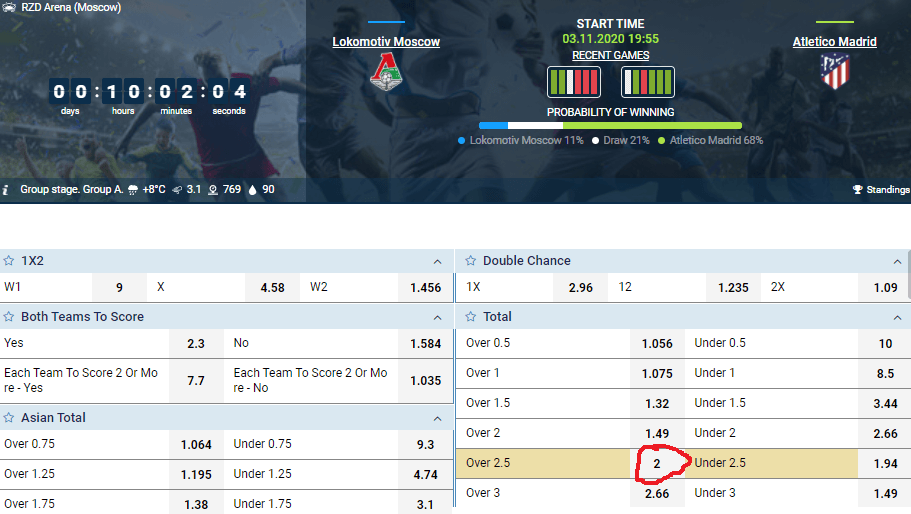 I think the final score will be 2:1 in favor of the guests, and for this outcome they give 7.5 odds.

Red Bull Salzburg-Bayern Munich
"Bayern" Munich this is a German "car". An excellent command structure led by Lewondovsky, this is his best season.

In the second game I choose "Bayern" Munich + Total over 2.5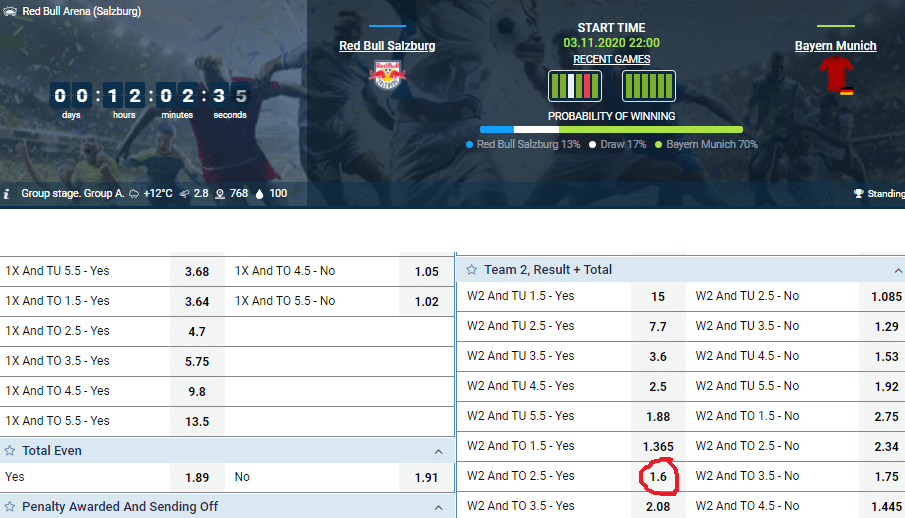 Yesterday I offered you to choose a game for the forecast.

I like to receive feedback from you. Let's set up a game. You give sports events, and I will try to make a forecast. Better to start with football.
Got one game from Julianna. (Barcelona - Dynamo Kyiv)
Let's see how I do the analysis.
Let's look at the composition of the teams. As I wrote above, the covid makes its own adjustments. This game was in question for transferring to another day. "Dynamo Kyiv" has players in isolation and juniors from the youth team will enter the field. It will be difficult for them against "Barcelona".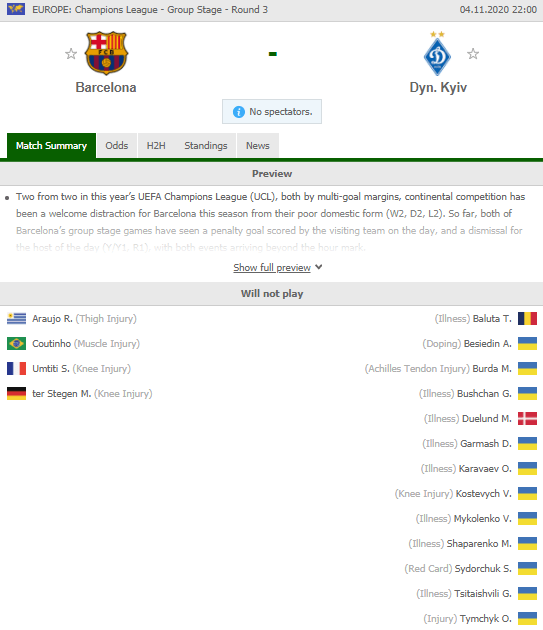 The odds for "Barcelona" to win are 1.1 and we need to find the best bet.
Let's see the last 5 games.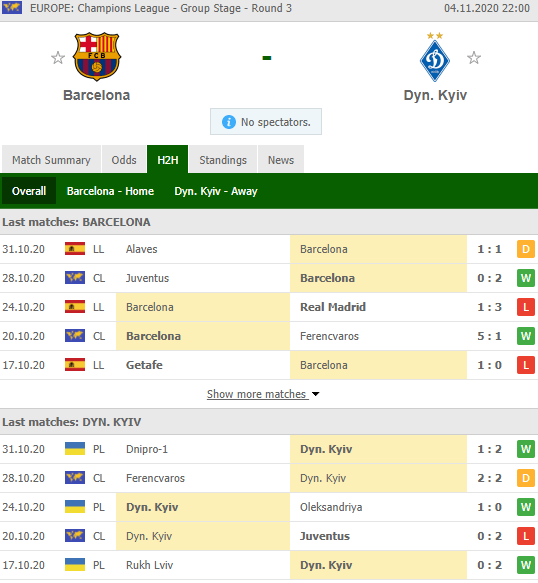 10 home games of "Barcelona".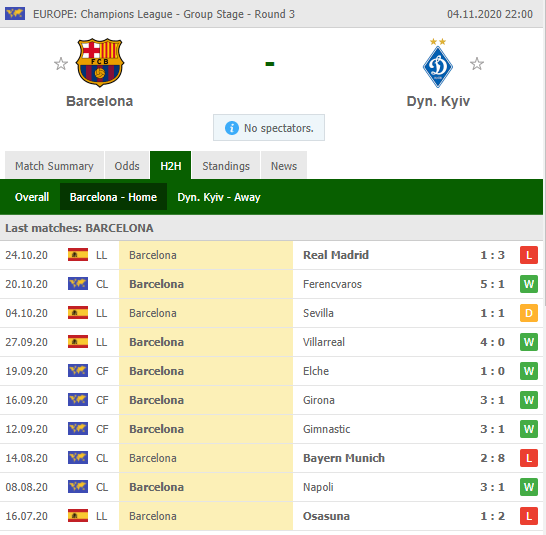 10 games "Dynamo Kyiv" away.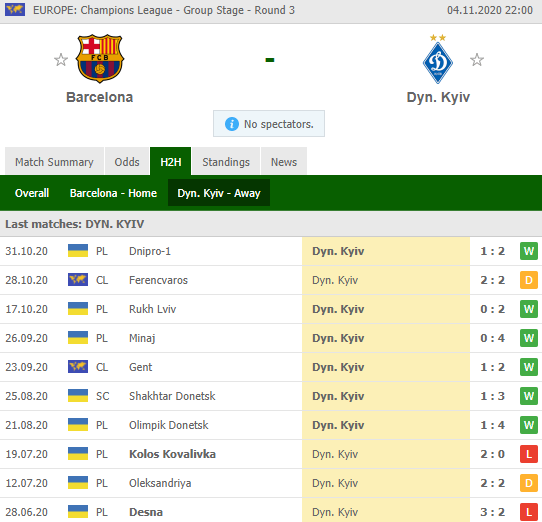 Champions League games and national championships are different.
The position of the teams after two rounds.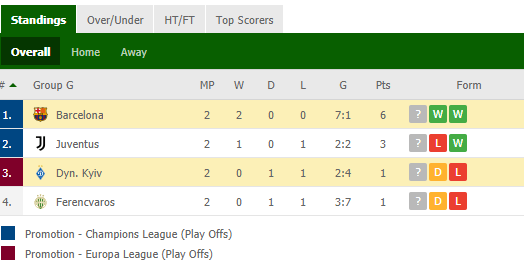 "Barcelona" plays attacking football and scores in the first half.


Let's see what coefficients offer.
Total over 3.5, odds 1.84 (This is the best choice for this game.)
I think there will be at least 5 goals in this game.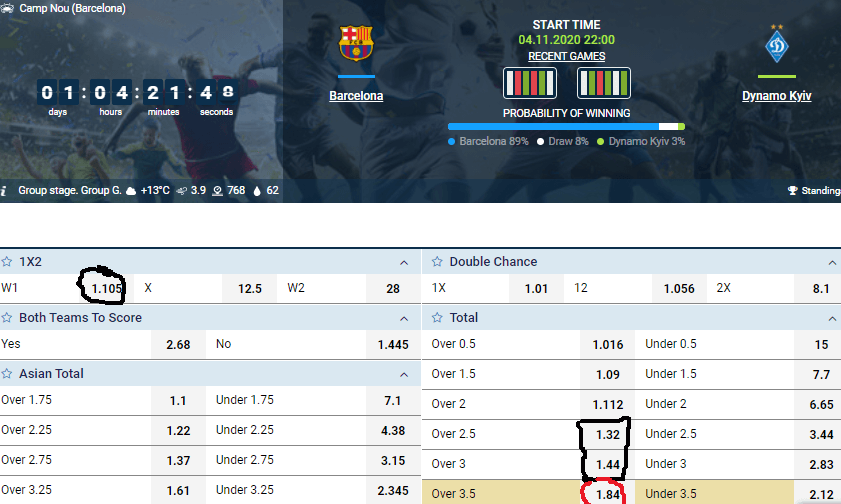 A month ago, the Ukrainian national team made a surprise and beat the Spanish national team, maybe, "Dynamo Kyiv" will make the same surprise.
///
Thanks for taking the time to my blog.
Good luck everyone and win.

Overall rating of this post: