Post №46 Football. Betting 3 games
Hello friends.
EUROPE: UEFA Nations League
Turkey-Russia
The last games of these teams ended in a draw. In this game, I also tend to this result, but I will try to choose the guests handicap 0.
In the first game I choose Russia handicap 0.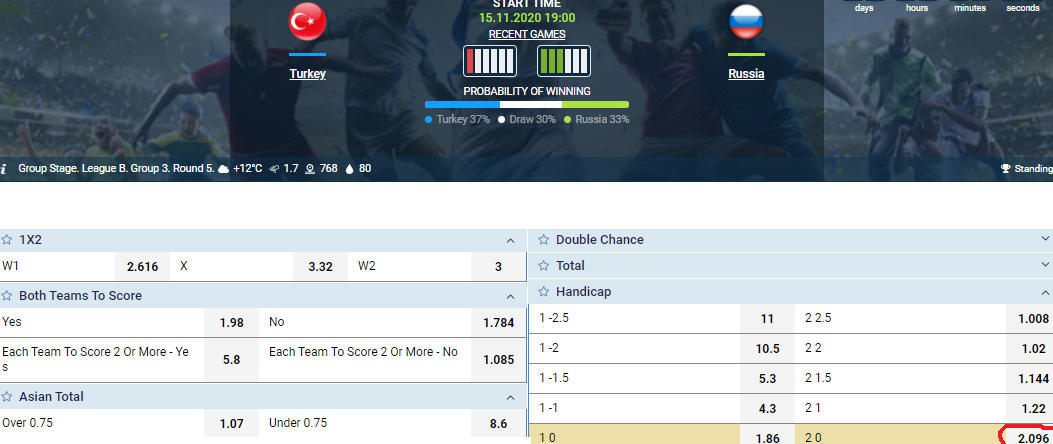 Italy-Poland
There seems to be doubt that Poland will score. They have Lewandowski, and he is always ready to score.
In the second game I choose both teams to score.


Belgium-England
Two teams with great forwards. They score every game. There is a problem for Belgium, England concede few goals, but I think at home they are able to score a goal.Two teams with great forwards.
In the third game I choose both teams to score.

Results for yesterday.
Germany-Ukraine 3:1 (WIN)
Sweden-Croatia 2:1 (WIN)
Switzerland-Spain 1:1 (WIN)
Portugal-France 0:1 (LOSE)
Probably Sergio Ramos read my blog, where I said that he can score with his head and therefore decided not to score 2 times from the penalty spot. 2 times, Carl.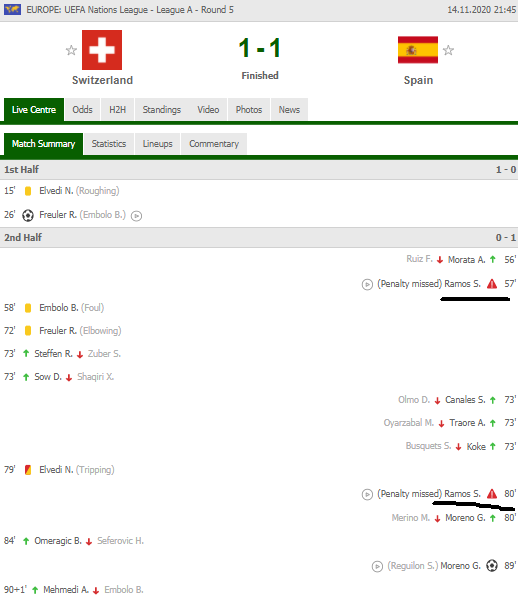 ///
Thanks for taking the time to my blog.
Good luck everyone and win.

Overall rating of this post: