Post №48 Football. Betting 5 games
Hello friends.
EUROPE: UEFA Nations League
Let's take today 5 games in which the teams claim to be the first in the group. When there is an opportunity to take a high place, teams are motivated.

Serbia-Russia
In the last game, the Russian national team was simply unlucky. If they win, they will take first place.
In the first game I choose Russian team handicap 0.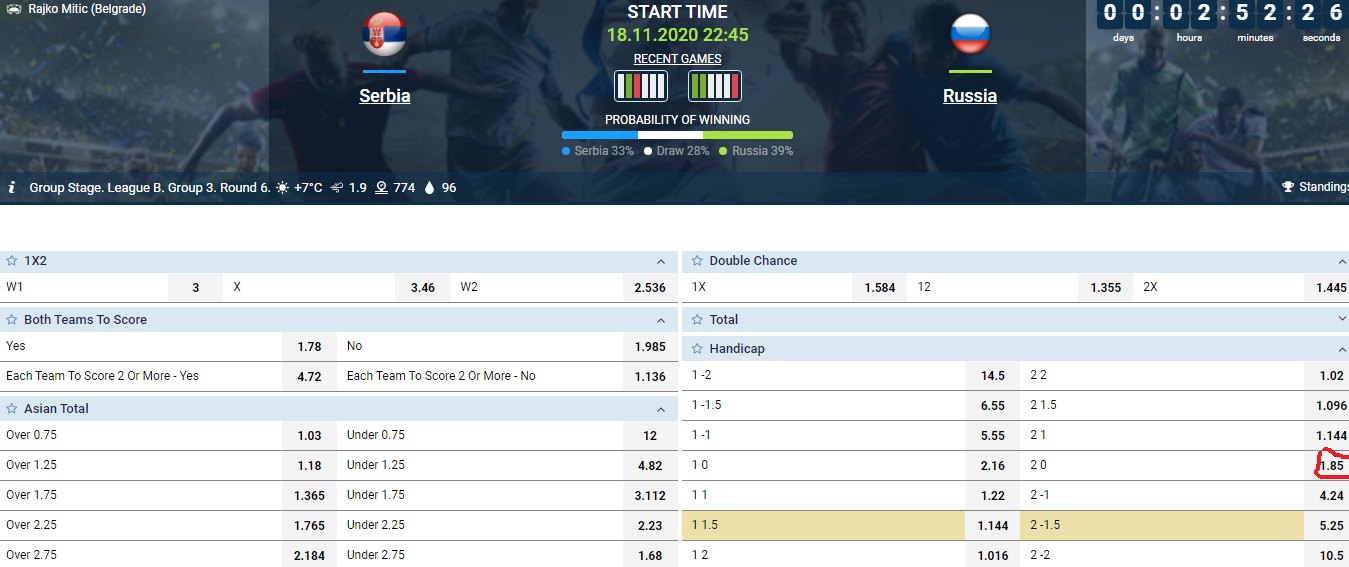 Poland-Netherlands
I don't think Italy won't win. In this game, few is decided, the game should have many goals, the main thing is that both teams score.

In the second game I choose both teams will score


Bosnia and Herzegovina-Italy
"Squadra Azzurra" wins and they take first place.
In the third game I choose Italy.


Austria-Norway
If Norway wants first place, 2 goals need to be scored, Austria will counterattack.
In the fourth game I choose both teams will score.


Greece-Slovenia
Slovenia will be satisfied with a draw, but Greece needs a victory.
In the fifth game I choose both teams will score.


Results for yesterday.
Togo-Egypt 1:3 (WIN)
Tanzania-Tunisia 1:1 (LOSE)
Spain-Germany 6:0 (LOSE)
The German car broke down. Was only 1 shot to the crossbar. Spain played great and scored beautifully.

Croatia-Portugal 2:3 (WIN)
Venezuela-Chile 2:1 (LOSE)
At night there were games with Brazil and Argentina, it's a regret that I didn't notice them.

///
Thanks for taking the time to my blog.
Good luck everyone and win.

Overall rating of this post: