Post №74 Football. Betting 3 games
Hello friends.
Results for yesterday.
Parma-Juventus 0:4 (Player to score a goal at any time - Cristiano Ronaldo) (WIN)
Nice-Lyon 1:4 (WIN)
Newcastle United-Fulham 1:1 (RETURN)

ITALY: Serie A
Sassuolo Calcio-Milan
"Sassuolo Calcio" is a not predictable team, but "Milan" is just awesome right now, I hope Ibrahimovic can play. I think both teams will score in the game, maybe already in the first half.
In the first game I choose "Milan".

Atalanta-Roma
Two teams that score a lot. Bookmakers give small odds on TO 2.5 goal, so I choose Roma with a handicap.
In the second game I choose "Roma" handicap 0.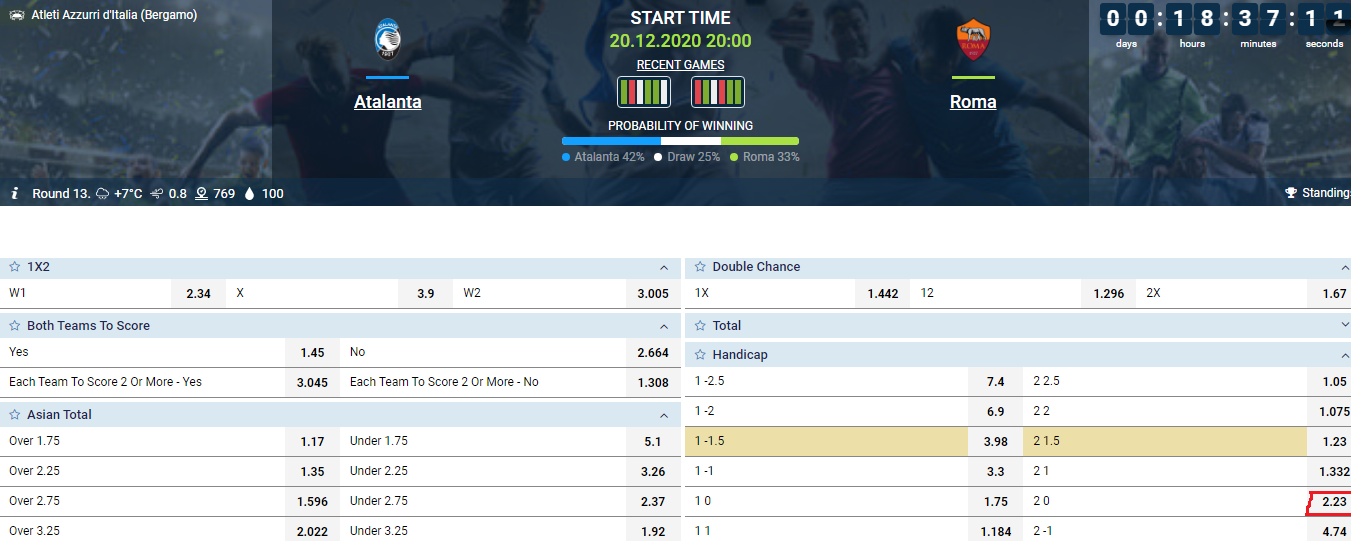 Lazio-Napoli
For me at the moment, "Lazio" is on the black list, but this is only for a win, I hope they are able to score and concede goal in this game.
In the third game I choose both teams will score.

Another game, that I like today.
Eibar - Real Madrid ( "Real" win with odds 1.6)
Great day, love it. Happy Birthday to me.

///
Thanks for taking the time to my blog.
Good luck everyone and win.

Read also
Post №73 Football. Betting 3 games
Hello friends. ITALY: Serie A Parma-JuventusCristiano Ronaldo has scored 10 goals this season. Dybala skips the game and the whole game will be built around CR7. This is probably ...