Private freerolls with Ian Simpson at Unibet Poker

​
In November, Unibet Poker provides a special grid of private freerolls that is available to all players of the room. Playing them, you have a chance to qualify for the event worth 25 euros and fight against Ian Simpson.
Ian Simpson is an Irish player who runs a popular poker channel on Twitch. Ian is also the Unibet Poker Ambassador and Irish Open 2013 champ.
The poker room regularly hosts €50 Simpson's Stream Freeroll. In order to enter it, you need to know a password that Ian announces during broadcasts on his Twitch channel. For your convenience, the password can be found in the Freeroll Schedule on the Cardmates website.
Within this free tournament, Unibet Poker gives away tickets to the step satellites to the Simpson's Stream €25 TICKET ONLY FINAL that takes place on November 20. It's impossible to pay a direct buy-in to play the tournament; you can win a ticket in the qualifying freerolls.
Ian Simpson will also try to qualify for the finals, so you can see him at the poker table during the freeroll. Don't miss your chance to play against the Irish Poker Open champion.
There are three types of tournaments that take place as part of this promo:
Simpson's Stream €50 Freeroll – you can find the password to enter it during Simpson's stream or on our website. Prize pool of the tournament includes tickets in denominations of 1 and 5 euros.
Simpson's Stream €100 Added – you can pay a direct buy-in or use the tickets for €1 and €5 you won. Prize fund of the event includes tickets denominated in 25 euros.
Simpson's Stream €25 TICKET ONLY FINAL – there is no direct buy-in; you can only enter this tournament after being qualified for it.
Simpson's Stream €50 Freerolls start time: 5:15 pm, 6:15 pm, 7:15 pm, 8:15 pm (UTC).
There are only four steps from the freeroll to the final tournament taking place on November 29. First, you need to win a ticket to €1 satellite; then, win a ticket to €5 satellite. The prize-winners of the €5 satellite will receive a ticket to the final day of the €25 tournament in which Ian Simpson will play. Good luck!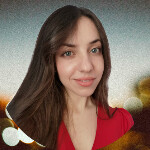 I've been working in the Cardmates team since 2018. Started playing poker the same way most people usually do – socially, with friends and fellow students. I adored those exciting poker nights but never thought my life would be connected with this game, even tangentially.