Prize pool of Anniversary Sunday Million reached the mark of $18.6 million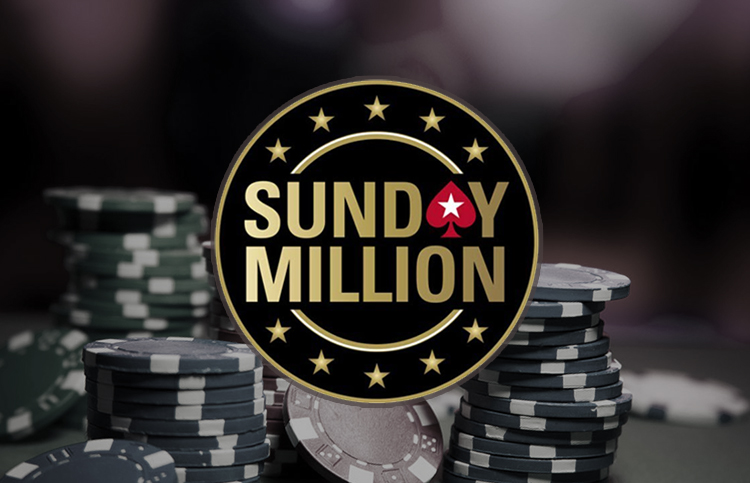 ​
The second day of Sunday Million Anniversary Edition finished and the final number of event's entrances became known. The event collected 60 898 players who made 32 118 re-entries (93 016 entries in total). This allowed to beat the tournament's huge guarantee by 1.5 times. The prize pool of Anniversary Sunday Million reached the mark of $18 603 200.
At the bubble stage, more than 70 players left the game almost simultaneously at different tables. The Canadian player under the nickname "ak1234111" had the shortest stack and as a result, he became a bubble boy.
13 319 players entered the prize zone of event, the minimum payout was $411.
Read also: Stars Group shares dropped significantly due to coronavirus
According to the results of Sunday Million second day, 91 players continue playing. Each of them will get at least $10 900, and the champion will earn $1 500 000.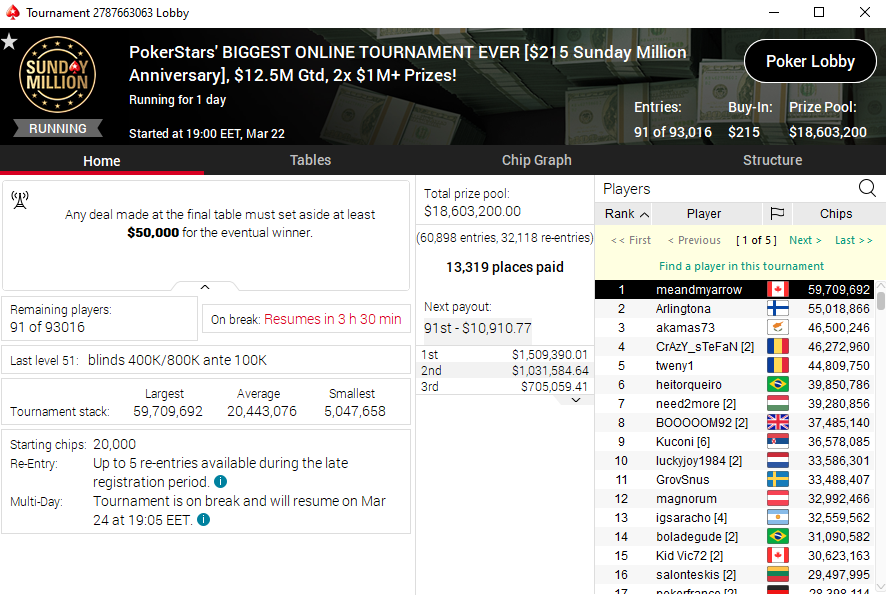 ​
At the beginning of the final day, the Canadian player under the nickname "meandmyarrow" is a chip leader (he has 59 700 000 chips = 75 BB). He is followed by the players such as "Arlingtona" from Finland (55 000 000 chips = 69 BB), "akamas73" from Cyprus (46 500 000 chips = 58 BB) and a couple of Romanian players – Stefan "CrAzY_sTeFaN" Piele Dragos (46 270 000 chips = 57 BB) and "tweny1" (44 800 000 = 56 BB).
The tournament will be resumed today at 17:00 UTC, and tomorrow we will find out the name of the champion.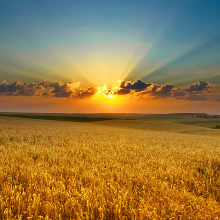 Cardmates journalist, news editor and translator since 2016. Specialization: poker news and review of events.