Programs for 888Poker

​
In modern realities, a professional poker player cannot show really profitable online poker game without any auxiliary software. In this article we will tell you about the programs for 888Poker – which are allowed and which are forbidden in the room. Unfortunately, at 888Poker there is no official list of programs that can be used during the game and that should not be used, so our article will be based on the User Agreement.
According to the User Agreement, the following types of programs are permitted:
Tools that provide basic advice on the game and information that may be useful to beginners (such as hand strength and pot odds, starting hand charts);
Software that calculates and displays game statistics and is designed to help the player systematize information that he already has access to as a participant in a game at a specific table (not including Snap tables);
Tools and programs that are made for convenience, but do not affect the game itself and do not give any advice (for example, an improved display, keyboard combinations and tools to improve visualization).
The prohibited software (according to the User Agreement of 888Poker):
Tools and services that allow players to conspire, for example, showing cards to each other;
Programs or websites that disclose and disseminate information about other players against their will, for example, game statistics and overall winnings;
Tools that perform any actions at the table on behalf of the player;
Tools or programs that collect information about other players at the tables in the absence of a player;
Tools or programs that provide advice on the game in real time based on the actions of other players at the table;
Programs or external auxiliary services that allow you to find a place at the poker table depending on your preferences or automatically determine your place at the poker table.
According to these provisions, a list of allowed programs can be made for 888 Poker.
Allowed programs on 888 Poker are the following ones:
Holdem Manager and Poker Tracker – programs for collecting game statistics and organizing information (except for Snap fast poker tables)
888Caption – a program to optimize and simplify the gameplay, it successfully complements the software of the poker room.
Layouts on 888 Poker – allow you to simplify the look of the game table, turn off the animation and make it convenient for multi-tabling.
Prohibited software at 888Poker includes:
Poker bots, or other means to automate the game (like auto-folders);
Using Holdem Manager and Poker Tracker to collect statistics on other players if you are not at the same table with them;
Using poker prompters or complex calculation programs (calculating ICM, building an event tree, which depends on the actions of opponents).
Auto-seating scripts – programs that allow you to automatically sit at a certain table depending on your individual settings and allow you to play with weaker opponents.
If you want to use a program that does not fit this description, we recommend that you first contact the support team with a question about the correctness of its use so that your account is not blocked. Indeed, ignorance of laws does not exempt from liability.
If you do not yet have an account at 888Poker, then register by the link right now and get a no deposit bonus of $88.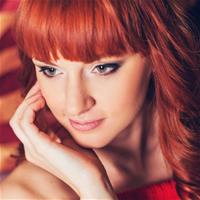 Editor, translator. Part of Cardmates team since 2015. Started playing poker and other card games in high school, played a lot with friends and relatives. While studying at the university, I explored online games on various websites.