"Queens of Tallinn" Makes History as Europe's First All-Female Poker Series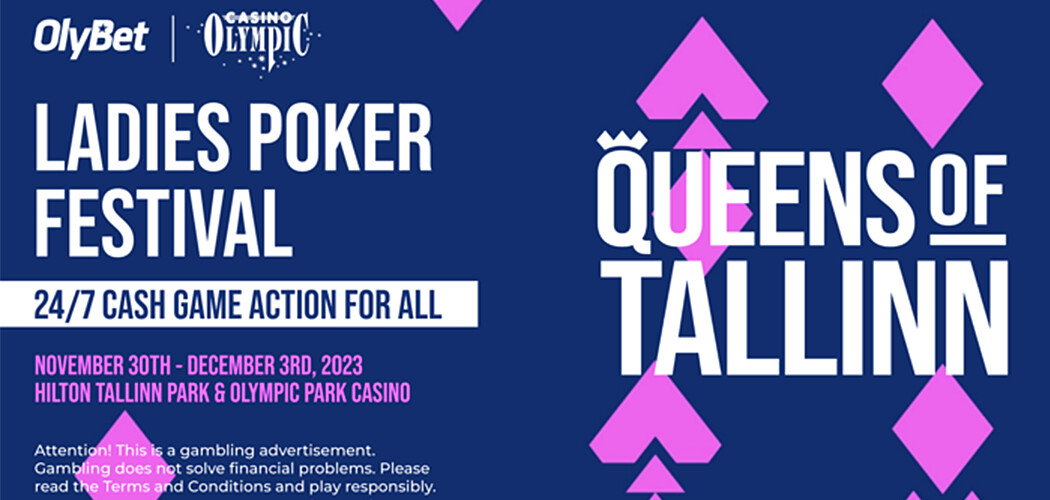 ​Olympic Park Casino and Hilton Tallinn Park in Tallinn are well known for regularly hosting the popular Kings of Tallinn poker festival. Soon these locations will go down in history, because the first poker series for women in Europe will take place here.
The "Queens of Tallinn" series will take place in the heart of Estonia from November 30 to December 3. The tournament director of the series, Teresa Nousiainen, has already prepared a schedule of 11 events for the participants, ten of which are dedicated only to women.
"One of the most interesting tournaments will be the Main Event of the series with a buy-in of €350 and the Mystery Bounty for €250. It will be a great honor for me to congratulate the poker ladies at this unique festival. Welcome to the first ever Queens of Tallinn," says Teresa.
The program of the series includes Hold'em and Omaha tournaments, as well as one mixed event. Start flights to the Main Event of the series for €350 will be held on December 1 and 2, participants will also be able to get to Main via satellites and freerolls.
One team tournament will also be held to create a friendly atmosphere and contacts between participants. And of course, cash games will be available almost 24/7 throughout the festival.

"Queens of Tallinn" will be a very significant event for poker fans in Europe. According to Maureen Bloechlinger (founder of the Globetrotting Poker Women Facebook group), hundreds of female poker players have been waiting for this event for a long time.
"I'm excited to see a celebration of women and the first women's series to be held outside of Las Vegas," commented Maureen.