Race to Aces: new promotion from RIO Poker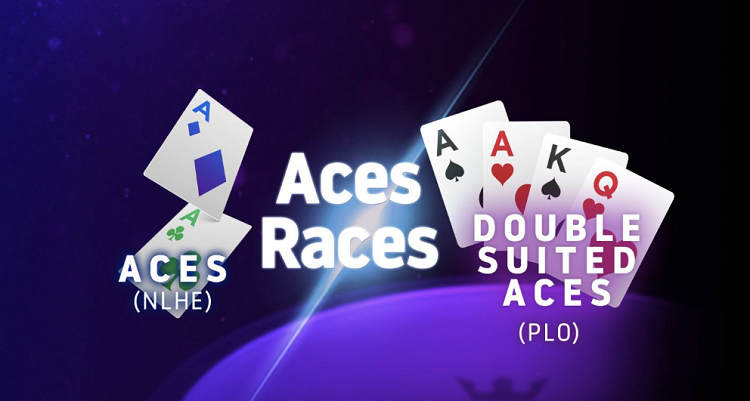 Everyone loves pocket aces, so for two weeks, from October 25 to November 7, RIO Poker is running the Aces Race where players will be awarded SNG tickets worth between €1 and €20 every day they are dealt aces!
Race of the Aces Details
Every day when a player is dealt pocket aces in Hold'em or suited aces in Omaha, they will receive 1 or more SNG tickets valued at €1-€20. The higher the limit you play, the more chances to get tickets of a higher value.
Players who have played at least one hand at cash tables, but have not received aces or double suited aces in Omaha, will be also awarded one or more tickets for a total of €0.25 to €20. The probability of getting certain value tickets can be seen in the table below.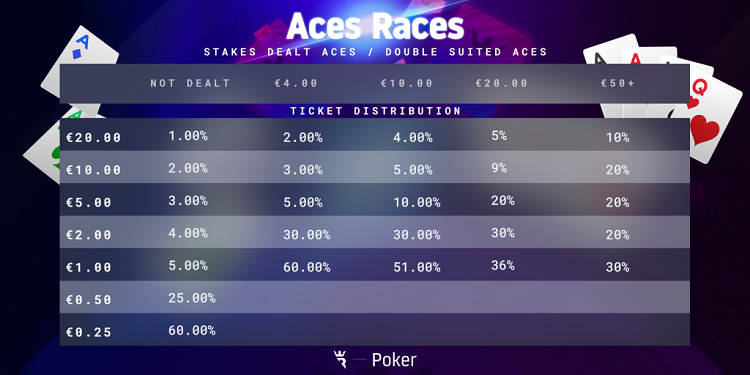 ​
What hands are suitable?
In No Limit Hold'em, both of your hole cards must be aces. In Pot Limit Omaha, you must be dealt suited aces, meaning two of your hole cards must be aces and the other two cards must match the suits of both aces you were dealt.
When will SNG tickets be credited?
Tickets will be issued 2 days after each game day. For example, players on November 1 will receive their tickets on November 3. Players on November 2 will receive their tickets on November 4, and so on.
We note that poker players will have one day to use their tickets. If you don't use your tickets until 23:59, they will be void. SNG Select tickets cannot be redeemed for cash or transferred to other RIO Poker users. Also, players can track how much time is left on their tickets in the Tickets section.
The promotion ends on November 7, so hurry up to get your ticket. Only 6-max tables are suitable. Good luck everyone!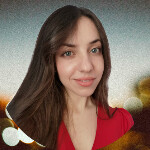 I've been working in the Cardmates team since 2018. Started playing poker the same way most people usually do – socially, with friends and fellow students. I adored those exciting poker nights but never thought my life would be connected with this game, even tangentially.