Rake comparison for the most popular poker rooms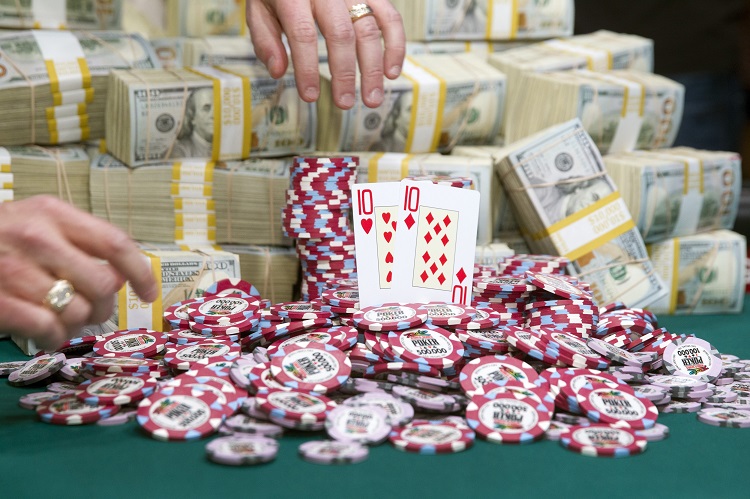 ​
Rake is one of the basic concepts of online poker. We recently told you about general principles of rake and rakeback. We will analyze the specific situation with rake in individual rooms and compare it in the two most popular poker disciplines.
Rake size at 6-max Texas Hold'em tables
The percentage of rake in this form of poker online is as follows:
| Poker room | Rake percent |
| --- | --- |
| GGPoker | 5% |
| PokerStars | 3,5-5% |
| 888poker | 1-6% |
| PartyPoker | 1-5% |
It can be seen that in almost all rooms, the rake rate is 5%. It differs only for concrete limits. Also you may notice some differences in rake for PokerStars and european pools like PokerStars.es due to its legislative restrictions in France, Spain and Portugal.
You can make a conclusion about uniformity in the size of the rake in different rooms. But players pay different amounts of it. This is due to the cap rake. It determines the maximum amount of rake that can be withdrawn from the pot. That is, if a 5% rake from some huge pot is larger than the size of the cap, then it is the cap that is taken from it, and not these five percent.
Many players do not pay attention to caps, someone does not know about them at all. But there is a wide variation in the sizes among the rooms and where the rake caps are the smallest the game will be more profitable for players.
When choosing a room for the size of the rake, you must take into account the possible percentage of its return via the VIP system. And then it turns out that at GGPoker and PartyPoker VIP-systems are really better (as for rakeback), as compared to PokerStars and 888Poker.
Lottery SnG rake size
Lottery or jackpot sit-and-go tournaments are very popular nowadays, and many popular poker rooms provide this format. In the beginning of 2020, rooms of GG Network also launched spins tournaments. The size of the rake in Spins (or their analogues) is as follows:
| Poker room | Rake percent |
| --- | --- |
| GGPoker | 7% |
| PokerStars | 5-8% |
| 888poker | 6-10% |
| PartyPoker | 4-8% |
As can be seen from the table, the most common rake percentage in Spins in all rooms at low limits is 7-8%. Therefore, as in the case of cash games, you must also take into account the rakeback that you will receive in the room.
The most profitable rake in size turned out to be SnG Jackpot tournaments at PartyPoker ($10 buy-in – 6%).
Blast tournaments at 888Poker with existing rake sizes is only for entertainment, not a means of earning money.
If you are going to regularly play poker, then you definitely need to understand the rake indicators in your room at your regular limit. You can find this data in this article or in poker rooms reviews. Compare it with other rooms, maybe you should go play in another place. Indeed, a higher rake imperceptibly "eats" part of your profit and makes the game less productive. Just a one percent in the rake can make a real difference and turn you from a losing player to a winning one.