Renato Nomura is first KO Series champion among PartyPoker Team Pro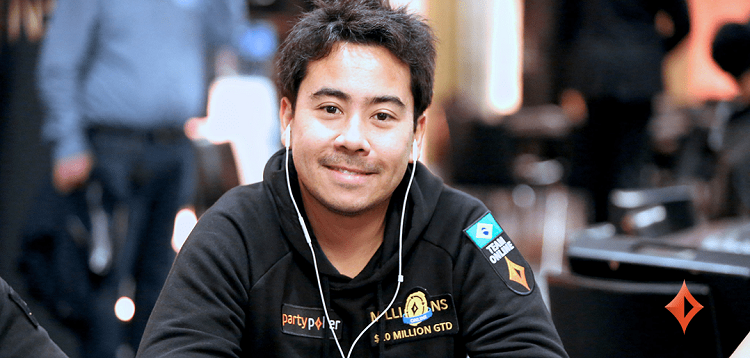 ​
The popular KO Series that includes plenty of different tournaments is continuing at PartyPoker. Renato Nomura, the member of PartyPoker Team Pro, took part in one of the events. The Brazilian managed to show so successful game that he eventually took down this tournament.
Renato is the first PartyPoker ambassador to win the KO Series event. Last week, Patrick Leonard was close to the victory, as he finished the $1 050 tournament as runner-up. Currently, only Nomura was able to do this.
Read also: Fedor Holz: «I didn't make any money for about 4 years»
The guy said that he was very pleased to win the PLO tournament at the KO Series. Renato also added that he was not going to stop there and would continue to grind even harder.
The PLO event worth $215 collected 158 entries, due to which the guarantee was successfully beaten, and the prize pool amounted to $32 548. Renato paid the buy-in and received the payout in the total amount of $7 858. Most of this money was bounty for the players he knocked out of the tournament.
KO Series #13-H: $215 PLO tournament results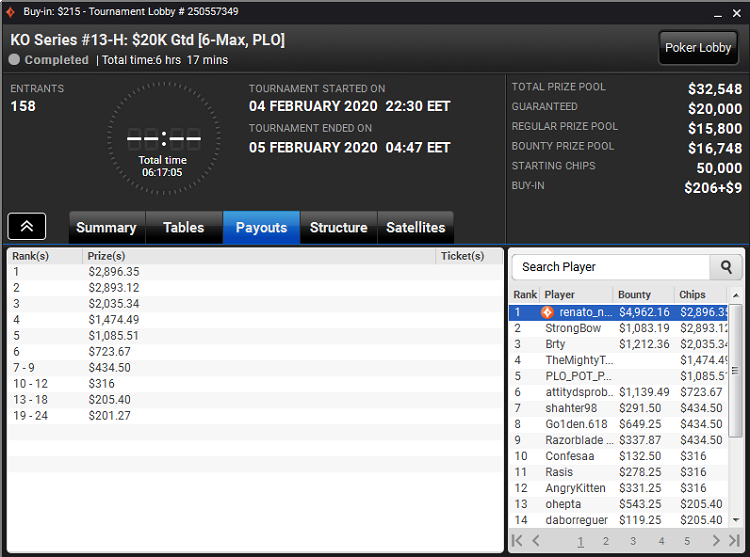 ​
The KO Series is under way, and dozens of interesting tournaments are daily held as part of the festival. Everyone who is registered at PartyPoker has a chance to win large amounts of prize money in these events. So don't waste your time, play the KO tourneys and join the winners!