Results of the game, I'll try 2 find errors.

Playing on sunday, as usual, reminded me that most professional poker players do not like 2 grind on this day, it is too likely that the bankroll will be greatly reduced) So it happened 2 me. Yes, as sad as it is, it is) Now I have zero on my account 😐 And it happened this way, look: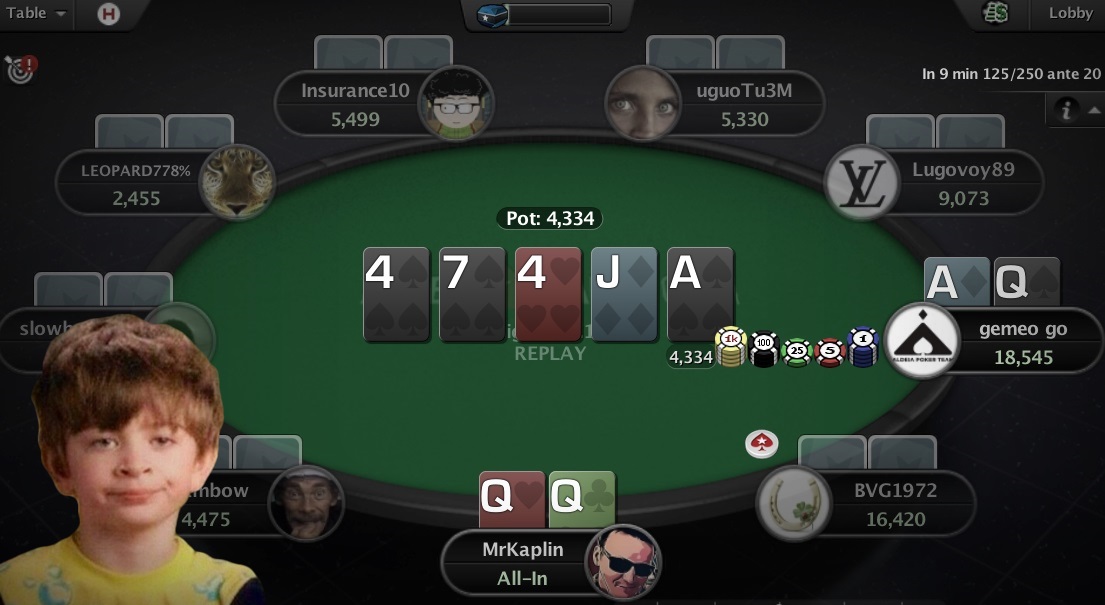 Just some unluck, or it's my thoughts, I probably know that positive thoughts materialize, and negative ones are also embodied in reality) heh) I'm Mr. Obvious) lol) Oh well) I'll take a break from poker for a while, analyze my game, analyze the situation. Today I have prepared the general statistics for this month, and I will show it to U, it may be interesting to U, but there are not so many hands in it, although with so many, it became clear 2 me where I played poorly and where I didn't) Let's get started 😏

This is the general statistics of the game for this month, with all the games, in all the structures, as it shows, there is some horror here) Or as many would say, this is a downstreak, but not everything is so obvious...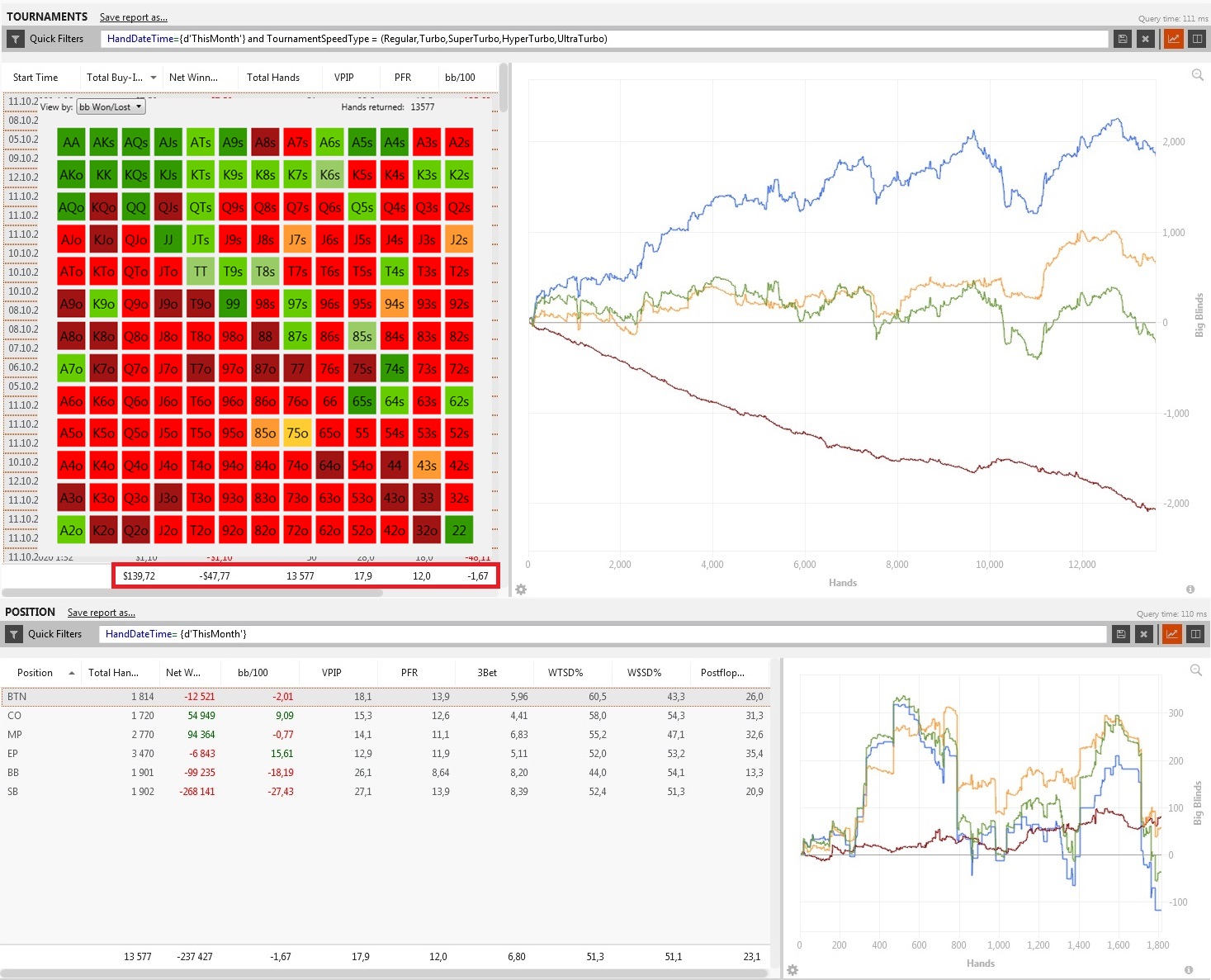 Because if I remove from these statistics all the games that did not belong 2 the marathon, we will see that such a winrate of 10bb/100 is quite normal for such games) I may not have been able 2 play right something, but if U look at the positions, I play well everywhere 😎 Deeper filters may show me what the problems were, but I'll look them later, but for now I'm showing U a completely normal graph)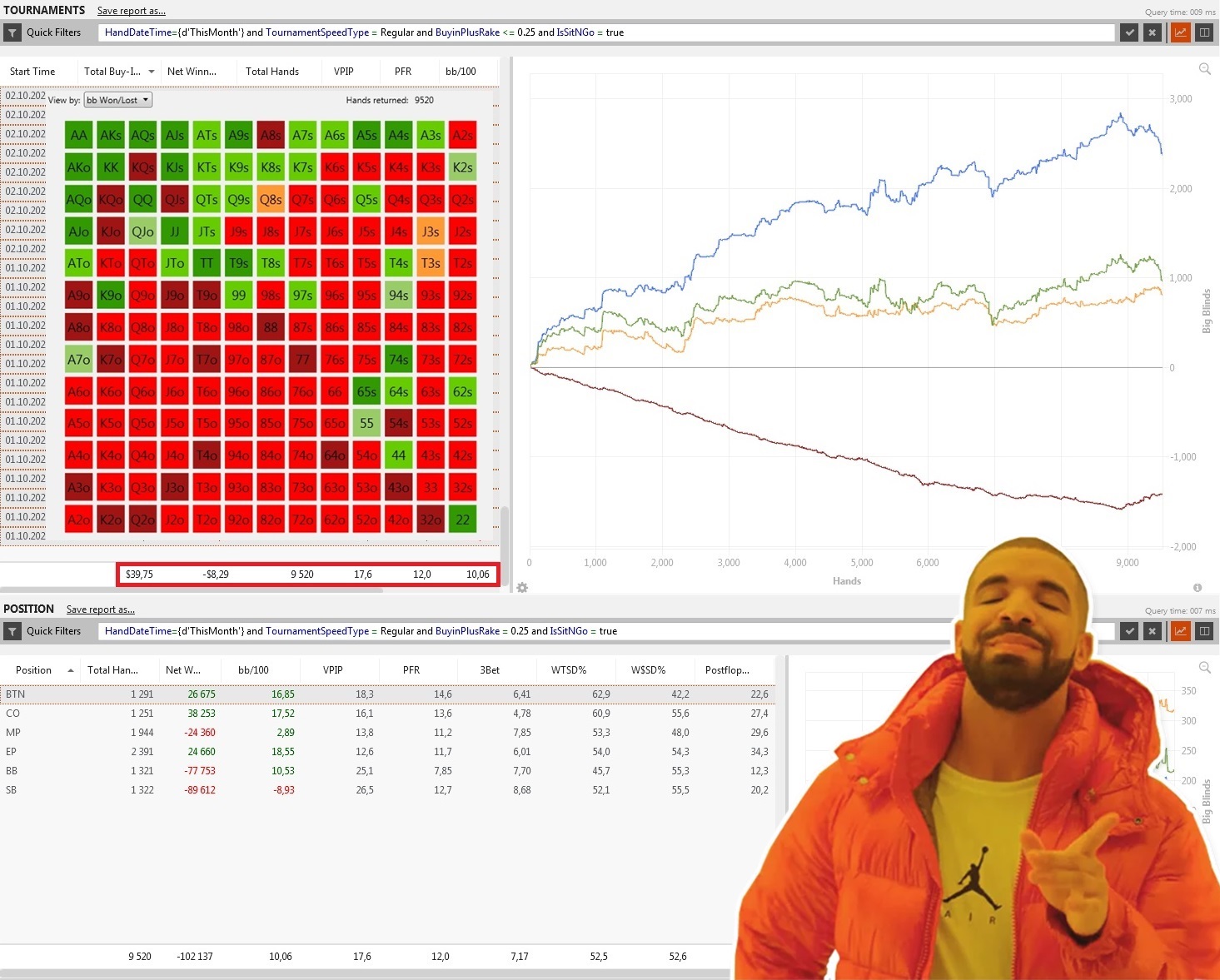 Next, I show the game outside the marathon, the buy-ins for such games were higher, but I left the structure the same, regular) And here everything is also good, the winrate is quite pleasing, but of course, there are few hands) but there are no problems with positions either) Only I should watch the game with AKo/s hands, I won't do it today, sorry, I want 2 have a full rest, but tomorrow it's quite possible) I'll approach the analysis in more detail 😉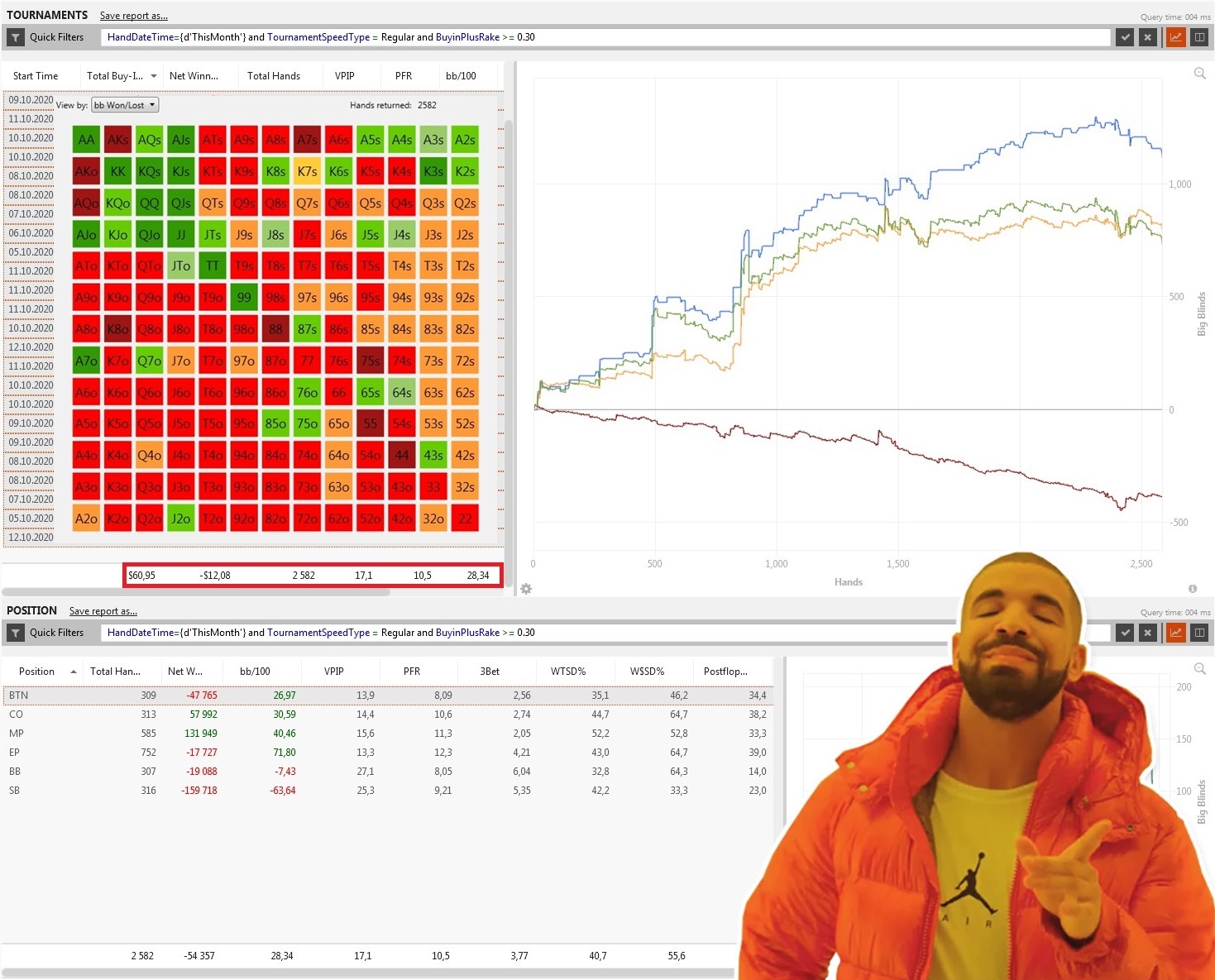 Well, the last statistics for today, this is a game that slows me down and demotivates, this is a turbo structure, hyper satellites and other crap 😡 This is terrible for me, U can immediately see that I do not know how 2 play these games and spend too much money, effort and nerves on them) Why do I play them?) I just need 2 permanently exclude them from my schedule! Whatever they were not attractive) solid ludomania...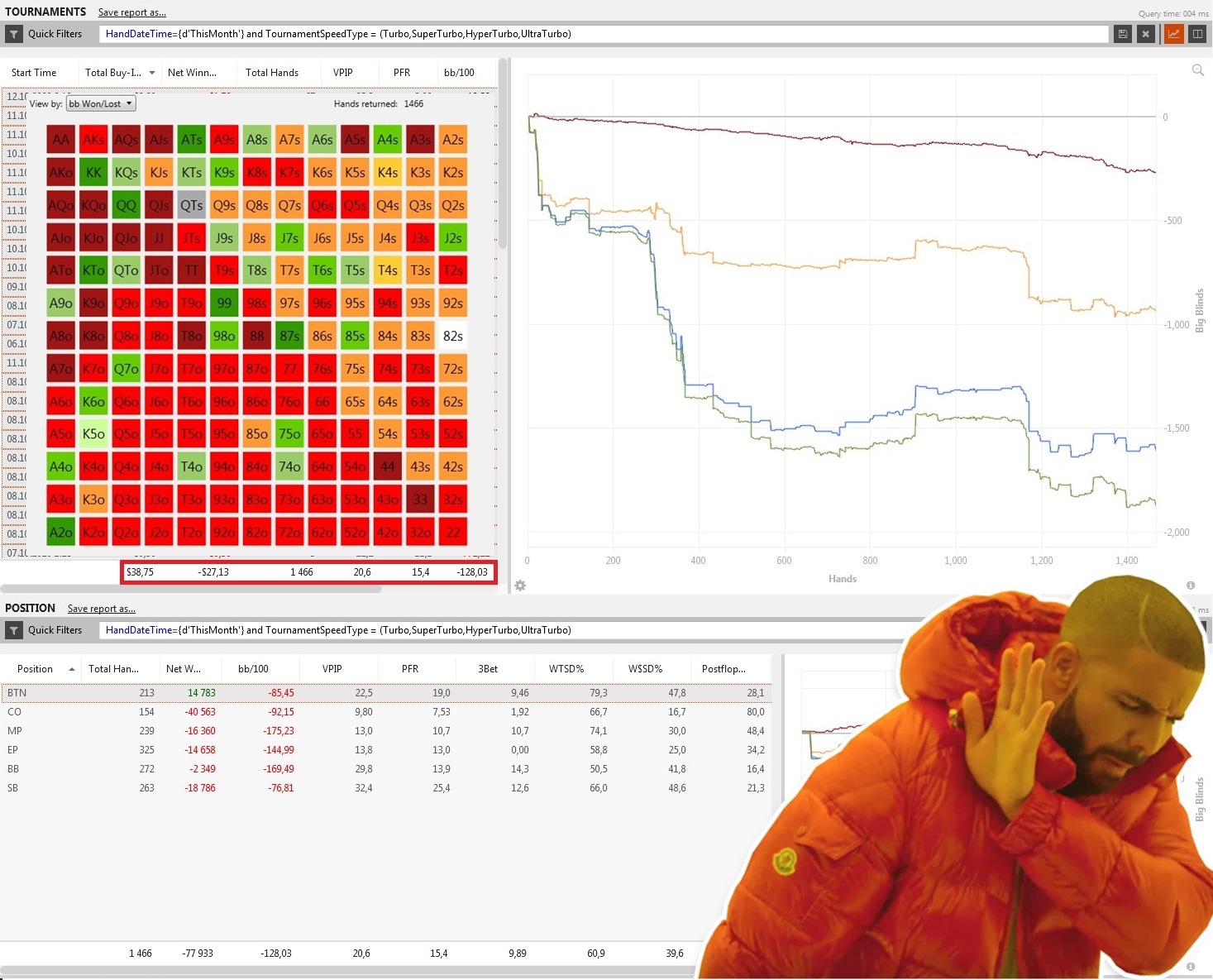 In the matrix, all hands are unprofitable, all positions are unprofitable, if I make selections, there will clearly be an error on the error 😐 I probably won't even do it, I just won't play these games in the future. I hope so at least.
I'll probably finish writing this for today. I wanted 2 show U the main results for this month, so that I can start analyzing them later) Also, today I woke up and immediately turned on the 888 poker room, I was wondering what result the blogger GER4SOUL finished the game with, and I saw that he got into the money, a very good result for the ticket that he won in the freeroll) I congratulate him! 🎉 I hope that one day I will be lucky too 😏 Okay, guys, see U tomorrow! And all hits in the money for today! GL GL

Overall rating of this post: