Sam Greenwood offered self-isolated players to analyze poker hand for free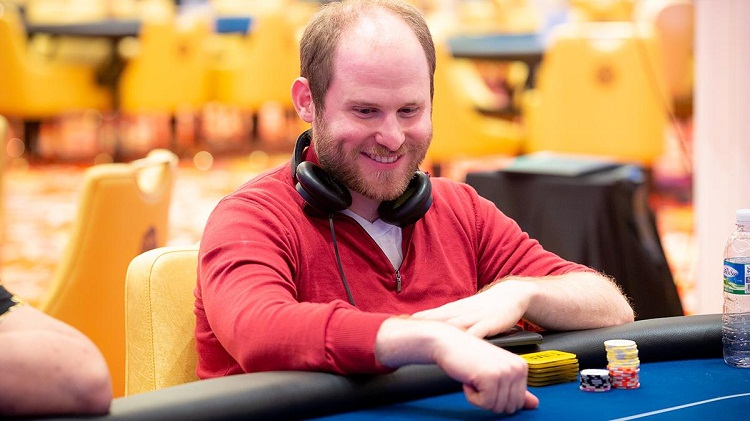 ​
Sam Greenwood has won about $20 000 000 in live tournaments and over $6 000 000 online. His game experience is beyond question, and such a poker player is definitely able to qualitatively analyze poker hand.
Sam isolated himself due to the coronavirus epidemic and invites other players to do the same. As encouragement, Greenwood will make free analysis of any poker hand for players who are on self-isolation.
The Canadian informed about this on his Twitter page, having written the following post: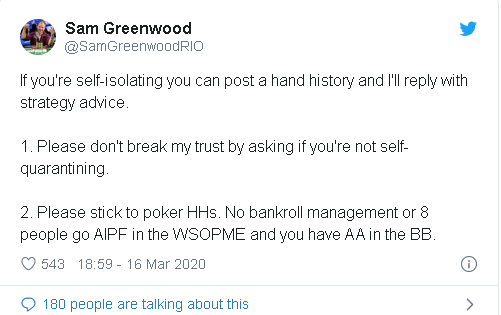 ​
Sam Greenwood believes that self-isolation is what everyone should do during the pandemic. Over the course of few days, Greenwood's tweet gathered lots of responses, including examples of hands, and the player will analyze each of them absolutely for free.
Read also: Doyle Brunson: «The Corona can't touch me, but I don't want to infect my wife»
However, Greenwood is not alone with his initiative in the poker community. For example, another Canadian poker player Timothy Adams has also offered a free training session to players who have stayed home: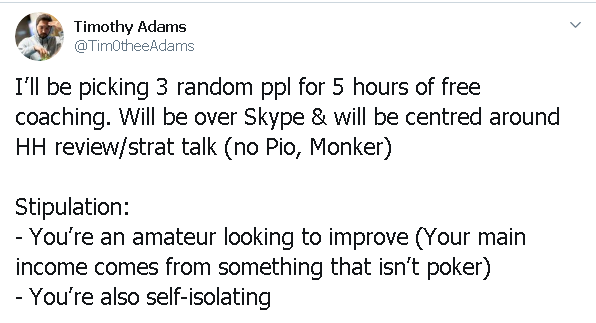 ​
As it can be seen above, there are only two conditions: you must be self-isolated and be an amateur who wants to improve poker skills.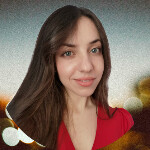 I've been working in the Cardmates team since 2018. Started playing poker the same way most people usually do – socially, with friends and fellow students. I adored those exciting poker nights but never thought my life would be connected with this game, even tangentially.