SCOOP 2020 guarantee was increased to $135 000 000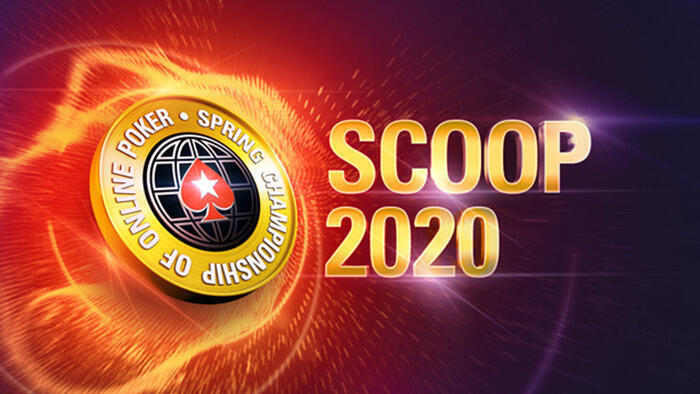 ​
We've got great news for players, who take part in the SCOOP 2020 at PokerStars. The Stars owners have recorded the high level of poker players' activity during the series and decided to extend SCOOP until May 31.
The series was prolonged, and with it, its guarantee increased to $135 000 000. PokerStars added 132 new tournaments to the lobby, including 7 events with guarantees of over $1 000 000.
Now, you have a better chance of winning astronomical amounts of money by playing seven new tournaments with seven-figure prize pools. It's worth noting that two of these events provide the opportunity to win big while paying a small buy-in.
Read also: Grand Tour: new type of tournaments at PokerStars
For example, the SCOOP-96-L guarantees the participants $1 000 000, despite an affordable buy-in of $55. There is also the Sunday Million tournament with a $109 buy-in and a $2 500 000 guarantee.
SCOOP 2020: schedule of 7 new events
| Date/Time (UTC) | Tournament | Buy-in | Guarantee |
| --- | --- | --- | --- |
| May 21 (6:00 pm) | SCOOP-85-H | $1 050 | $1 000 000 |
| May 24 (6:00 pm) | SCOOP-96-L | $55 | $1 000 000 |
| May 24 (6:00 pm) | SCOOP-96-M | $530 | $1 500 000 |
| May 24 (6:00 pm) | SCOOP-96-H | $5 200 | $1 500 000 |
| May 26 (6:00 pm) | SCOOP-102-H | $10 300 | $1 000 000 |
| May 31 (6:00 pm) | SCOOP-121-M | $109 | $2 500 000 |
| May 31 (6:00 pm) | SCOOP-121-H | $1 050 | $1 500 000 |