Sh💩t happens! Pokerstars/GG
Wat's up Cardmates,
First of all I got chest upgrage at Pokerstars, that was unexpected, because I rarely take part in any promo and all chests I got before were tickets to freerols or some other bull💩.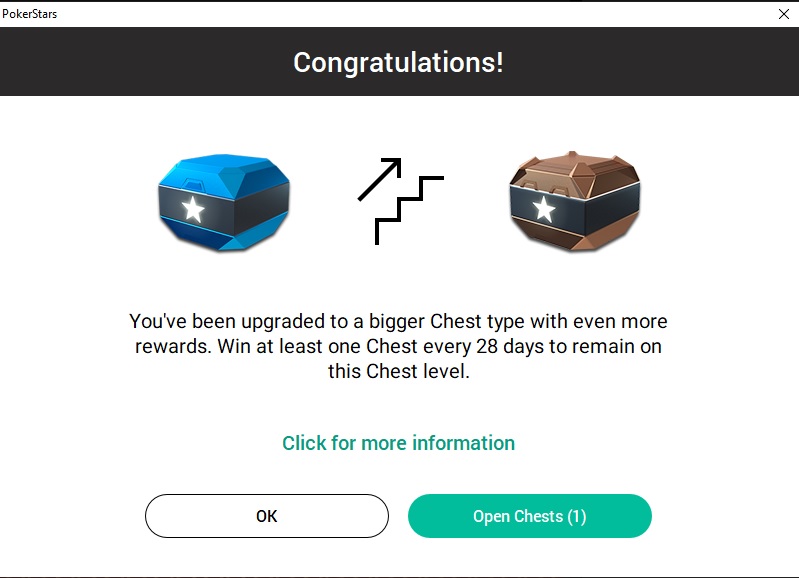 The color of the chest doesn't promise much, as a matter of fact I like blue chest kinda more. Why didn't they make the first chest brown, it really matches the color.
As I promised yesterday my life hack how to listen to your music and stream to youtube. Well it is as easy as it can be and all you need is regular drop shape headphones and a gaming headphones. You probably already got my hack, in case not. Drop shaped you stick into your ipod or what ever you got and on top you put on big ones. So your mic is working, you are listening to your music and for stream you put a license free music. OBS allows you to contorl volume, so you can make it really quite and won't here anything. This method I looked up from my friends, who play CSGO, they always have two or sometime more headphones on. The only problem I expreinced was - can't hear poker software sounds, but if you are paying enough attention, it shouldn't be a big of a problem.
Hope this was helpfull and let me know if you have any difficulties, I can help you.
Ok, back to poker.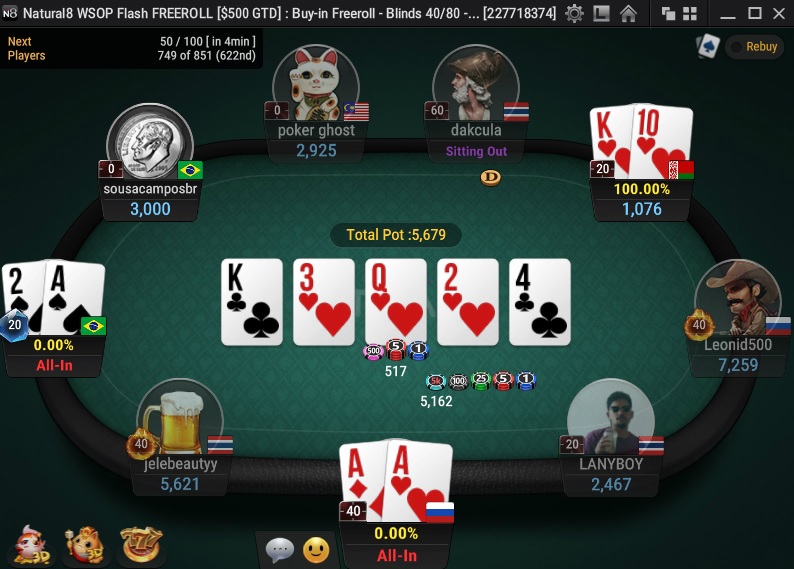 This was my freeroll yestreday, and other one I had AKs and after 4bet all-in lost to KTs, to tell you the truth I got tilted and didn't screen it, but it's not worth it. Finally I had a comeback at short deck and today even had four of a kind and my low str8 stood up.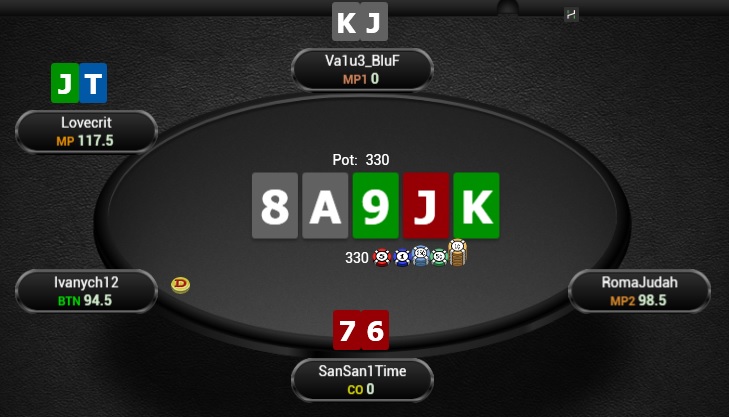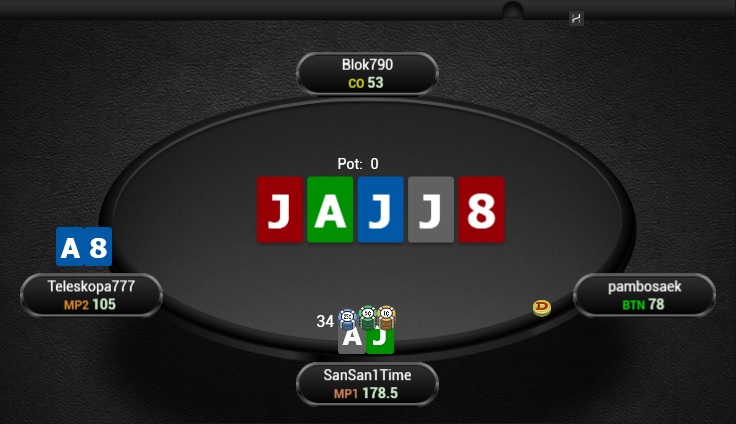 Cought a cold, so today was non-stream day, but I got a pretty cool layout with a challenge banner. If it's not the deadly virus, than I'ma stream later this week to continue promoting our forum.
Good luck!
🍀🍀🍀
Ps. I just found out that spelling correction is not on, all that time I thought I aint making mistakes, so sorry fory that.
Overall rating of this post: